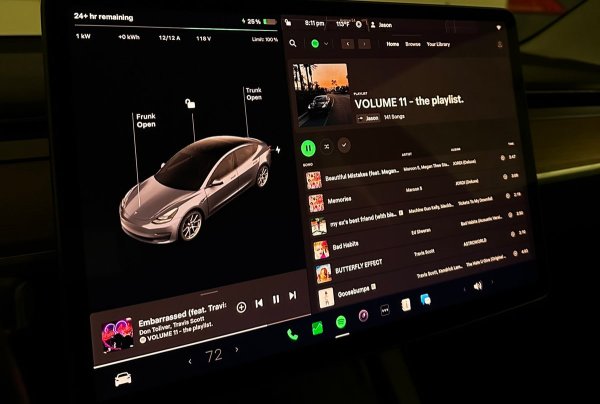 July 21, 2023
Tesla has a variety of streaming services available for users to listen to while driving, however, Spotify is one of …
June 16, 2023
Tesla has enabled another feature in its app, but it's only available with the latest vehicle update. Thanks to the …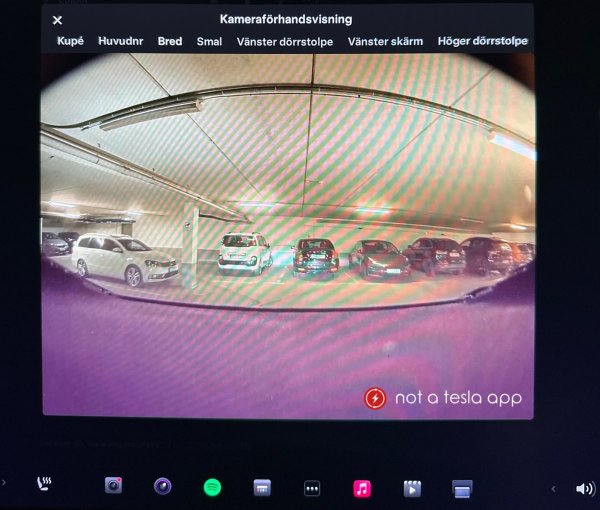 June 12, 2023
The latest software update from Tesla, version 2023.20.4.1, is now public and incrementally rolling out to its user b…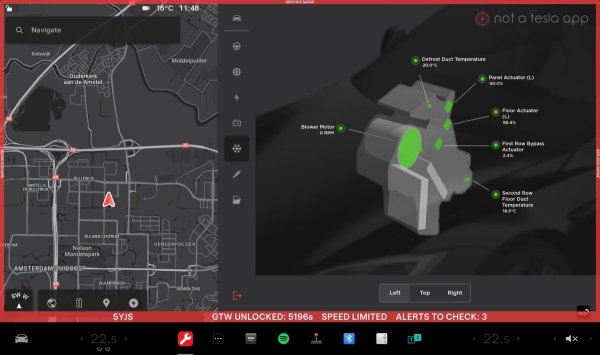 June 7, 2023
In the ongoing quest to deliver advanced vehicular technology, Tesla never fails to surprise. Tesla enthusiasts have …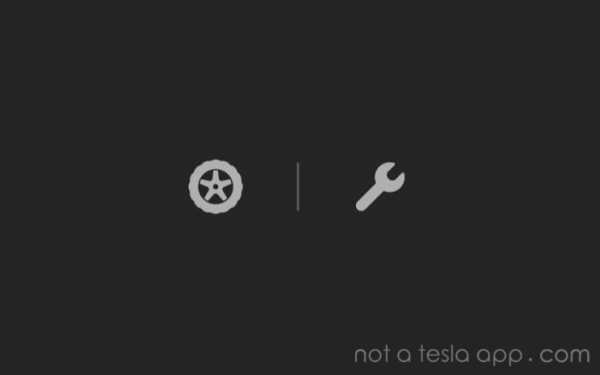 May 30, 2023
Preparations are underway for Tesla's next software update, version 2023.20. Although currently in testing, this upda…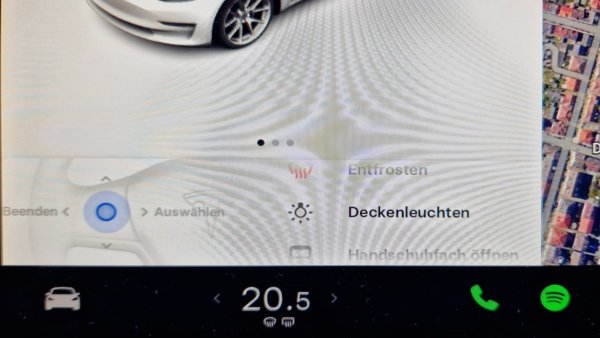 April 11, 2023
Tesla's 2023.12 software update introduces a range of exciting new features designed to improve the driving experienc…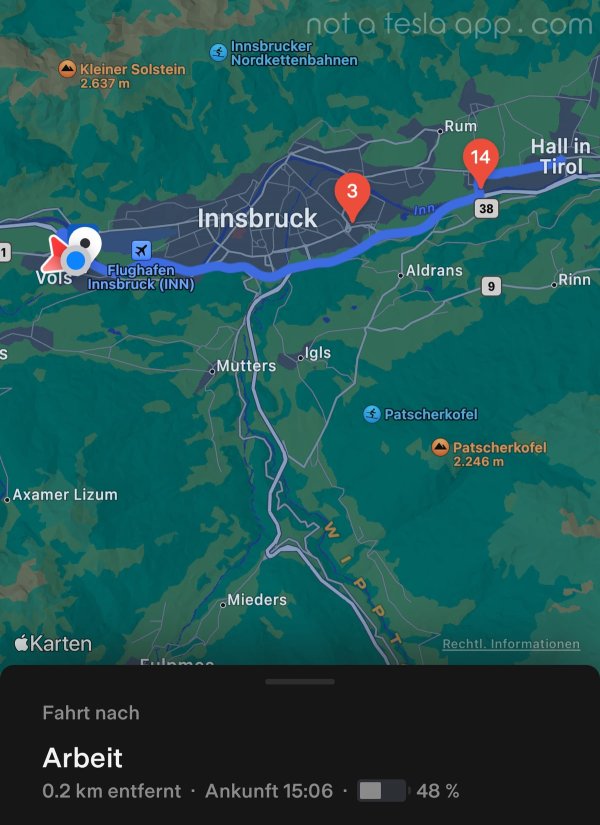 March 29, 2023
Tesla is consistently working to improve its mobile app experience for users, and now they're adding another new feat…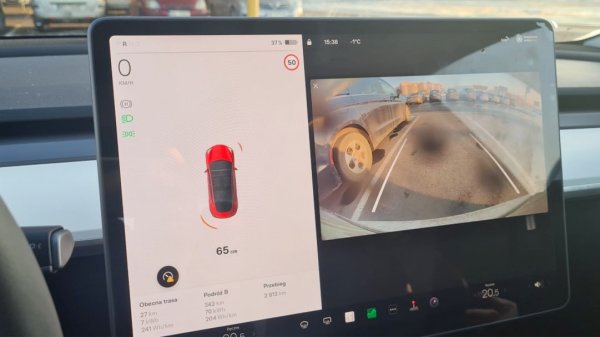 February 7, 2023
A Tesla Model 3 used for test drives in Poland has been found displaying distances without ultrasonic sensors (USS). …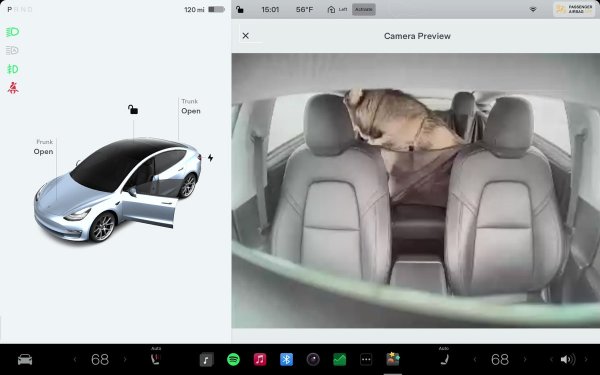 January 25, 2023
With the first update of 2023, Tesla has provided a useful undocumented feature, the ability to view the cabin camera…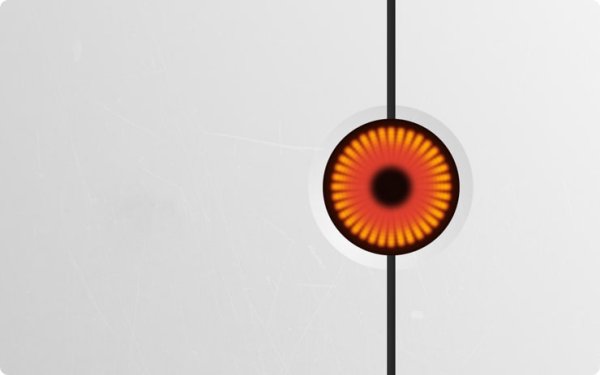 January 23, 2023
Tesla is cutting edge, even bleeding edge technology, but sometimes returning to the classics can help too. There is …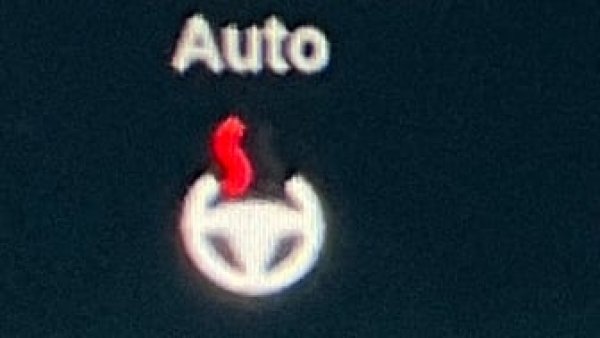 January 20, 2023
We're a few weeks out from Tesla's last major update, the 2022 holiday update which brought many new features and imp…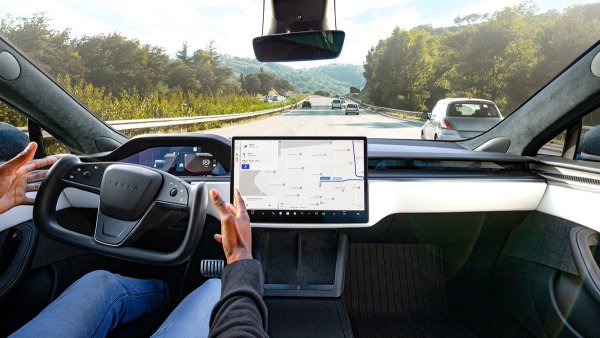 January 19, 2023
Well-known Tesla hacker, @greentheonly, has found something new in Tesla's code that answers many questions. It appea…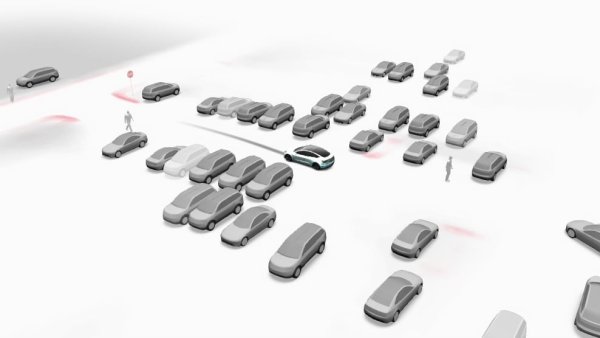 January 15, 2023
Elon Musk has provided further guidance on Tesla's next major release of FSD Beta, v11.3. Last week Musk said that v1…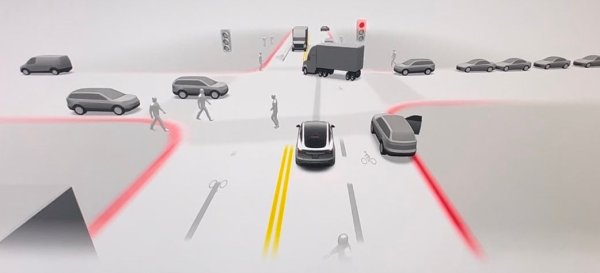 January 9, 2023
Stop me if you've heard this before, but Elon Musk says Version 11 of Full Self Driving will be released in two wee…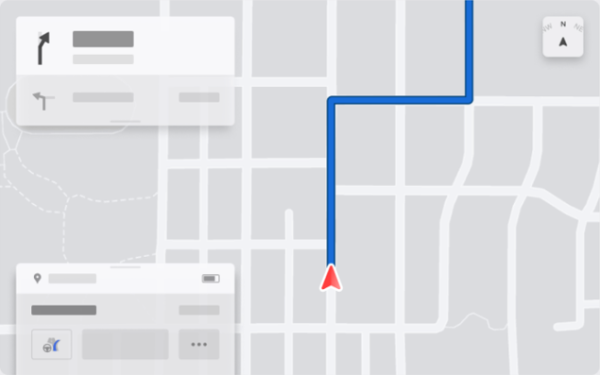 December 9, 2022
If you sneak a peek at Christmas presents, then you'll enjoy this article. Santa Musk and the Tesla Elves outdid th…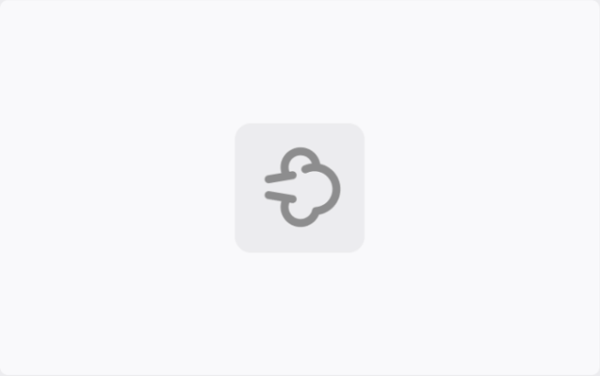 December 9, 2022
Ho Ho Ho, hold everything. If you want to spoil your Christmas surprise from Tesla, keep reading. I know you are stil…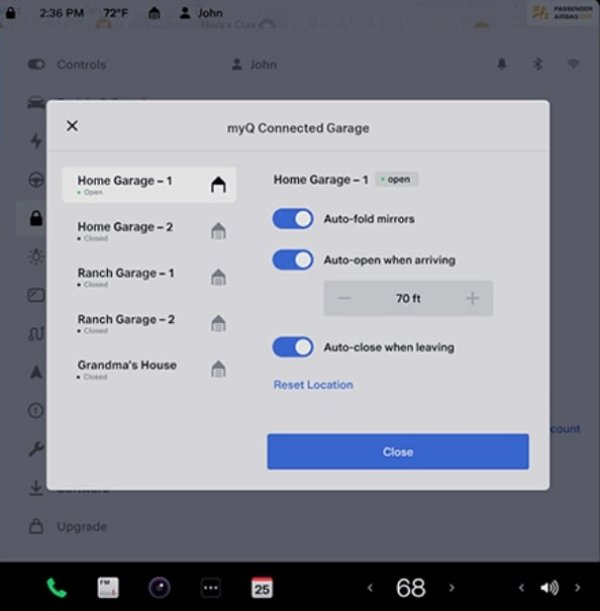 December 8, 2022

 Update: Be sure to check our article on how myQ integration works, what features it offers and how it compares to …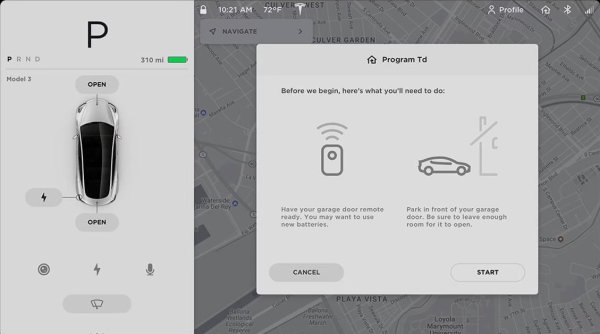 December 7, 2022
Christmas is almost here, so Tesla's holiday update will soon be here. While many are still guessing what may be un…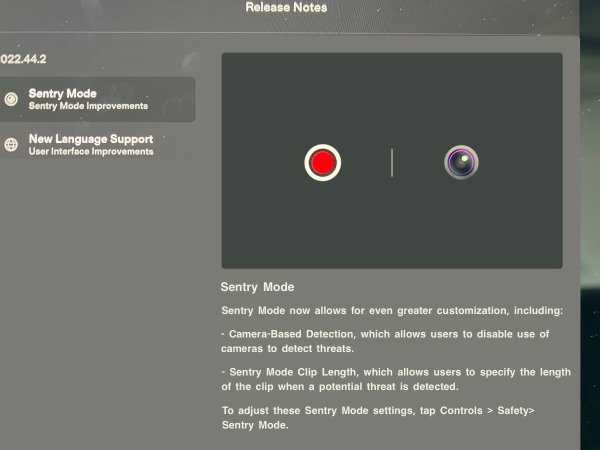 November 30, 2022
Starting with update 2022.44.2, Tesla is making improvements to its popular Sentry Mode feature. Sentry Mode, Tesl…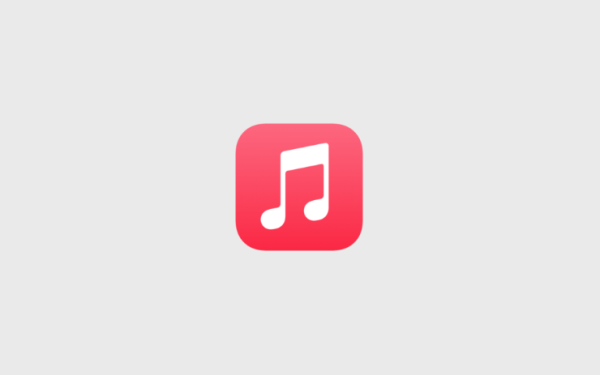 November 20, 2022
After many years of waiting and anticipation, Tesla is finally adding Apple Music to its cars. Aaron Cash shared p…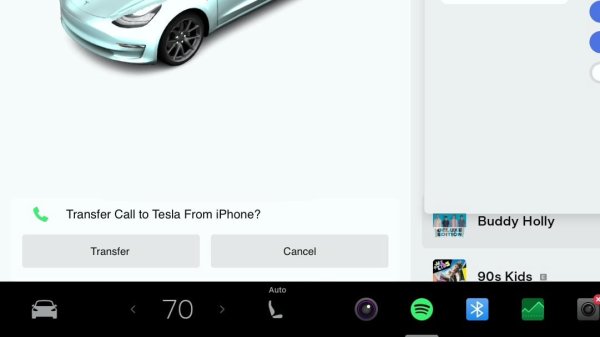 November 16, 2022
Without question, Tesla is the world's most innovative vehicle, although there's always room for improvement. For …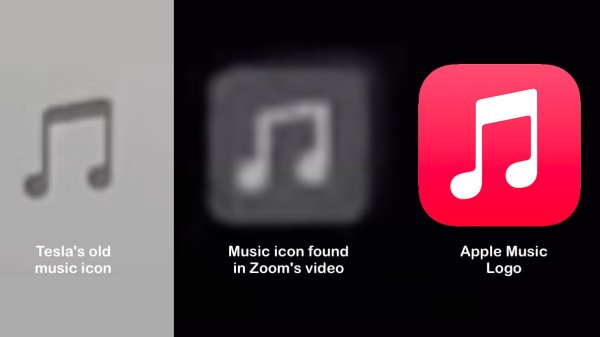 November 10, 2022
Apple Music is one of the most requested features by Tesla owners. Tesla already supports a variety of music serv…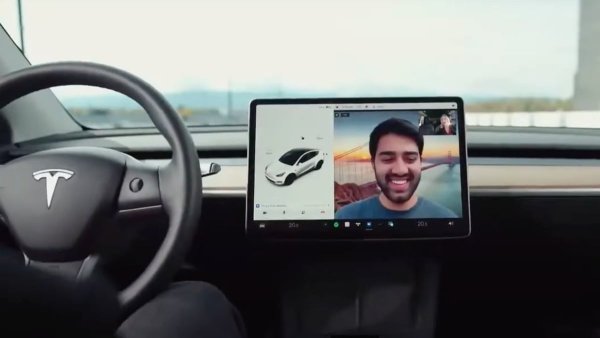 November 9, 2022
Elon has previously announced that video conference capabilities will be available in Teslas, but Zoom has now offici…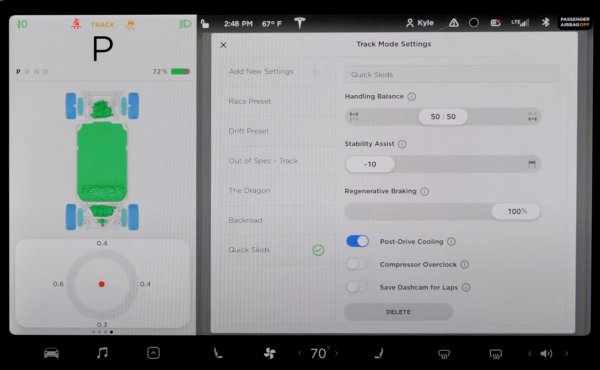 October 17, 2022
Once again, Elon Musk has committed to making Track Mode available for the Tesla Model Y Performance. This request ha…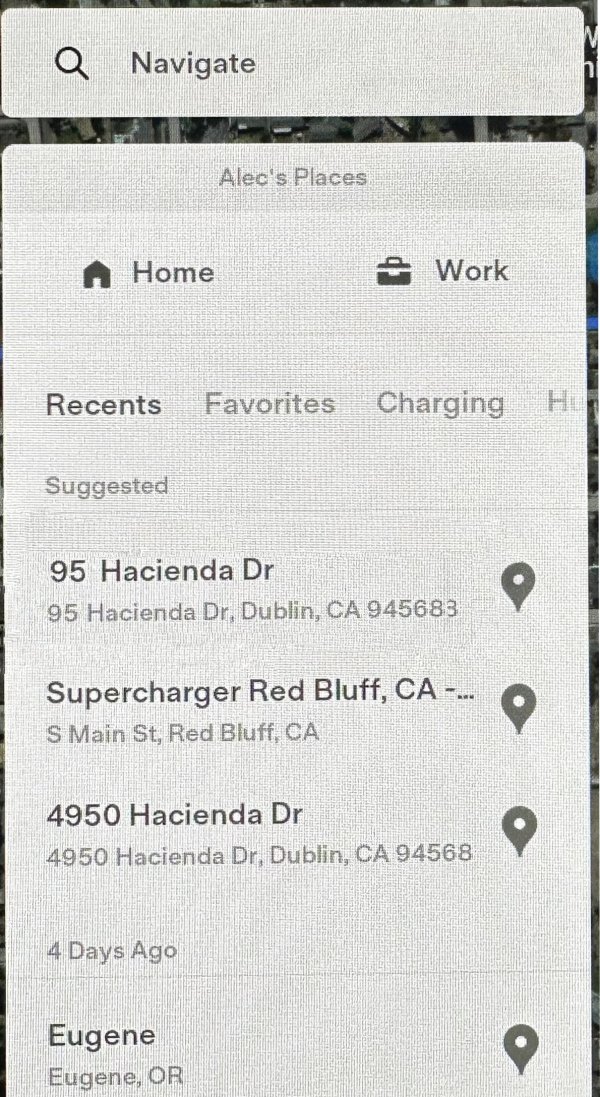 September 28, 2022
Tesla's rolling out another unique feature with suggested destinations in version 2022.28.2. This comes off the heels…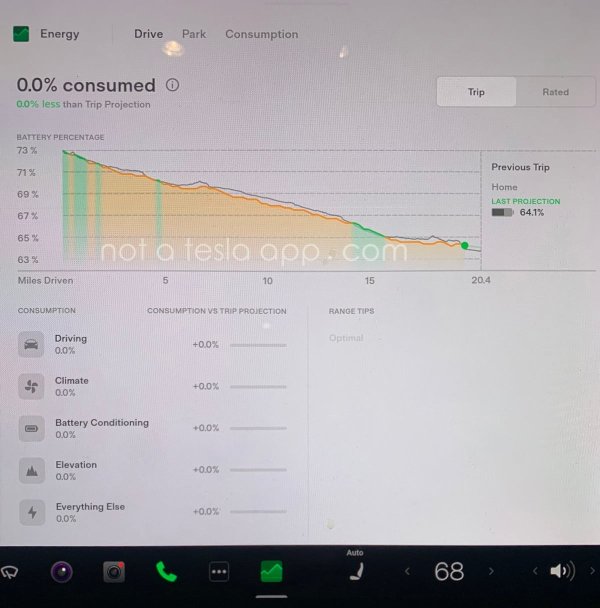 September 27, 2022
Tesla provides users plenty of apps to view in the car, but the one most enthusiasts find themselves checking more th…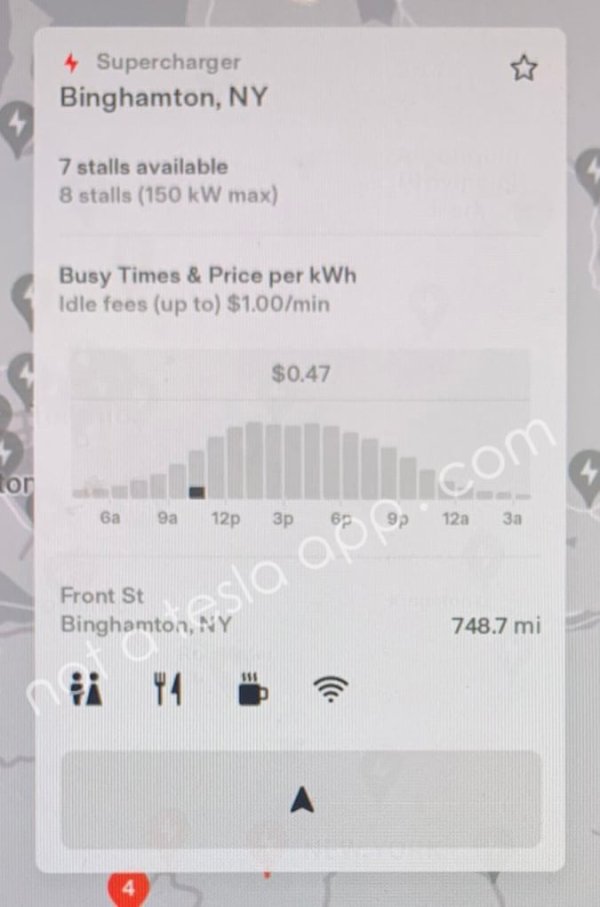 September 26, 2022
In addition to a new energy app, Tesla's newest update 2022.36 includes a redesigned Supercharger map popup. As …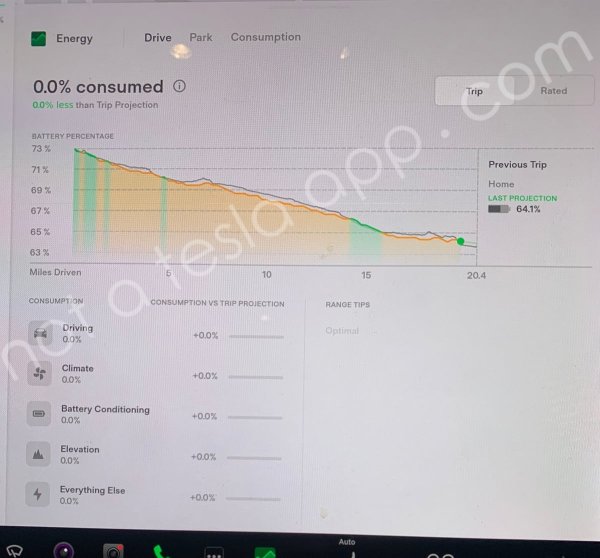 September 23, 2022
Tesla's next update will be update 2022.36 instead of 2022.32. Tesla's version naming is based on the year and the we…
September 13, 2022
Tesla has arguably the best navigation maps available in a vehicle. The maps are displayed on a large, beautiful scre…
September 6, 2022
Tesla releases a major update every four weeks that contains improvements and new features for their vehicles. T…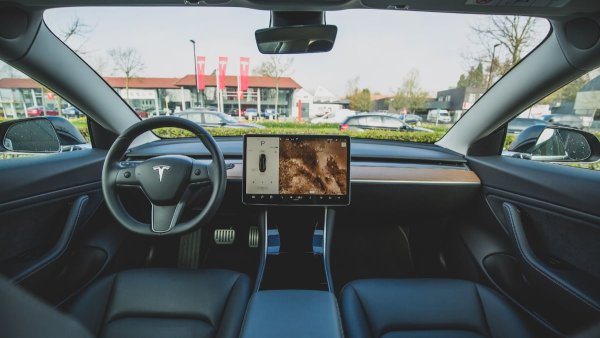 August 8, 2022
Tesla is expected to support external storage devices in an upcoming software update, according to Tesla hacker @gree…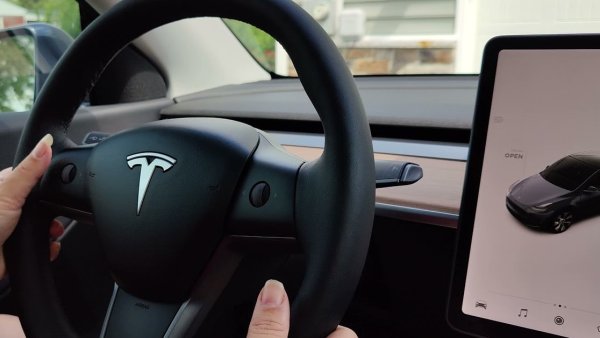 July 28, 2022
The long-rumored "cloud profiles" are finally arriving in Tesla update 2022.24. Tesla is officially calling the …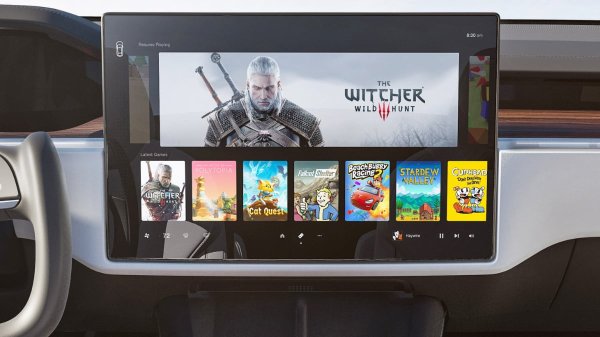 July 18, 2022
Tesla CEO Elon Musk says that the company is getting closer to integrating Valve's Steam gaming platform into its in-…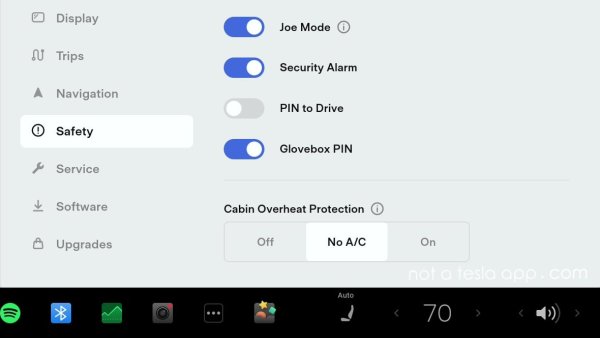 July 12, 2022
Cabin Overheat Protection (COP) is an amazing feature that is available on all Teslas. If the interior of the ve…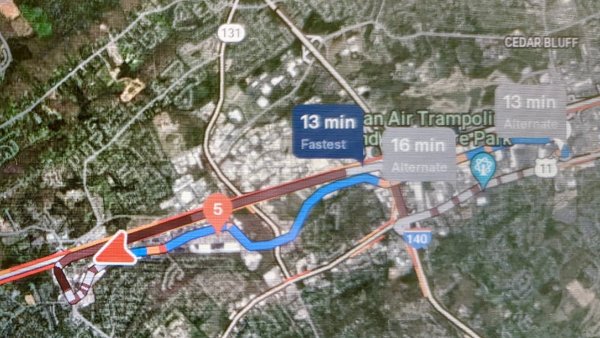 June 30, 2022
A recent tweet from twitter user @greentheonly revealed that the Tesla navigation system will now offer alternate ro…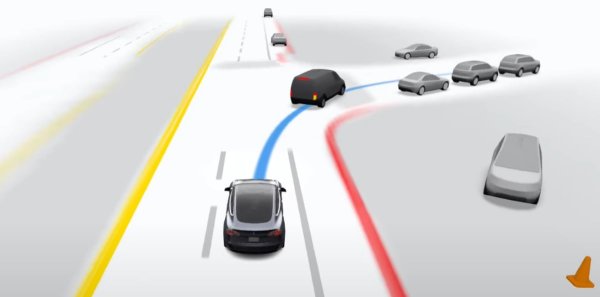 June 22, 2022
FSD Beta 10.12 introduced many improvements, including an upgraded decision-making framework for unprotected left tu…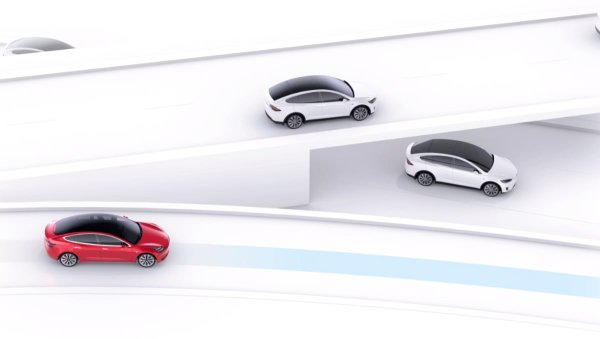 June 20, 2022
As the features of Tesla's Full Self Driving (FSD) option have improved over time, Tesla has also increased the co…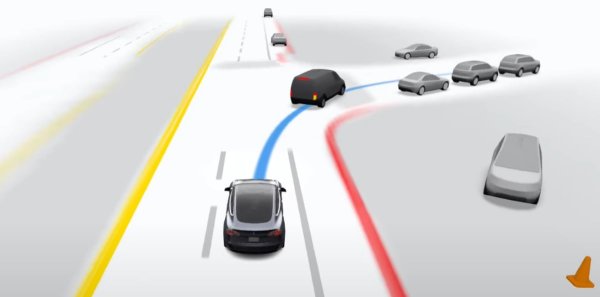 June 15, 2022
Tesla's FSD Beta is amazing, and while it's far from perfect, it's certainly impressive what it can do today. H…

June 1, 2022
Based on a recent Tweet by @greentheonly regarding update 2022.16, it appears Tesla has been adding visual icons and …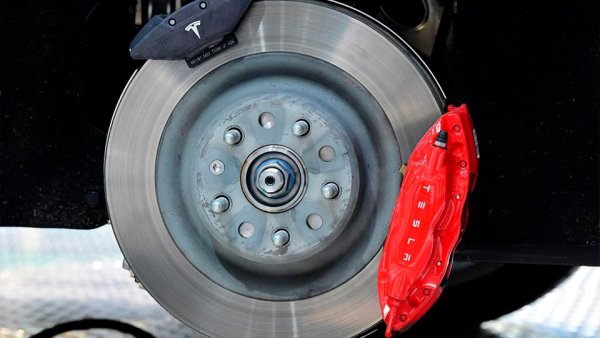 May 30, 2022
It's challenging to determine Tesla's best feature or the one that has changed driving habits the most, but regenerat…
May 3, 2022
When the new Model S was shown off back in 2021 it was said to come with a tiltable 17" center screen. Although…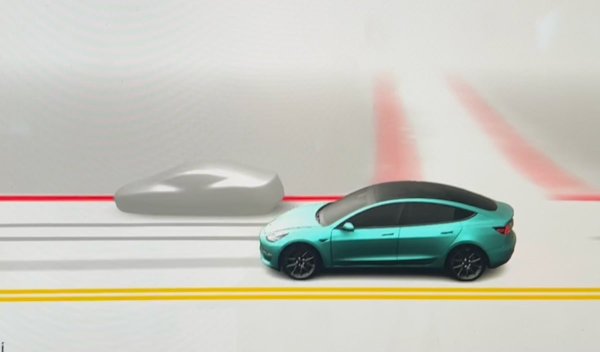 April 22, 2022
The next iteration of Tesla's Full Self-Driving software, expected to be numbered 10.12, is supposedly making some …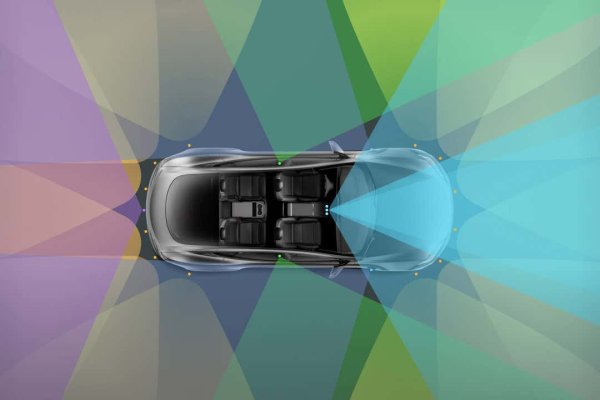 April 12, 2022
In 2021 Tesla started transitioning its vehicles to Tesla Vision, a camera-based Autopilot system. This meant Teslas…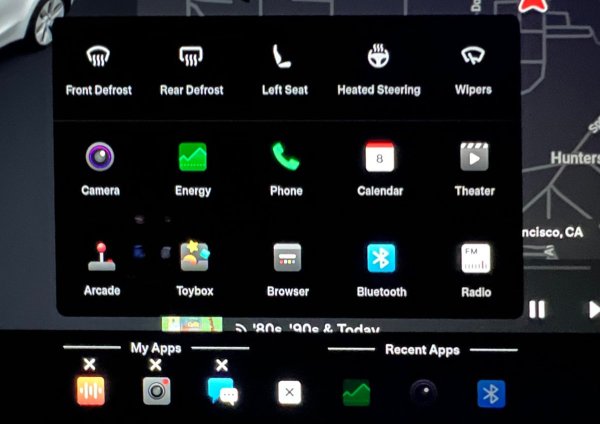 April 9, 2022
Tesla has started releasing the latest software update with 2022.12.1. One of the biggest features of this rel…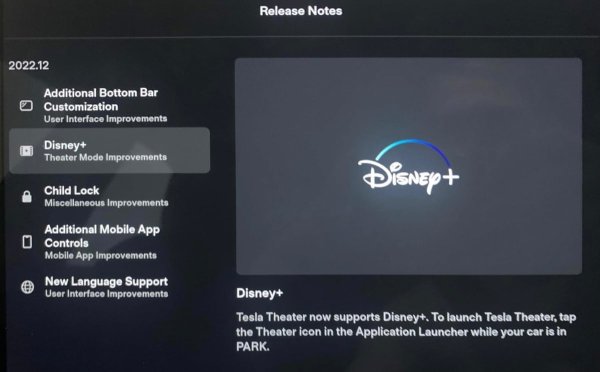 April 6, 2022
Tesla releases a major software update about once every four weeks. The latest public update is 2022.8. About 65% of …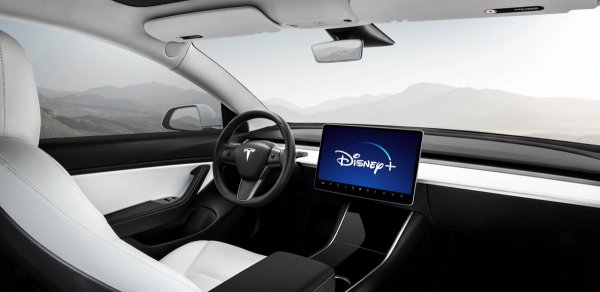 April 6, 2022
Disney+ was originally introduced to users in software update 2021.24. In addition to Netflix, YouTube and others, …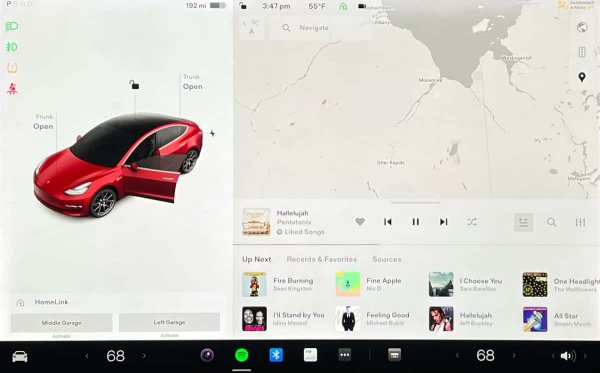 April 6, 2022
Tesla introduced v11 last December to much fanfare. The software included many new features. It also included a rede…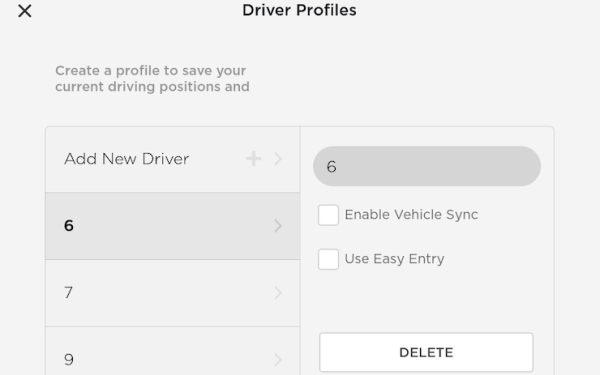 March 16, 2022
Earlier this year Elon Musk said that Tesla will be moving car profile settings to the cloud. Any Tesla will automa…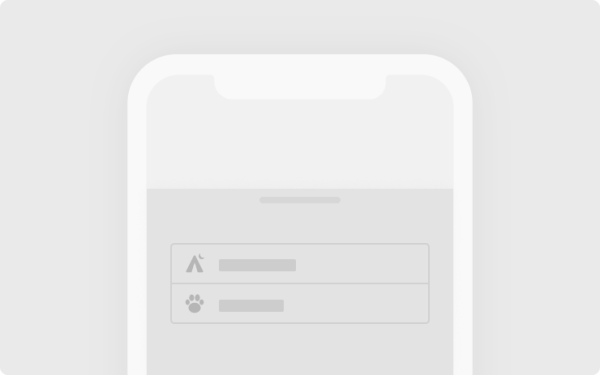 March 16, 2022
According to code found in Tesla's 4.7 app update, and now with an image found in Tesla's latest vehicle update (2022…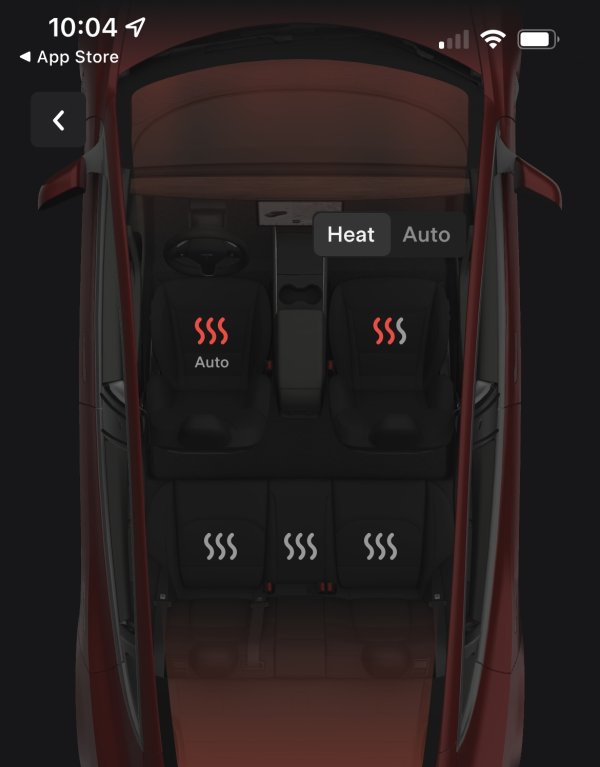 March 14, 2022
Tesla recently introduced the auto-seat heaters feature in the V11 software update. This feature automatically adjust…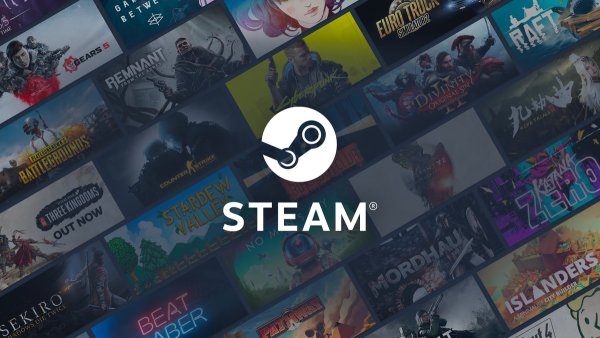 February 23, 2022
Tesla Arcade has set the standard for automotive gaming, but the automaker has bigger plans for gaming in its vehicles.…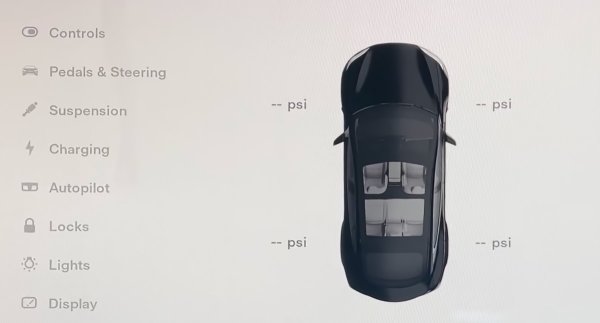 February 22, 2022
Tesla has made a noteworthy change in one of their APIs in update 2022.4. According to Reddit user Wugz, Tesla's vehicl…

February 17, 2022
Today Tesla updated its app to version 4.6 for iOS. This update contains additional features such as actionable notific…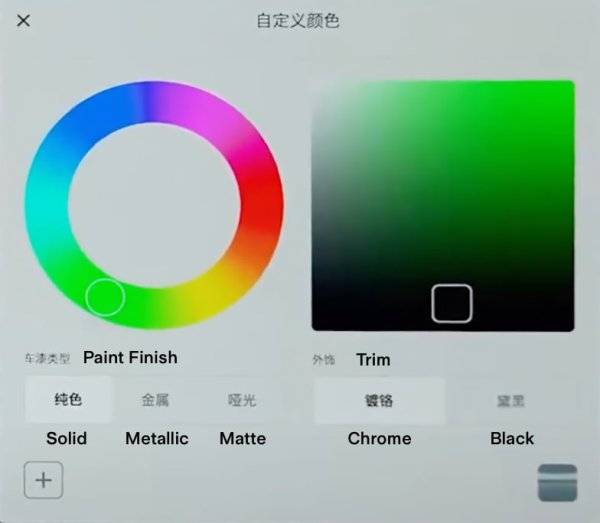 January 28, 2022
Yesterday we had our first glimpse into one of Tesla's latest features, the ability to customize your vehicle color in …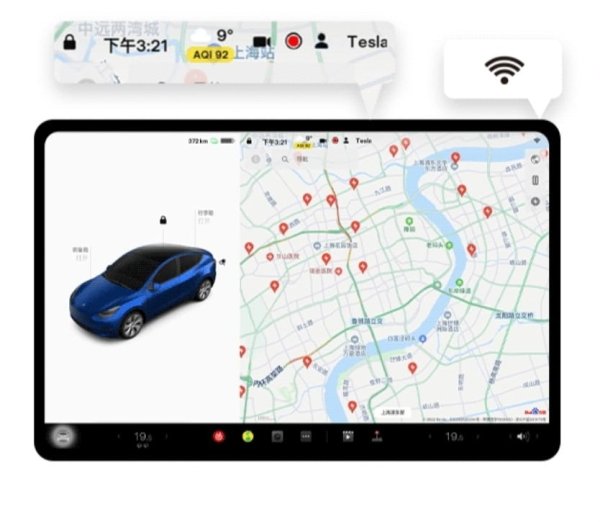 January 28, 2022
Tesla released software update 2022.2.1 in China for the Lunar New Year. The update contained several new featu…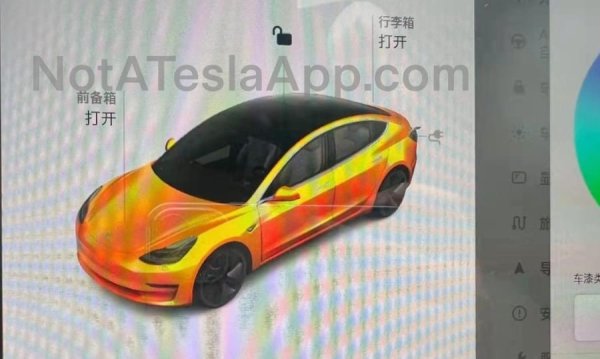 January 27, 2022
According to one of our sources, Tesla will soon allow you to pick a custom color for your vehicles. The custom colo…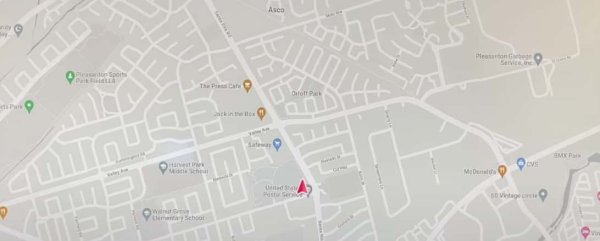 January 16, 2022
Tesla uses a combination of Google data and Tesla's own generated data to provide a robust map and routing experience. …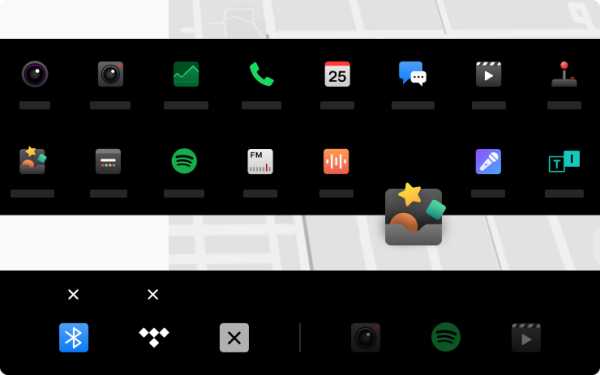 January 2, 2022
Version 11 of Tesla's software was one of the most anticipated releases over the past year. When it finally ar…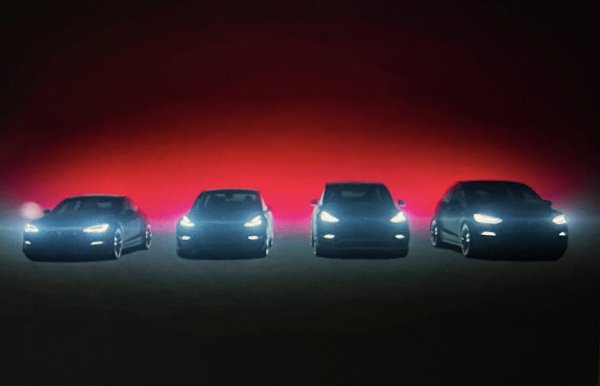 December 21, 2021
This year's Holiday Update was building up to be an exciting one. After last year's disappointment, Tesla was certainly…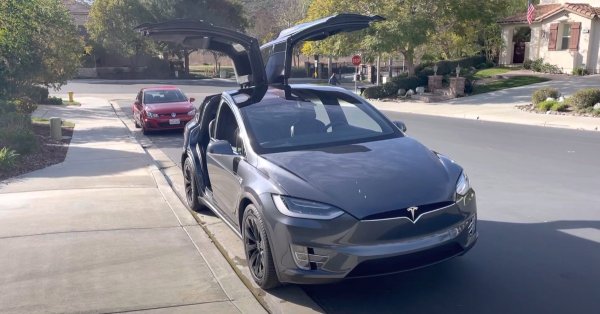 December 20, 2021
The Model X's Trans-Siberian Orchestra light show easter egg is arguably one of the best easter eggs in Teslas. …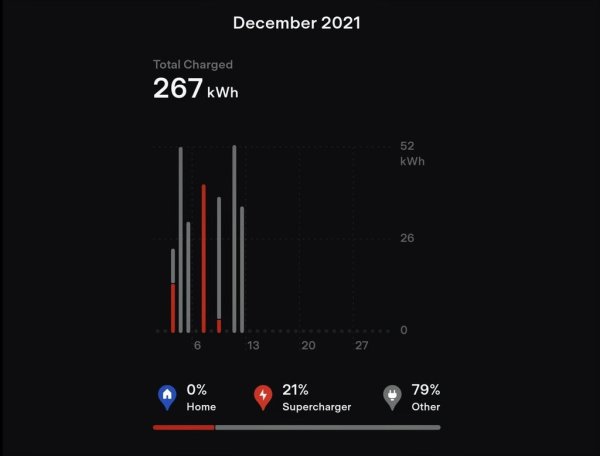 December 17, 2021
Tesla has been rapidly developing its phone app. Tesla released version 4.0 just four months ago, and since then Tesla …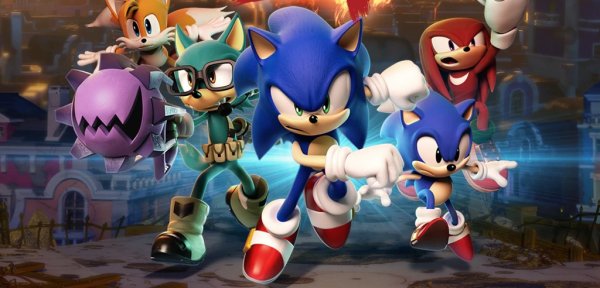 December 13, 2021
All Teslas feature the ability to play games. The reasoning behind this varies, from why not, to helping pass the time …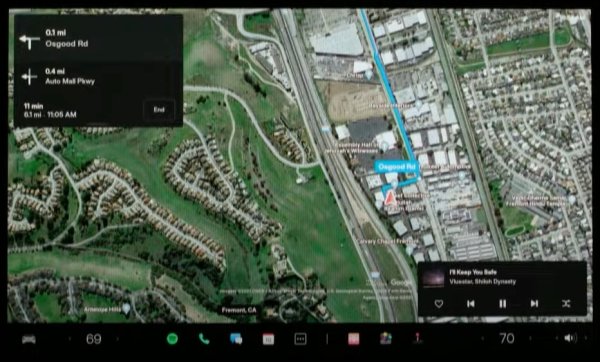 December 8, 2021
When the refreshed Model S was revealed this summer, we were introduced to a brand new user interface. An interface tha…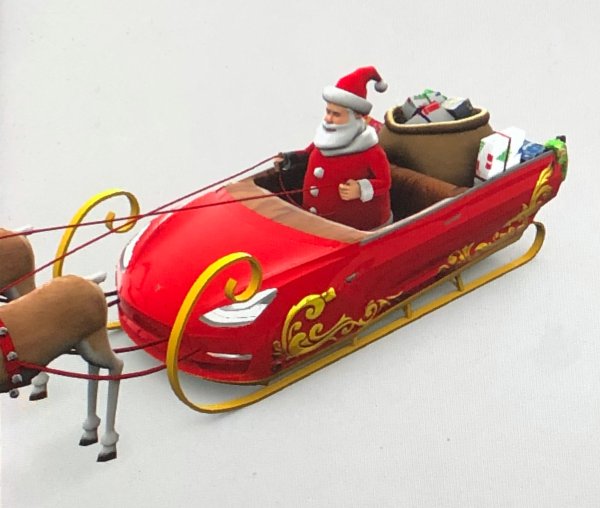 December 6, 2021
Tesla has historically had a major release almost every year. Some years they release a holiday update that contains ex…

December 2, 2021
Tonight Tesla released an iOS app update that contains fixes and improvements to existing features. However, under the …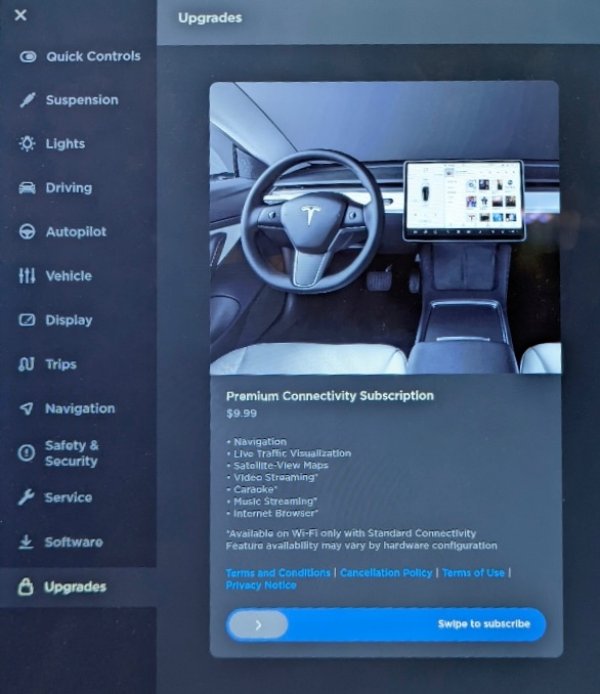 November 23, 2021
We previously reported that Tesla will be adding an Upgrades section right inside of the car. These are the same upgrad…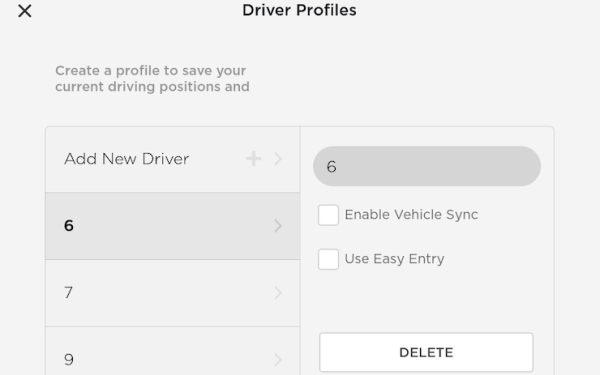 November 3, 2021
Earlier this year Elon Musk said via Twitter that Tesla will be moving all info and settings to the cloud. He said that…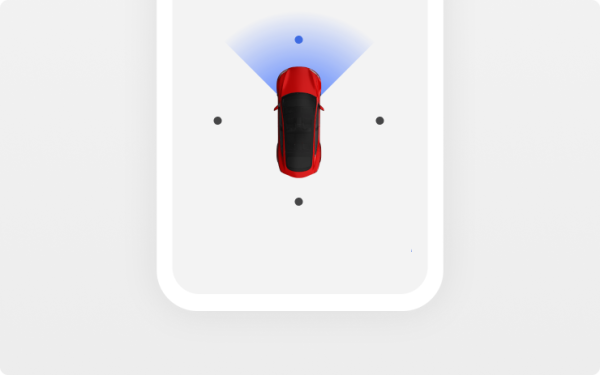 October 27, 2021
Tesla has started to roll out update 2021.36.8 with one of the most anticipated features, Sentry Mode Live. With…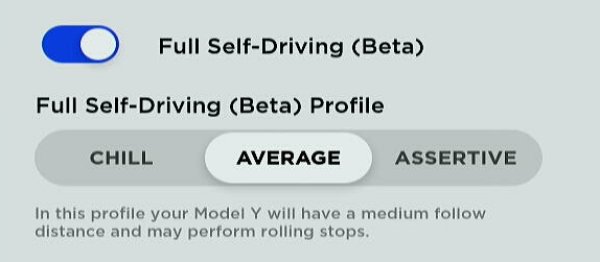 October 24, 2021
Early Sunday morning Tesla released the latest FSD Beta, v10.3. This release, 2021.36.5.2 includes numerous improvement…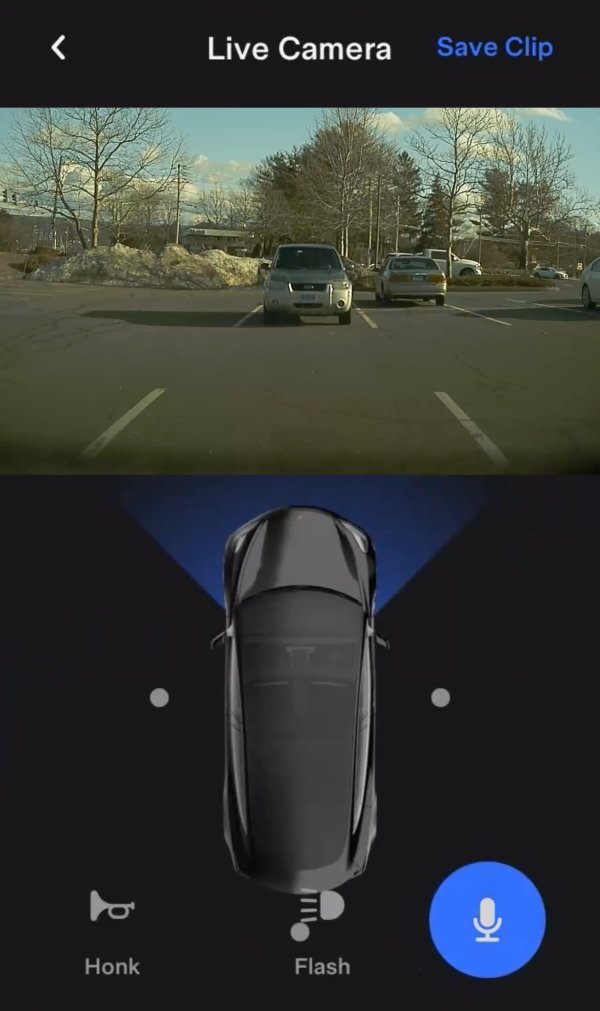 October 14, 2021
Tesla is on a roll with it's app lately. We've seen numerous releases since the app was updated to version 4.0 back in …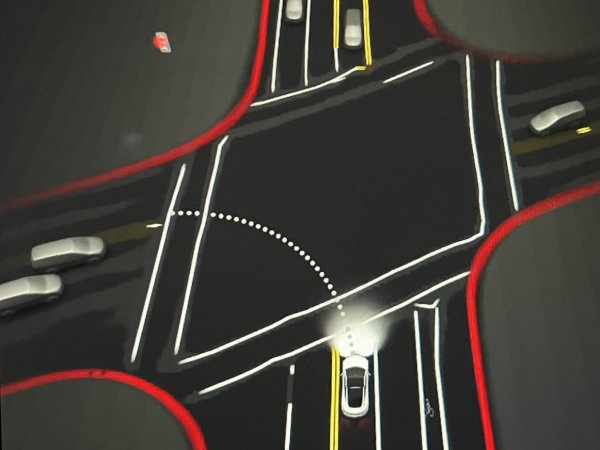 October 14, 2021
Tesla released FSD Beta 10.2 early Monday morning. It was the first beta to see an expansion beyond the original tester…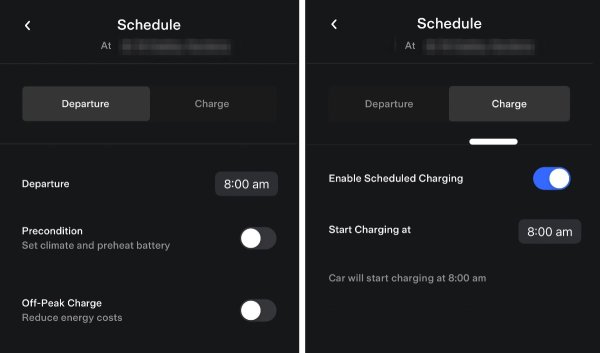 October 7, 2021
Tesla recently completely redesigned their iPhone and Android apps. Just a couple weeks after releasing version 4.0, Te…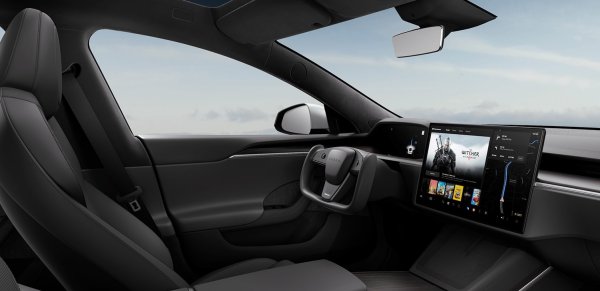 October 6, 2021
Tesla has started releasing their next major update, 2021.36. The last release focused heavily on the redesigned Model …

September 13, 2021
Tidal is a popular music streaming service that's available in many countries around the world. Tidal is known for its …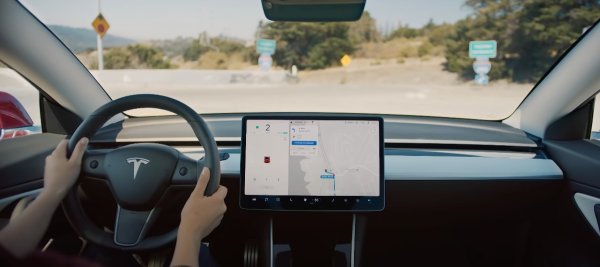 September 10, 2021
We've been hearing about waypoints, the ability to have a single route with multiple stops for quite a while now. Elo…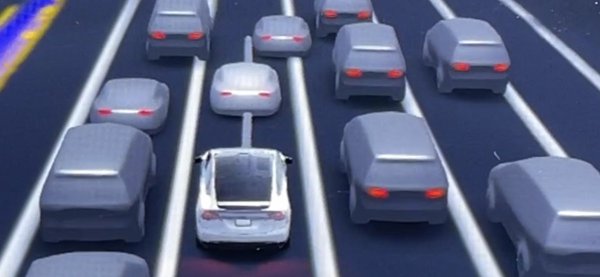 September 8, 2021
Prepare for another FSD Beta this Friday, August 10th. Tesla has been on a roll recently, steadily releasing improved v…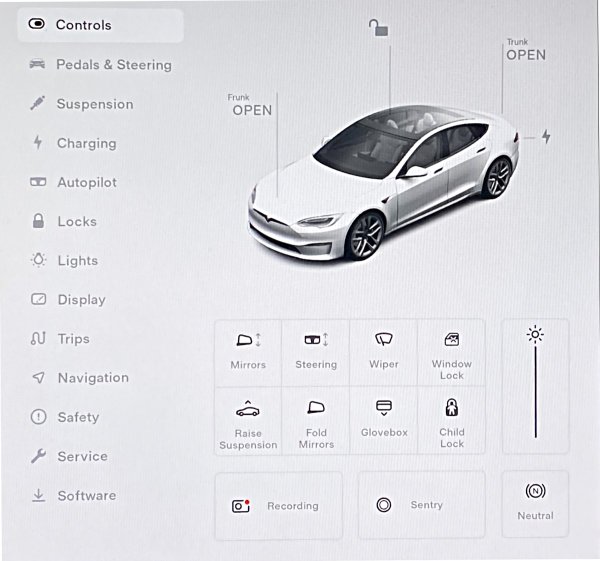 August 30, 2021
After going through a draught of updates, which we believe was due to getting the new Model S software ready for launch…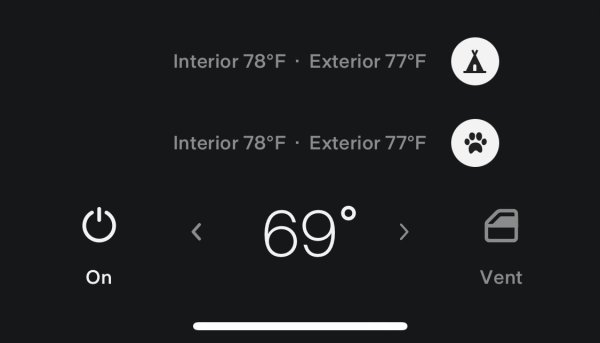 August 28, 2021
Tesla released their completely redesigned app this week, which includes 3D car renderings and animations, the ability …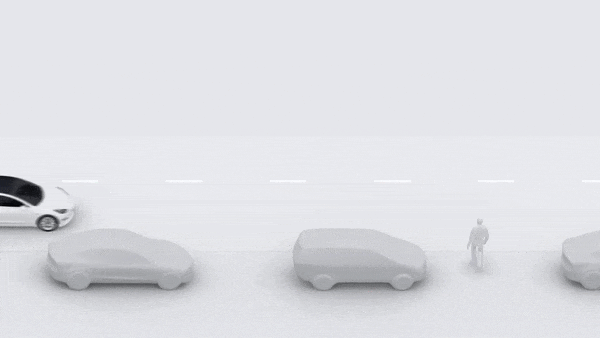 August 16, 2021
Since the release of the latest FSD release, beta 9.2, a Twitter user, Ostyn, has asked Elon for an update around the f…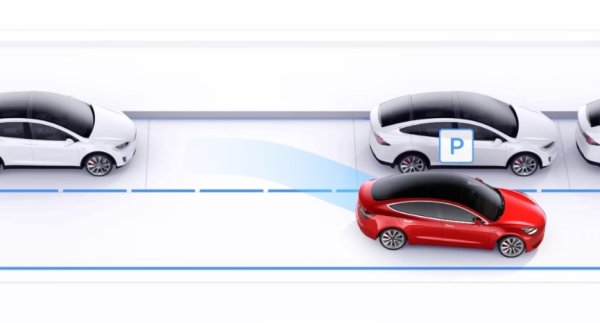 August 11, 2021
Tesla offers various driver assist features under their Full Self-Driving umbrella that help with everyday tasks. These…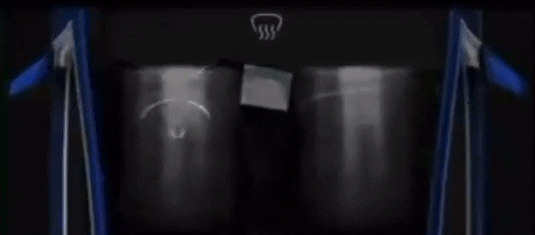 August 2, 2021
Tesla has been rumored to be working on an updated Tesla app. The new app has now been leaked online on Tesla Owners On…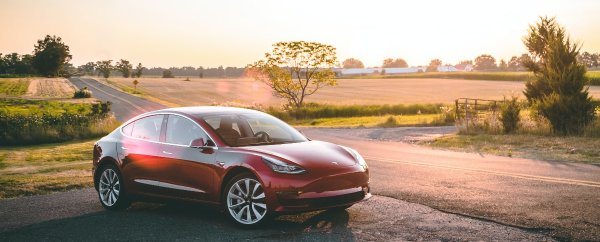 July 30, 2021
As we know, Teslas let you create a profile for each driver that saves various settings such as seat position, favorite…

July 28, 2021
Tesla has been focusing on FSD and has been releasing new FSD Betas on a regular basis for a while now. We were stuck o…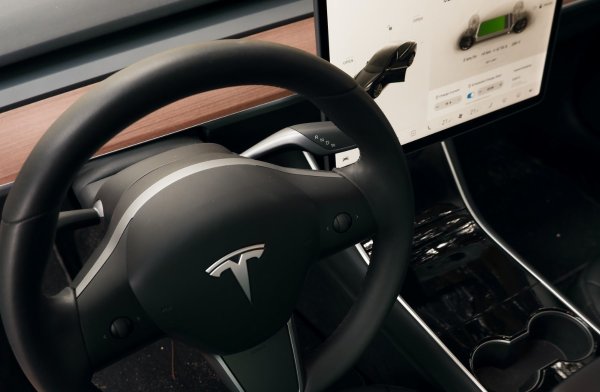 July 23, 2021
Teslas are fantastic electric vehicles, but one thing that keeps owners excited over time is Tesla's ability to update …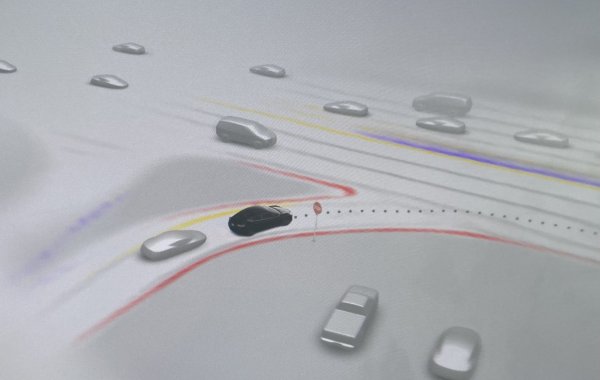 July 10, 2021
With version 9 of the FSD Beta Tesla has rolled out an updated view of the car visualizations, known as "Mind of the …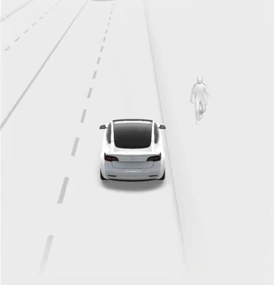 July 8, 2021
The recently delayed FSD beta v9 looks to finally be making its public debut. We've been waiting for a new version of…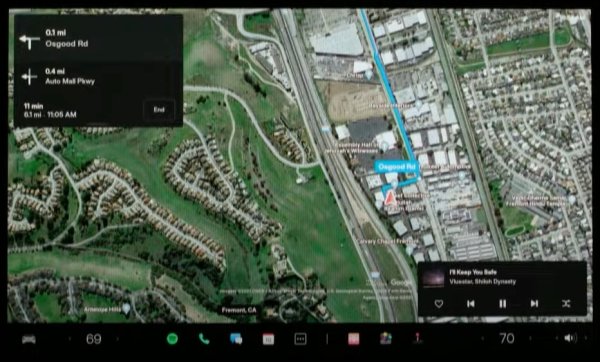 July 6, 2021
On June 10th Tesla showed off the new Model S Plaid and it's completely redesigned interface. The new UI contains man…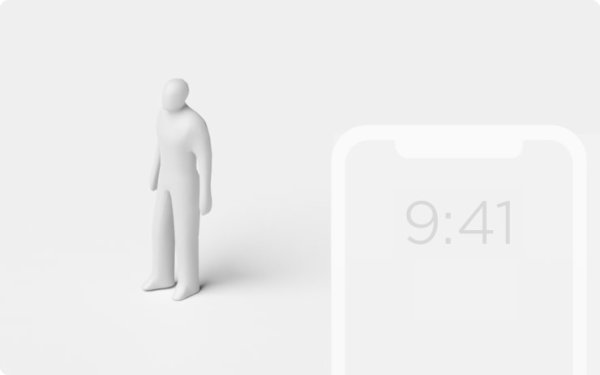 July 3, 2021
We previously talked about Tesla's plans to use face recognition to set driver profiles. We also talked about the possi…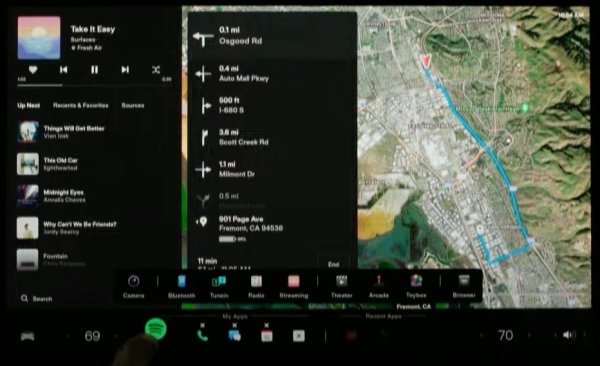 June 11, 2021
Tesla showed off some parts of the new Model S's software and its new UI. The UI looks quite a bit different from the l…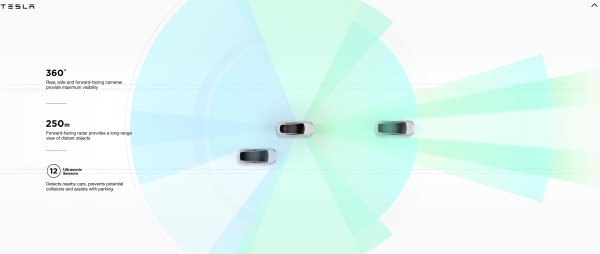 May 10, 2021
Elon tweeted that v9 of the FSD beta would remove its reliance on radar completely and instead determine decisions base…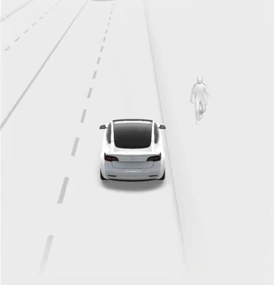 April 29, 2021
Every Tesla shows some form of visualizations on the screen that help the driver understand what the car is mapping. Th…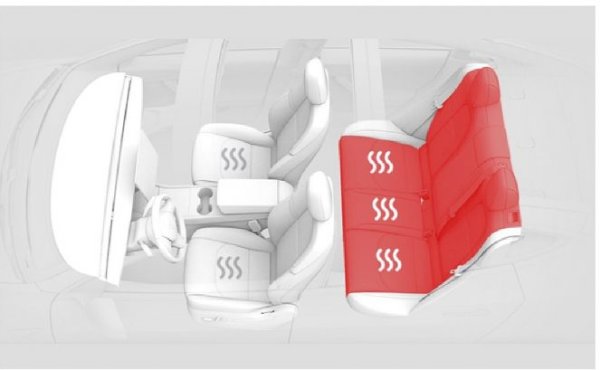 April 21, 2021
Elon Musk has taken to Twitter to announce that the next major software revision (likely v11, which we covered here), w…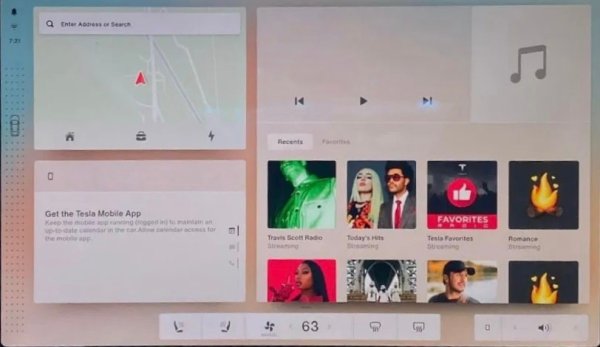 March 22, 2021
Over the past few years Tesla has released a major version of their car's software every year (v10 update, v9 update). …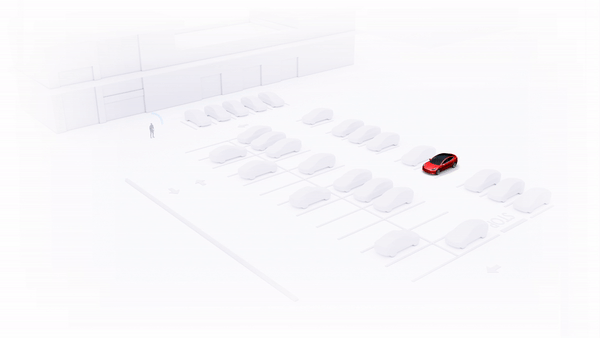 March 6, 2021
While Tesla's full self-driving capabilities continue to increase, the latest public software build is still very l…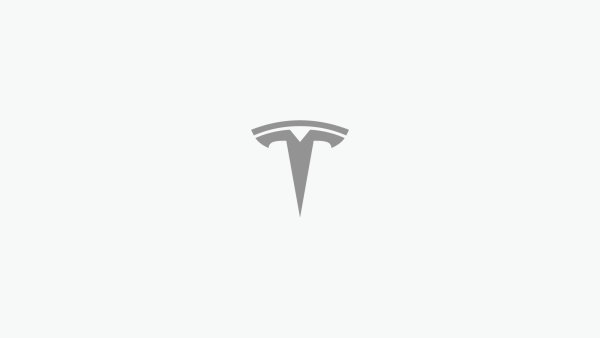 February 24, 2021
If you've used a Tesla you have probably noticed that sometimes the car can show multiple vehicles or objects on the …
February 23, 2021
Teslas have tons of settings to help you customize your experience. These settings are either global and apply to all d…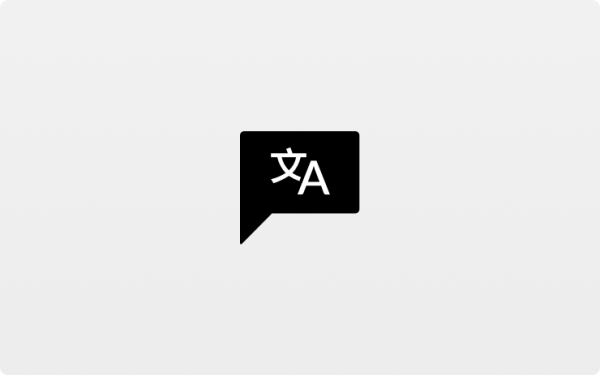 February 1, 2021
One of Tesla's brilliant moves was moving to a mostly touch interface and getting rid of countless physical switches an…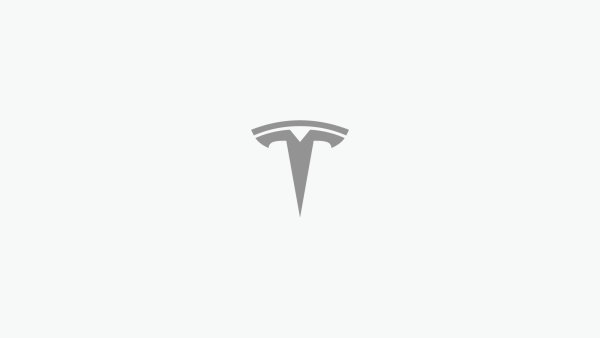 December 27, 2020
Last week Tesla released the first part of their big annual release, which included a large UI update, some fun new fe…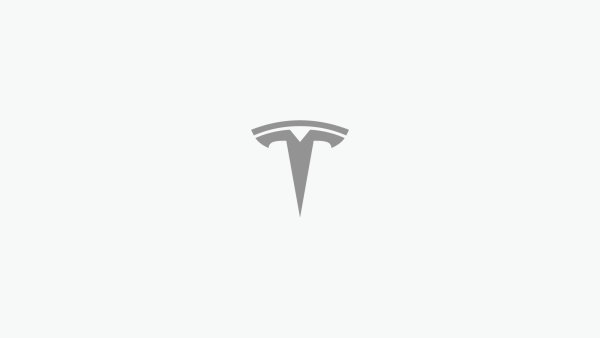 December 20, 2020
Tesla has offered full self-driving hardware and software for numerous years now. The hardware and the software packag…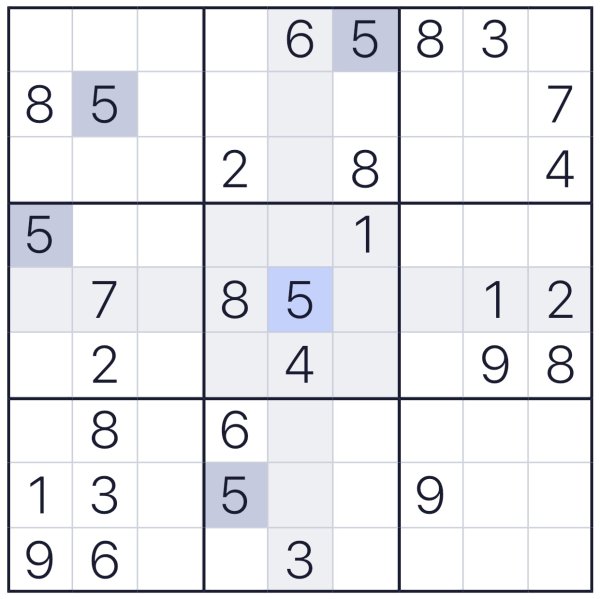 November 21, 2020
Elon has confirmed on Twitter that the popular puzzle game Sudoku will be coming to Tesla cars in the future. Twitt…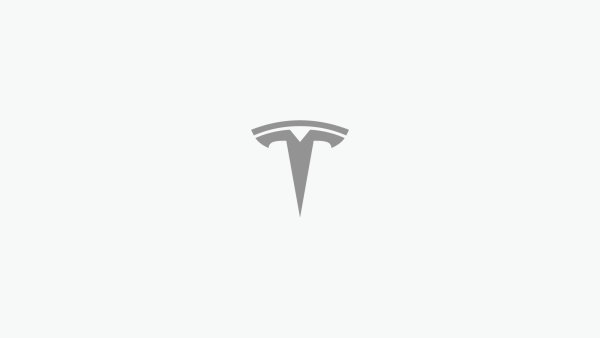 October 14, 2020
Soon we'll be able to delete all sentry events at once. Hopefully they'll implement being able to select multiple events…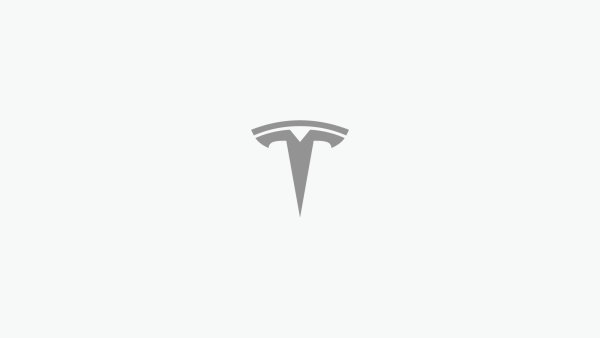 September 22, 2020
Elon Musk was asked a question during Tesla's Battery day on September 22nd 2020 about whether Tesla would open up their…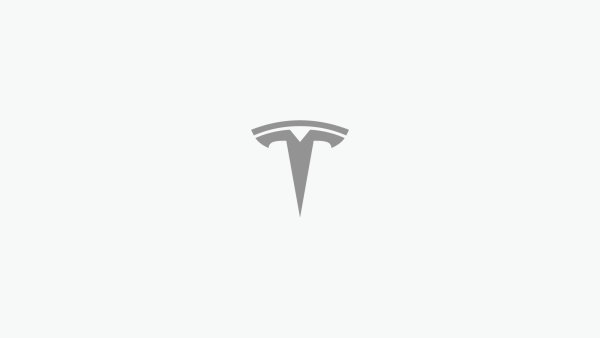 September 21, 2020
We're finally getting waypoints navigation. This will let us set multiple destinations for a single trip.Fine, we'll do …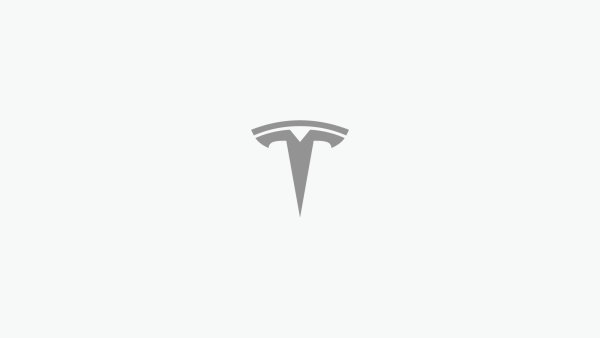 August 20, 2020
New low-speed sounds will become available to cars with an external speaking according to Elon Musk. These sounds are a …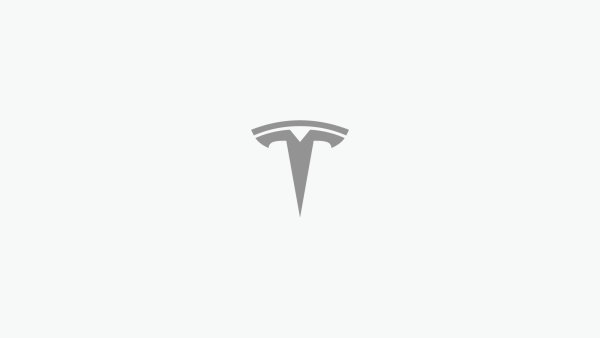 August 20, 2020
Elon Musk Announced on Twitter that additional games will be added to Tesla cars by tweeting that "More fun games coming…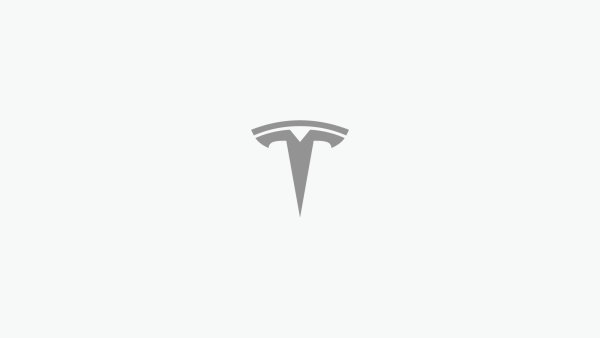 July 9, 2020
Since side cameras are available, when the signal light is turned on, a split screen of the blind spot in the same direc…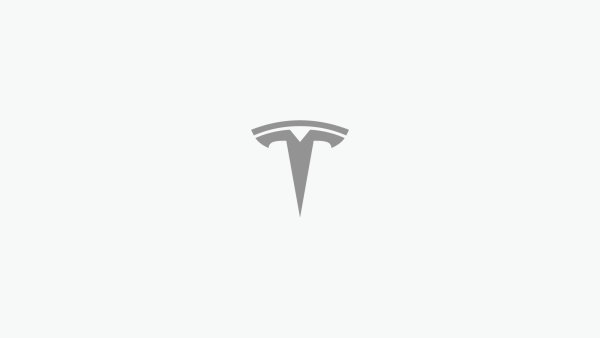 June 21, 2020
According to Elon, you will soon be able to lock the glove compartment with a code to prevent unwanted access.Sure&mdash…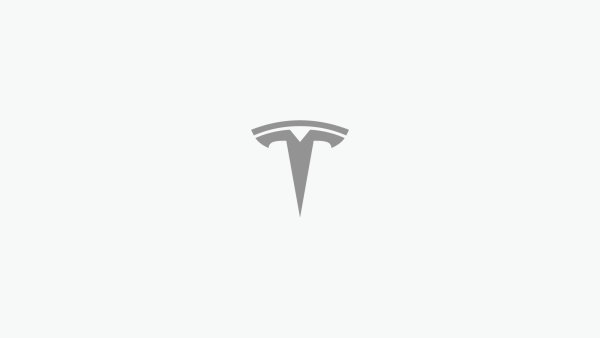 May 11, 2020
A option to adjust and or disable Auto-Dimming side mirrors.Yes— Elon Musk (@elonmusk) May 11, 2020 Update: The …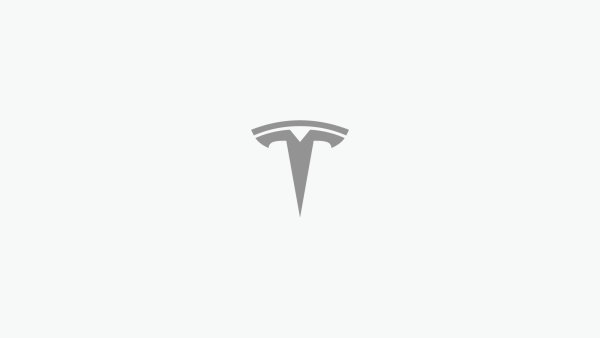 May 8, 2020
Add the ability to read speed limit signs and show them in the car instead of map based speed limits.Coming soon— …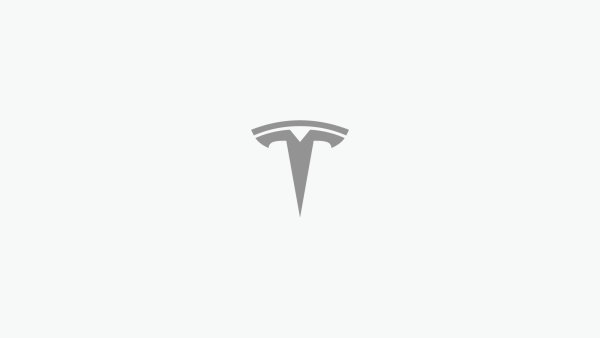 May 7, 2020
There are people that like Coke vs Pepsi. Some wash their legs when they shower and some don't. Is the shoe pink or gray…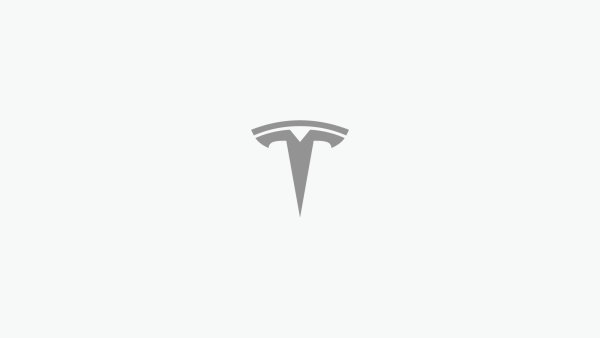 March 30, 2020
Sometimes when there are two mobile phones in the car, the car will connect to the passenger's phone instead of the driv…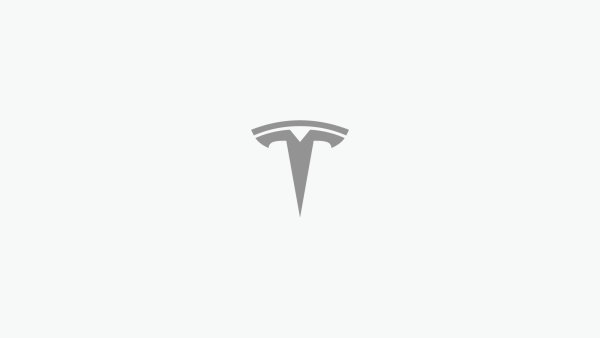 December 26, 2019
Have the car auto automatically select "Garage Mode" when the car detects that you are in the garage. Just like Home lin…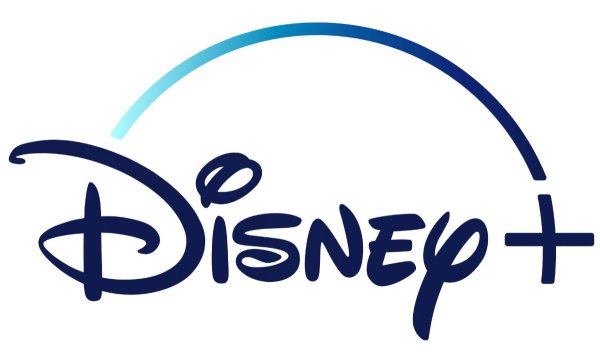 December 26, 2019
Elon Musk has said that Tesla plans on adding the Disney streaming service Disney+ to Tesla vehicles. Once the s…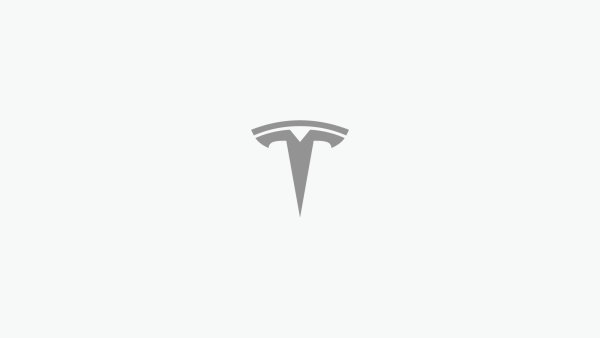 November 5, 2019
Two-factor authentication will soon come to the Tesla app. Elon first confirmed this in 2019 and has more recently said …
August 15, 2019
For those of us in the US, if we want to stream music on our Teslas, we have to either use Slacker (the default music se…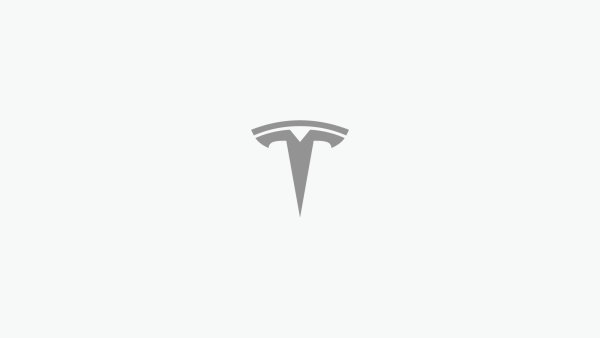 February 14, 2019
It would be great if there was a music setting that could enable an outdoor music /party mode for use when out of car, w…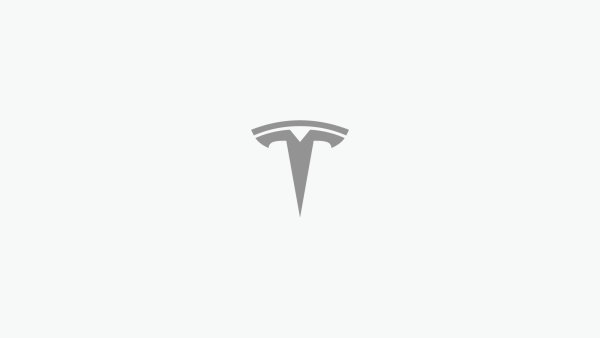 May 10, 2018
Currently the Model X and Model S does not support using your phone as a key (as passive entry). Sometimes it's nice to …
Latest Tesla Update
See all the features included in Tesla's latest update, version 2023.38.
Confirmed by Elon
Take a look at features that Elon Musk has said will be coming soon.
Subscribe
Subscribe to our weekly newsletter.
Sponsors
Although we share official Tesla release notes, we are not affiliated with Tesla Motors. We are Tesla fans and supporters.