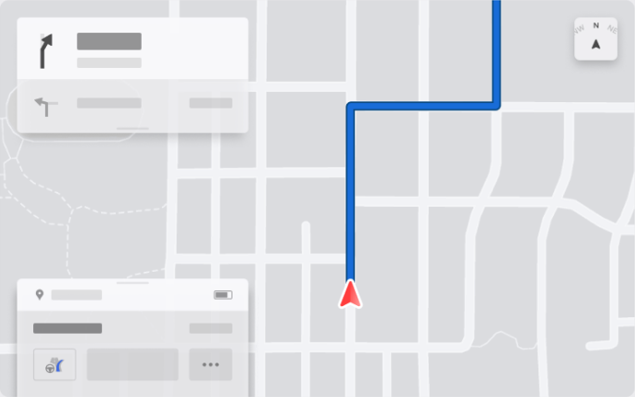 If you sneak a peek at Christmas presents, then you'll enjoy this article. Santa Musk and the Tesla Elves outdid themselves with the Holiday Update, which will be update 2022.44.25.
First, some quick stocking stuffers, before we get into some big ones:
Auto Turn Signals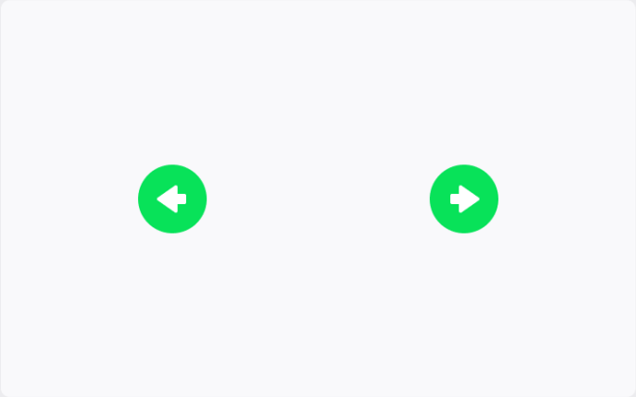 Turn signals can now automatically be deactivated when changing lanes or merging. This feature is carrying over from the new Model S and Model X which are capable of turning off turn signals after the vehicle changes lanes.
We're already used to turn signals turning off after completing a turn, however, that doesn't work on the highway where a lane doesn't require turning the steering wheel enough to turn off the turn signals.
Tesla is using Tesla Vision to detect when you've completed a lane change or merge and will automatically deactivate your turn signal for you.
Rainbow Road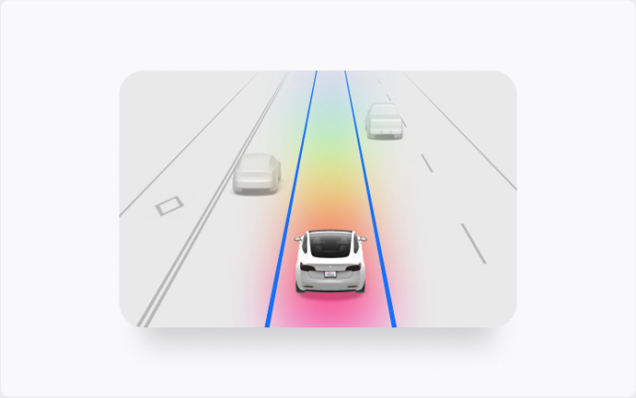 We've had the Rainbow Road easter egg for years, however with the introduction of the improved visuals in the FSD Beta, this feature was removed on city streets.
Tesla is now adding support for Rainbow Road with the improved FSD visuals. When Autopilot is activated users can have Rainbow Road appear on the screen, regardless if they're on the highway or city streets. This means you don't always have to have a cowbell when you want a colorful road. It sounds like Tesla may be adding an option to automatically enable Rainbow Road visualizations when Autopilot is in use.
Fan Speed
Tesla has an Auto climate system like most cars these days, however, if you change any of the settings, the car will automatically remove the system from Auto. However, that is now changing with this update.
Even when modified the fan speed, the HVAC system will now remain in Auto. Naver, who reported on some of these new features also appears to indicate that Tesla may be switching its fan speeds, removing the 1-10 scale and putting in a much simpler Low, Medium or High.
Phone Call Transfers
As Not A Tesla App first reported, Teslas will request confirmation before transferring a phone call from your smartphone to the speakers in the car.
In addition to the vehicle prompting you before transferring a call to the vehicle, you'll also be able to search your contacts from within the vehicle, instead of being forced to scroll through it.
Improved Navigation UI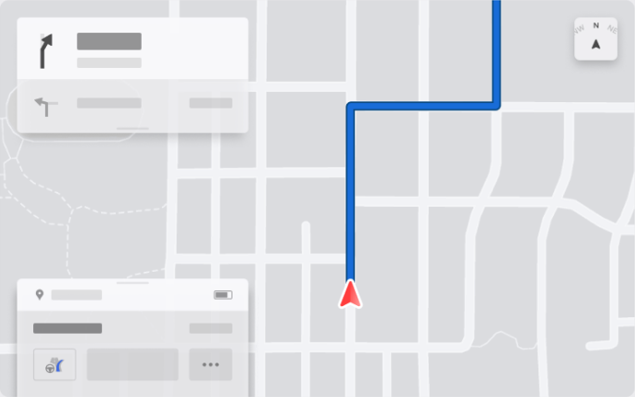 Enhancements are coming to the navigation UI as well. Tesla is redesigning the navigation module that displays your next turn and displays your ETA.
Currently, the module appears at the top of the screen and displays your next turn, your ETA, destination name or address, and battery level on arrival. It also includes controls to cancel navigation, toggle Navigate on Autopilot and a 'more' button.
Tesla is essentially splitting this UI into two pieces. The first will remain at the top of the screen and will include critical information about your route, such as your next turn.
The rest of the information will be moved into a new module and appear at the bottom of the screen. This will include your travel time, destination details, as well as options to alter or cancel your navigation.
Apple Music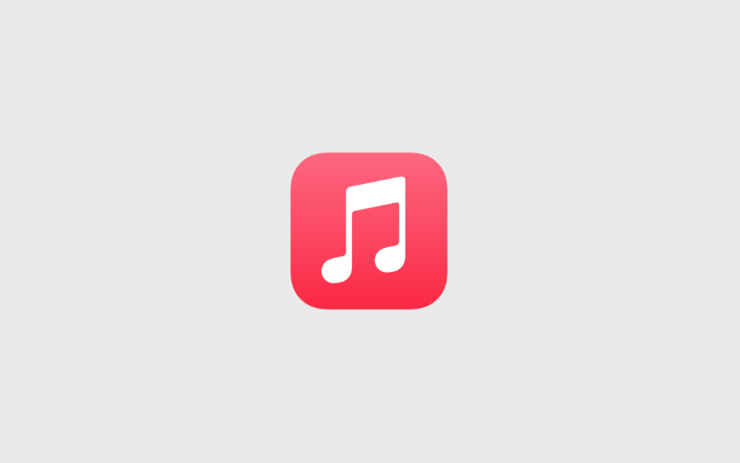 Without a doubt, Apple Music support has shown up on several wish lists, and Santa has been listening. Tesla will add to its already robust entertainment system with the addition of Apple Music and its 100 million songs. Yes, Tesla's Bluetooth already enables users the ability to listen to Apple Music, but including the app on the Tesla screen adds another level of awesome.
Mini Music Player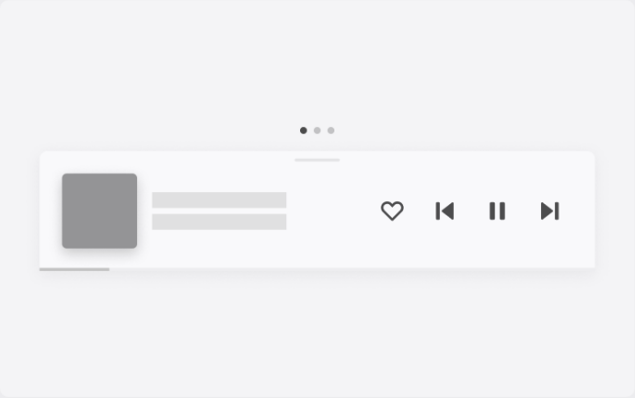 Sticking with the tunes, Tesla is releasing a mini music player that is customizable. Just like the moveable blind spot camera that was introduced a few updates ago, the mini-player can be dragged around the screen. We're being told it can be placed on the left side, center or right side of the screen.
It's possible the player will be similar to the one already available in the new Model S and Model X. That player turns mini when docked to the left and becomes a full column when docked on the righthand side of the screen.
You'll be able to swipe up on the mini music player to reveal additional music options. When swiping upward additional music sources will be revealed. You'll also be able to switch between favorite stations or playlists.
Zoom App
Zoom let the cat out of the bag early on this gift. During Zoomtopia, the video conferencing platform's annual event held in early November, Zoom announced it would soon be available in Teslas. The web interface will operate like Netflix and YouTube in a chromeless browser and will only be accessible in park.
From the Zoom announcement video, Tesla will use the interior camera. The cabin camera has a resolution of 1280x960, which is a 4:3 aspect ratio. But Tesla may crop the feed to 16:9, resulting in a resolution of 1280x720 or 720p. To use the Zoom app in your Tesla you'll need to subscribe to Premium Connectivity.
MyQ Integration
MyQ is a program that enables users to control supported garage doors, gates and lights over WiFi. Until now, users could only control MyQ devices from their smartphones, but Tesla is adding support to their vehicles. Tesla will let users open and close MyQ-supported garage doors in a similar way to how HomeLink works.
HomeLink is included with the Model S and Model X, but it's a $350 USD add-on for the Model 3 and Y.
However, MyQ integration does not appear to be free. MyQ charges $179 for a 5-year subscription for vehicle use. You also need a smart garage door opener. Most openers can be made smart by adding a MyQ device available at various retailers for approximately $20.
New Video Games
Elon Musk has repeatedly stated that he wants the Tesla to be the most fun you can have in a car. While we've heard that there will be at least one new video game in the holiday update, there may be more.
Steam may be part of the Holiday update. It's estimated Steam has 50,000 games, very different from Tesla's 20, mostly classic games.
The new Model S and Model X have a gaming computer that keeps pace with PlayStation 5 and Xbox Series X. The system includes ten teraflops of processing power. A teraflop is the computer world's version of horsepower. The PS5 has 10.28, compared to the PlayStation 4 with 1.84. The average Steam user has 55 games on their account. There is code showing up that could support external storage to load additional games.
Cards Make a Return
Prior to last year's Christmas update that brought Teslas to software v11, the Model 3 and Model Y featured cards in the bottom left corner of the display. These cards let owners flip through bits of information such as the odometer, trips distances, tire pressure readings and access to some controls such as wipers.
With this year's update, some of these cards are coming back. Tesla is set to reintroduce cards that give you quick access to the vehicle's odometer and tire pressure readings.
Light Show Sync
While turning on the Light Show easter egg is being added to the smartphone app, there will also be a way to schedule it from your vehicle. This would enable Tesla owners to synchronize their cars to play the show simultaneously. That may make the next Tesla meet-up even more fun.
When turning on the Light Show from your vehicle, you'll be able to start it immediately or have it wait up to 10 minutes.
More Features in App Update
Remember, there is also the good ol' Santa Mode easter egg. Now is the time to use it! There are plenty of additions to the Tesla App as well. Read all about the app updates here.
While this is everything we've heard, there is likely to be more included in this year's holiday update. We should find out more in the coming days and weeks.
Now that you've spoiled your Christmas morning, you had better order something from one of the many suppliers we feature. Be sure to click the Accessories tab to find discount codes. Merry Christmas!
Update: Tesla has now released this year's Holiday Update with release 2022.44.25.1. Check out the release notes to view everything included in the Holiday Update.