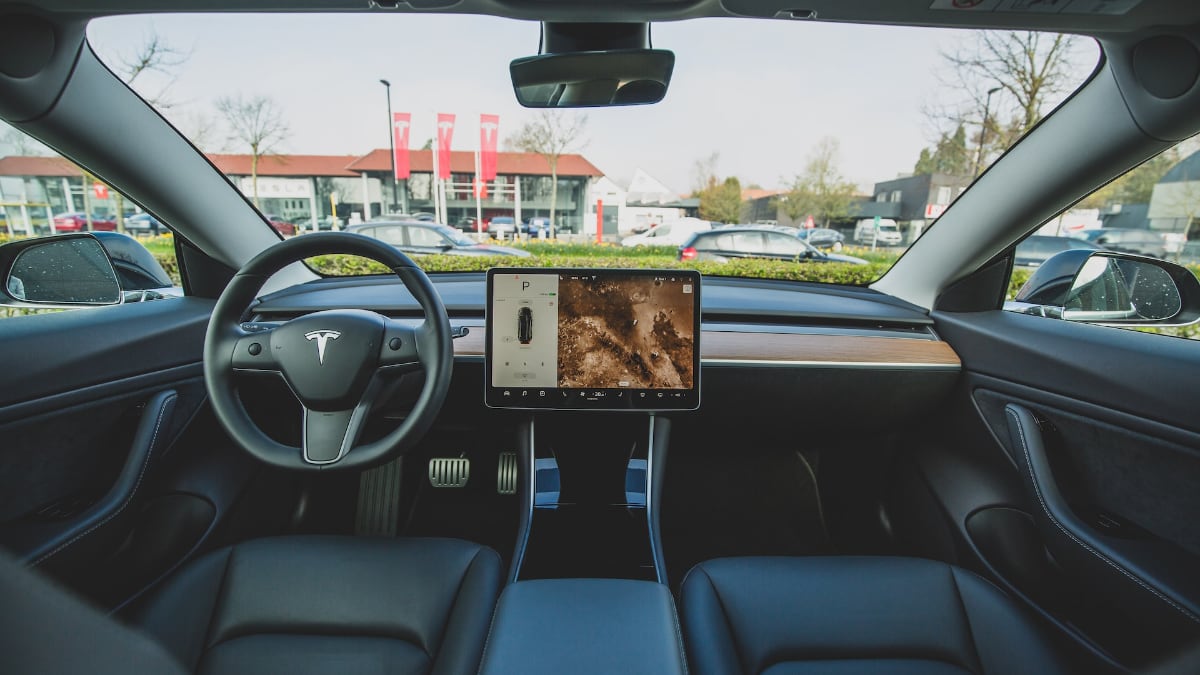 Tesla is expected to support external storage devices in an upcoming software update, according to Tesla hacker @greentheonly.
Teslas already support an external drive for storing dashcam and Sentry Mode footage, as well as local music files. It looks like Tesla may soon support games on an external drive as well.
This news comes on the heels of Elon Musk saying that Tesla is working on making Steam games playable in the car and will show a demo of their progress this month.
Tesla's internal hard drive is divided into several partitions, one of which is allocated solely for Tesla Arcade.
The size of the internal drive on a Tesla varies by model and MCU version. The smallest drive comes with MCU 1 at 8GB with an added SD card that is utilized for maps, however, not many games are supported for MCU 1 vehicles and Steam games are not expected to be available for MCU 1 vehicles.
Teslas equipped with MCU 2 include a 64GB drive and would likely benefit most from an external drive, as MCU 3 vehicles include much larger drives (up to 256GB NVMe drives, depending on the model and year).
According to Green, the ability to use external storage isn't user-facing yet, and it's not clear whether it'd be available for all vehicles.
Most USB ports in a Tesla are USB 2, which is only capable of transferring speeds of up to 60MB/s, which is slower than most portable hard drives available today. The only USB 3 port available is in the glove box, but it's only available on newer Teslas.
It's not clear whether Tesla would require a USB 3 port for external storage, as that would provide the best experience when loading content off the USB drive.
@Greentheonly also mentioned that games will be able to be installed and deleted by the user, which will be critical when you're managing a large library of games. Theora and VPX codecs will be added as well. Theora and VPX are video compression methods that could allow a larger variety of content available in Teslas.
Looks like recommended tire pressure would be shown in the car status card (either already or sometime soon)

"extended storage" on usb3 drives alongside dashcam is being added. This is in addition to installable/removable arcade games (not yet user facing I think)

— green (@greentheonly) August 5, 2022
Unfortunately, MCU 2 do not appear to be upgradeable to MCU 3, due to "totally different power and other harness and thickness of the unit," according to @Greentheonly.
Tesla's newer and more powerful AMD Ryzen-powered processor is showing a significant increase in performance across the board. The web browser and video streaming services like Netflix and YouTube are much more responsive.
Tesla's most recent software updates have included significant improvements and new features, including energy prediction improvements, seat belt system enhancements, adaptive suspension adjustments when approaching rough roads, and the green traffic light chime for non-FSD vehicles, among others.