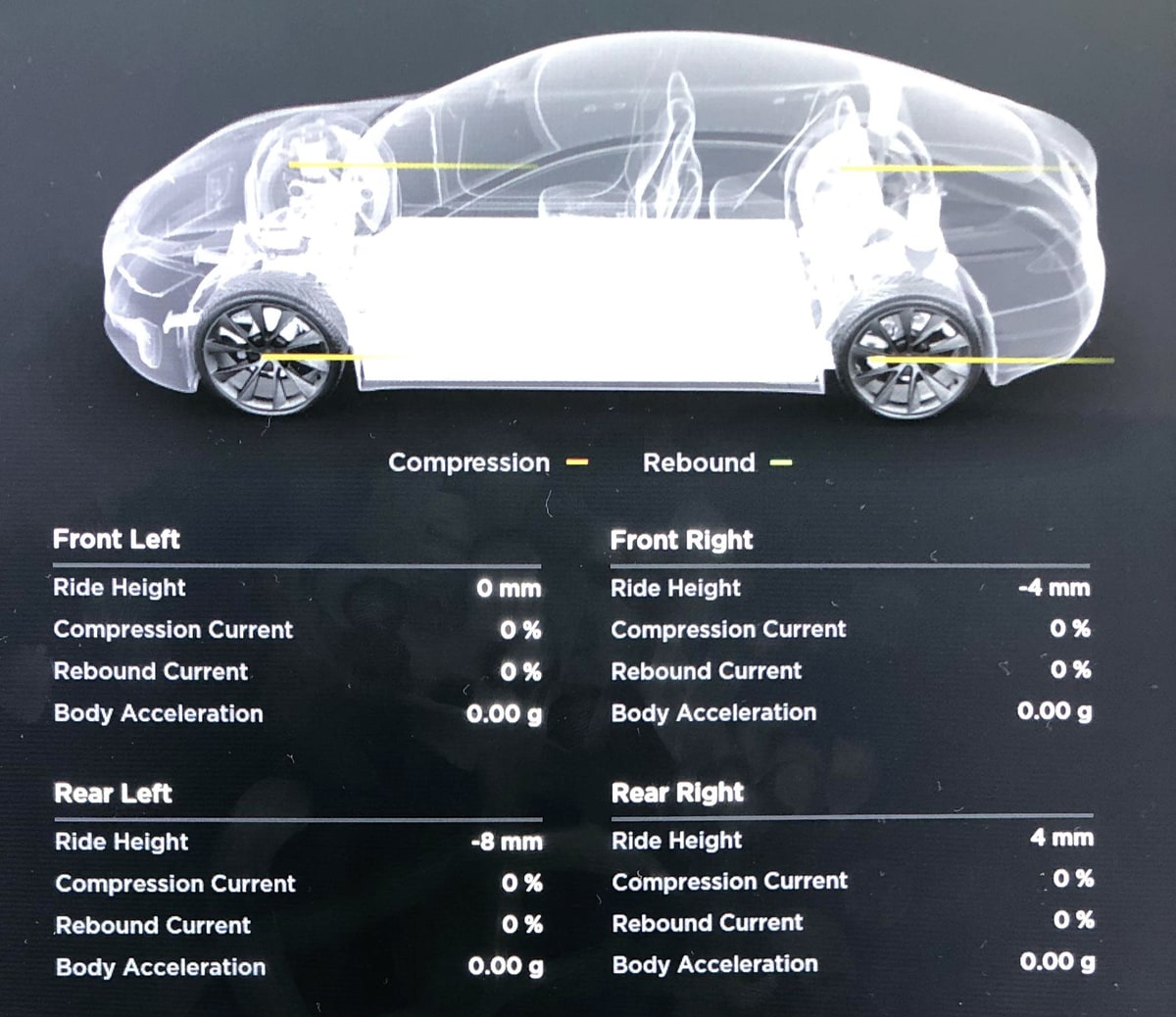 One of the things that separate the Model 3 and Model Y from their bigger siblings is the adaptive air suspension.
The ride with an air suspension is much smoother than a traditional spring-based suspension. Tesla offers some excellent features to adjust the newer adaptive air suspension that allows you to customize your ride.
The Model S and Model X have a separate menu under Controls specifically for suspension settings. The 'Suspension' section allows you to view detailed metrics about your suspension, such as ride height, compression, rebound, and body acceleration. You can even view it all in real-time while driving the car.
Furthermore, you can tweak the vehicle's ride height from four pre-defined levels. You can adjust the vehicle's ride height from as low as 6.1 inches, all the way up to 8.9 inches.
You can also individually adjust the ride comfort and the handling of the vehicle.
Similar to Tesla's location-based auto-folding mirrors, you can also have your vehicle remember the ride height at a given location. The vehicle will then automatically raise or lower its suspension to your predefined height when you're arriving at that location.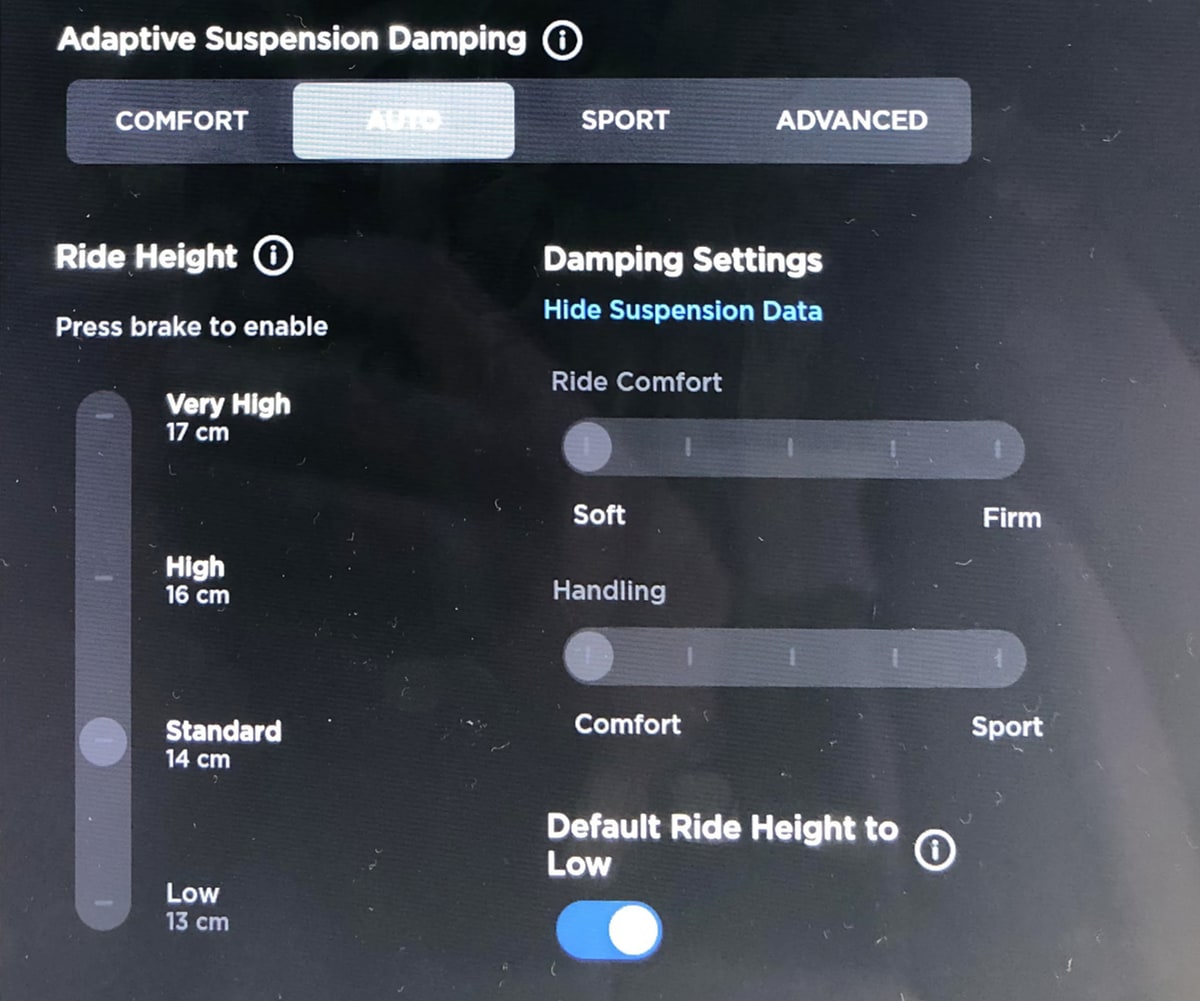 This is useful when entering or leaving steep driveways that may cause the vehicle to rub against the pavement.
Adjusting Tesla's Air Suspension
Overall, the adaptive air suspension is a great feature, but it looks like it may be getting even better in the future.
Twitter user BLKMDL3 recently asked Elon to further improve the Model S suspension by automatically raising the car's height if a dip is detected in the road ahead.
Elon responded with a simple, "Yeah," as he traditionally has, but what makes this especially interesting is Tesla's recent look into terrain recognition.
In addition to detecting road edges among many other objects, Tesla hacker @GreenTheOnly has now found references in the firmware that Tesla is starting to detect elevation changes as well, which would be necessary to properly solve full self-driving.
So now when you tie BLKMDL3's request with Elon's response and the fact that Tesla is starting to detect elevation change in the road, it starts to paint a clearer picture.
Yeah

— Elon Musk (@elonmusk) January 20, 2022
If Tesla is soon able to detect visual changes in elevation then it's probable that Tesla will adjust the car's ride height when major elevation changes are detected.