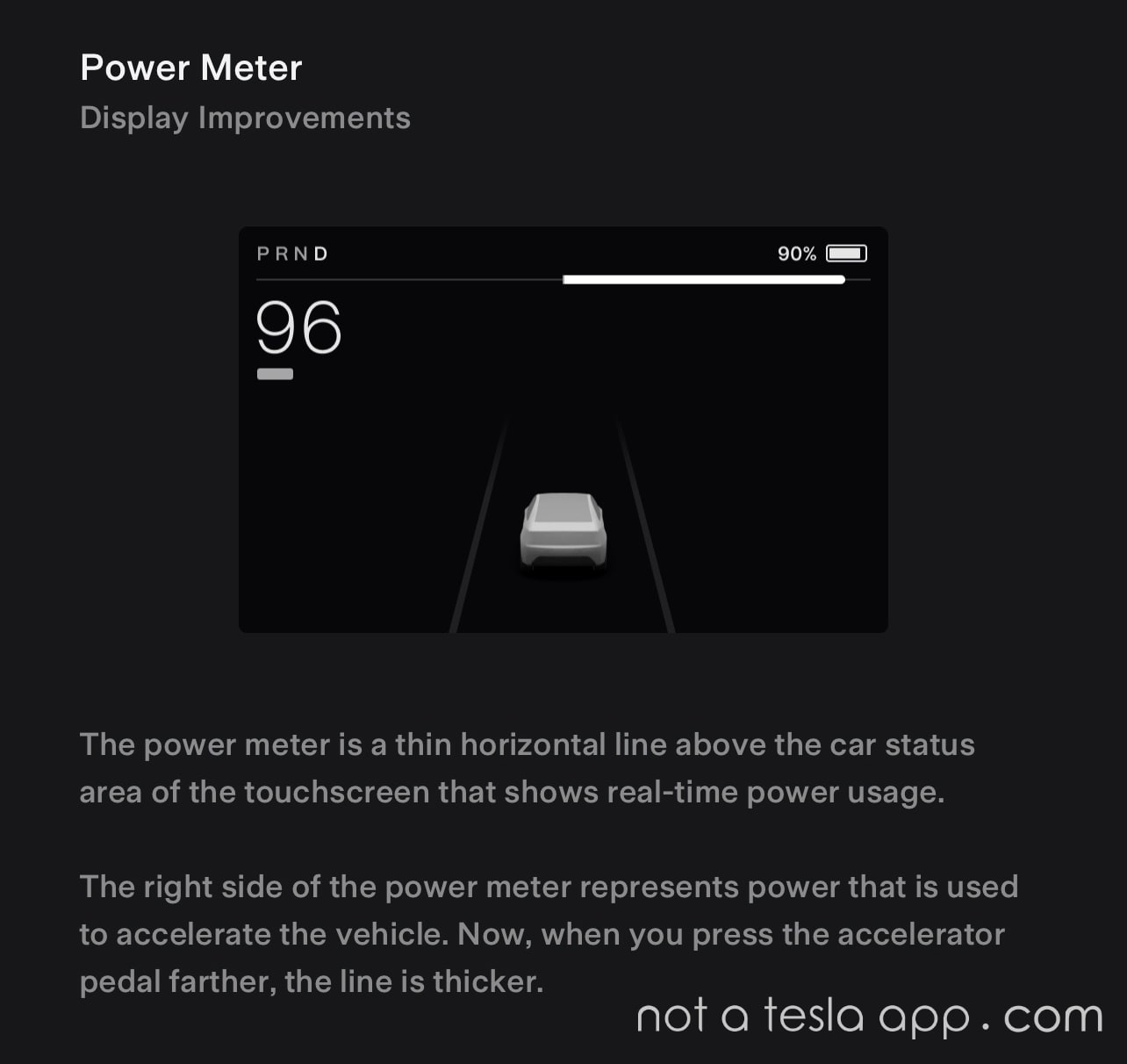 Thanks to one of our readers, it looks like we have a look at an upcoming change to Tesla's power meter. The power meter, an essential element of the UI, provides drivers with real-time information on power usage and regenerative braking.
Tesla accidently displayed this feature in their app before fixing it a few hours later.
Striking a Balance Between Visibility and Relevance
Over the years, Tesla has made several changes to the power meter's design to improve driver experience. Early versions of the meter featured a thin green and black line. However, recent updates increased the line's thickness to enhance visibility. Now, the latest UI update appears to strike a balance between these designs.
It appears that Tesla will revert the power meter to the thinner line. Still, it will dynamically increase its thickness during relevant situations, such as sudden surges in power usage (putting the accelerator to the floor) or regenerative braking events.
The release notes for the feature read:
The power meter is a thin horizontal line above the car status area of the touchscreen that shows real-time power usage.
The right side of the power meter represents power that is used to accelerate the vehicle. Now, when you press the accelerator pedal farther, the line is thicker.
In 2022, Tesla introduced a notable change (update 2022.16) that allowed drivers to see when their vehicle was using the brakes while in Autopilot. This feature displays a gray line in the regenerative braking area of the power meter when Autopilot is using the vehicle's physical brakes to slow down.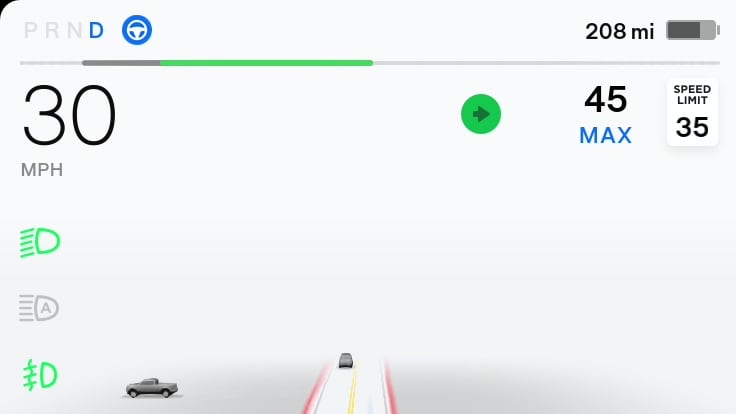 Limited Regen Indicator
Another helpful feature provided by Tesla is the limited regen indicator. When the "apply brakes when regen is limited" option is turned off, dots appear on the power meter to inform the driver of limited regenerative braking capability. This visual cue can help drivers decide their braking needs and energy consumption.
It's not clear when Tesla will launch this change to the power meter, but given that there are release notes for the change, it may soon be available in an upcoming update.
These improvements to the power meter UI demonstrate Tesla's commitment to continually refining its vehicles' functionality and user experience. By making it easier for drivers to understand their cars' power usage and regenerative braking, Tesla empowers owners to maximize the performance and efficiency of their electric vehicles. As the EV market continues to grow, we can expect Tesla to remain at the forefront of innovation, offering cutting-edge features and updates that keep its customers engaged and satisfied.