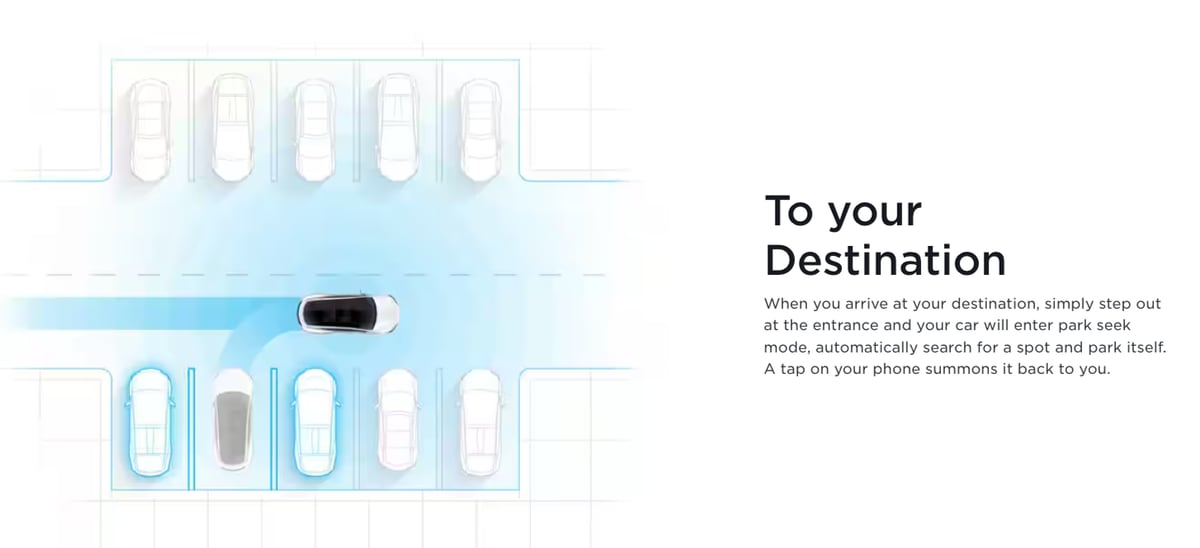 In the ongoing pursuit of fully autonomous vehicles, Elon Musk continues to push the boundaries, with Tesla once again proving its dominance in the electric vehicle industry. Following recent social media engagement with Tesla Owners Silicon Valley (@teslaownersSV), the tech titan shared updates regarding the imminent upgrade of Tesla's Smart Summon and Reverse Summon capabilities.
Musk took to Twitter to address speculation and confirmed Smart Summon and Reverse Summon would receive significant updates soon, saying "major update coming in a few months." Tesla was aiming to initially release 'Actually Smart Summon' in late 2022. Musk reaffirmed that version 11.4.1 incorporates "major architectural improvements," promising to elevate FSD, and parking features play a role in that program.
Elevating Self-Parking Features to New Heights
This tweet builds on Tesla's reputation for continuous improvement, heralding yet another revolutionary upgrade in autonomous vehicle technology. Smart Summon, part of Tesla's Full Self-Driving package, currently allows vehicles to navigate through a parking lot to pick up the owner. Meanwhile, while in the early stages of development, Reverse Summon, or Park Seek is intended to enable a Tesla to drop off the owner at the entrance of a building and go find a parking spot. Park Seek is expected to have different modes, allowing the owner to pick the parking spots that would be the most conveinent.
The significance of these improvements should not be underestimated. By enhancing these features, Tesla is improving the overall safety and convenience of the autonomous driving experience. With AI managing everything from video inputs to control outputs, the result would be a car capable of making nuanced decisions, similar to a human driver, but with machine precision.
Anticipating the Advent of a New Era in Driving Convenience
Musk's statement about the upgrade alludes to a more mature, advanced FSD architecture, which may hint at an accelerated timeline toward the goal of fully autonomous vehicles. Although a specific release date was not given, Tesla enthusiasts are on the edge of their seats, eagerly anticipating the upcoming update.
This latest announcement from Musk also underscores the tech magnate's unwavering commitment to keeping Tesla at the forefront of the electric vehicle market. As the world looks forward to this new era of driving convenience, one thing is for sure: Tesla's Smart Summon and Reverse Summon are about to get smarter than ever.