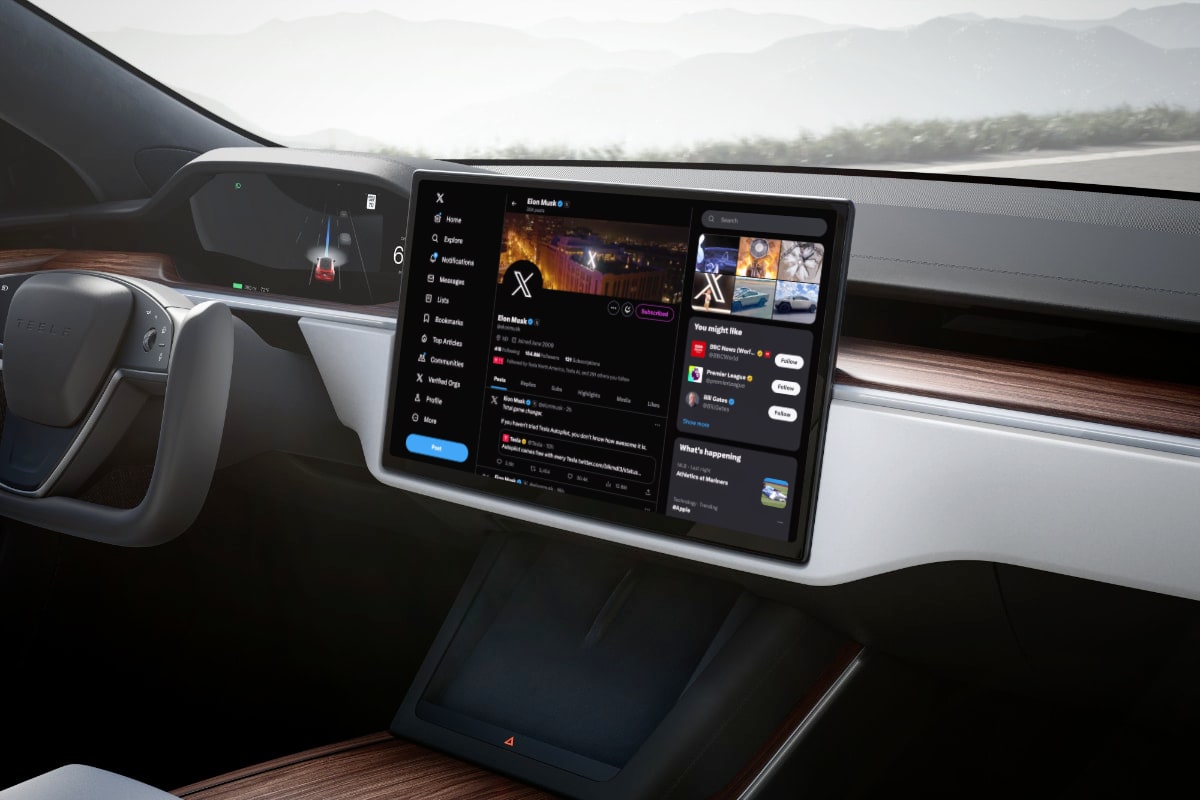 Elon Musk is merging two of his ventures. Soon, you will be able to access the latest updates from his social media company, X, in your Tesla. The owner of X and CEO of Tesla has announced plans to create an official X app for Tesla.
A Curious Question
An X user, Jenny, found herself locked out of the gym and decided to kill time in her Tesla. She asked, "This might be a dumb question. How do you watch X videos on a Tesla?" It turns out there is no such thing as a dumb question because Musk responded, "We will make an app allowing you to see the latest from X on your car screen."
That's about all the details we have, so let's read between the lines. The app would likely be added to Tesla Theater, appearing alongside Netflix, Hulu, Disney+, YouTube, Twitch, and TikTok. It seems that the X app for Tesla would be more video-based than the mobile and desktop versions, which contain a lot of text posts. Does anyone want to sit in their Tesla and read X posts? Maybe, but it's more likely people are looking for video content.
Evolution of X
X has come a long way since Musk purchased it late last year. Besides removing censorship and adding subscriptions for content creators, the most significant change may be in the video services. Premium X subscribers can now post longer videos — up to two hours in 1080p or three hours in 720p. Tucker Carlson has fully leveraged this feature with his new show, exclusively available on X, which recently featured President Trump — a video that amassed over 282 million views. Then, of course, there is Elon's video showcasing Full Self Driving Version 12.
Musk has always envisioned creating an "everything" app and said that buying Twitter accelerated that plan by three to five years. Therefore, it only makes sense that he would want X integrated into Teslas. While there is no timeline, and Musk's predictions aren't always the most accurate, the rapid changes at X suggest that a Tesla-X app may be closer than we think.