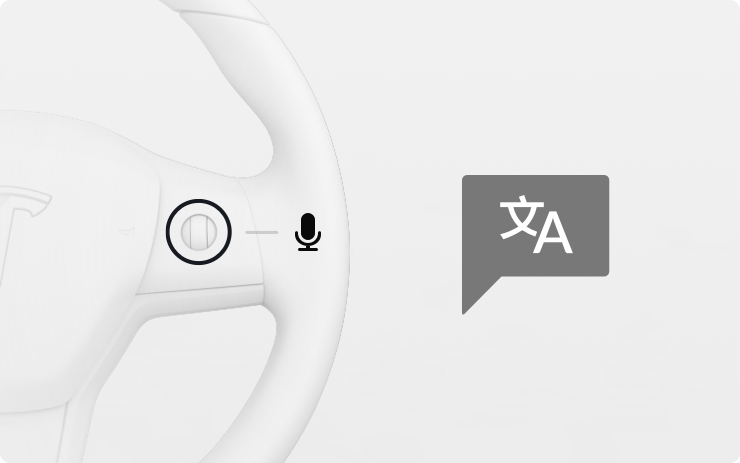 Tesla has supported voice commands for a number of years now. With over 100 voice commands available, Tesla drivers can control various vehicle features without taking their hands off the steering wheel. Here's a list of the 10 most useful voice commands to make your Tesla experience more enjoyable and efficient.
1. Navigate to X
Simplify your navigation experience by using the "Navigate to X" command, where X is the address or the name of the location you want to visit. Tesla's advanced navigation system will calculate the best route based on real-time traffic updates and consider your vehicle's charging needs and available Supercharger stations along the way.
Tesla's navigation system is smart enough to know the town and state it's in so you only need to specify what's changing. For example, if you're traveling somewhere in the same town, you can simply say the street name or the name of the destination, like 'Navigate to Target.' Likewise, if you'll remain in the same state, you can just say the name of the destination and the town.
2. Unmute Voice Guidance
If you find the GPS voice guidance distracting or annoying, you can easily mute or unmute it by saying "mute voice guidance" or "unmute voice guidance." This allows you to control when you receive audible instructions, making your driving experience more comfortable and personalized.
3. Open Glove Box
Access your glove box with minimal effort using the "Open Glove box" voice command. This eliminates the need to navigate through car controls on the touchscreen, making it easier to retrieve items from the glove box while staying focused on the road.
4. Set Temperature to X
Effortlessly adjust the cabin temperature by saying, "Set the temperature to X," where X is the desired temperature in Fahrenheit or Celsius. This voice command allows you to create the perfect climate within your Tesla without manually navigating through climate controls on the touchscreen.
5. Search Google for X
Access information quickly and easily by saying, "Search Google for X," where X represents the keywords or query you want to search for. The search results will be displayed on your vehicle's touchscreen, providing you with valuable information without having to reach for your smartphone or other devices.
6. Play X on [Music Service]
Enjoy your favorite tunes while driving by using the command "Play X on [Music Service]," where X is the name of the song, artist, album, or genre, and [Music Service] is your preferred music streaming service, such as Spotify or Apple Music. This command lets you access your favorite music and playlists with minimal distraction, enhancing your overall driving experience.
7. Show Calendar
Stay organized and on top of your schedule by saying "Show calendar" to display your synced calendar events on the touchscreen. This feature lets you quickly glance at your agenda for the day or week, helping you manage your time and appointments more efficiently while on the go.
8. Drive Home
Effortlessly navigate back to your pre-saved home address by saying "Drive home," and your Tesla will provide turn-by-turn navigation. This command is especially useful when you're in an unfamiliar area or need a quick reminder of the best route home, ensuring you arrive safely and efficiently.
9. Search for X Song
Discover new music or locate a specific song using the "Search for X song" command, where X is the song title or artist. This voice command will bring up a music search filled with the specific title or artist you mentioned, allowing you to browse and select the song you want to play, enriching your music experience while driving.
10. Open Butthole
Add some humor to your driving experience while performing a necessary task with the playful command "Open butthole" to open the charging port. This command makes connecting your vehicle to a charger easy and serves as a fun way to engage with your Tesla's voice command system.
By mastering these voice commands, you can make your Tesla driving experience more convenient, efficient, and enjoyable. Check out the Voice Commands section for all the voice commands Tesla supports.
If you enjoyed this list, you may also appreciate our guide to all of Tesla's shortcuts you may not know.
Embrace the power of Tesla's voice recognition system and enhance your journey with the unparalleled driving experience that Tesla vehicles provide.
Do you have a favorite voice command? Let us know below.