Model S
Model 3
Model X
Model Y
To activate this easter egg: While the Tesla vehicle is plugged in, press the button on the charger handle 10 times quickly. If successful, the lights will begin flashing immediately.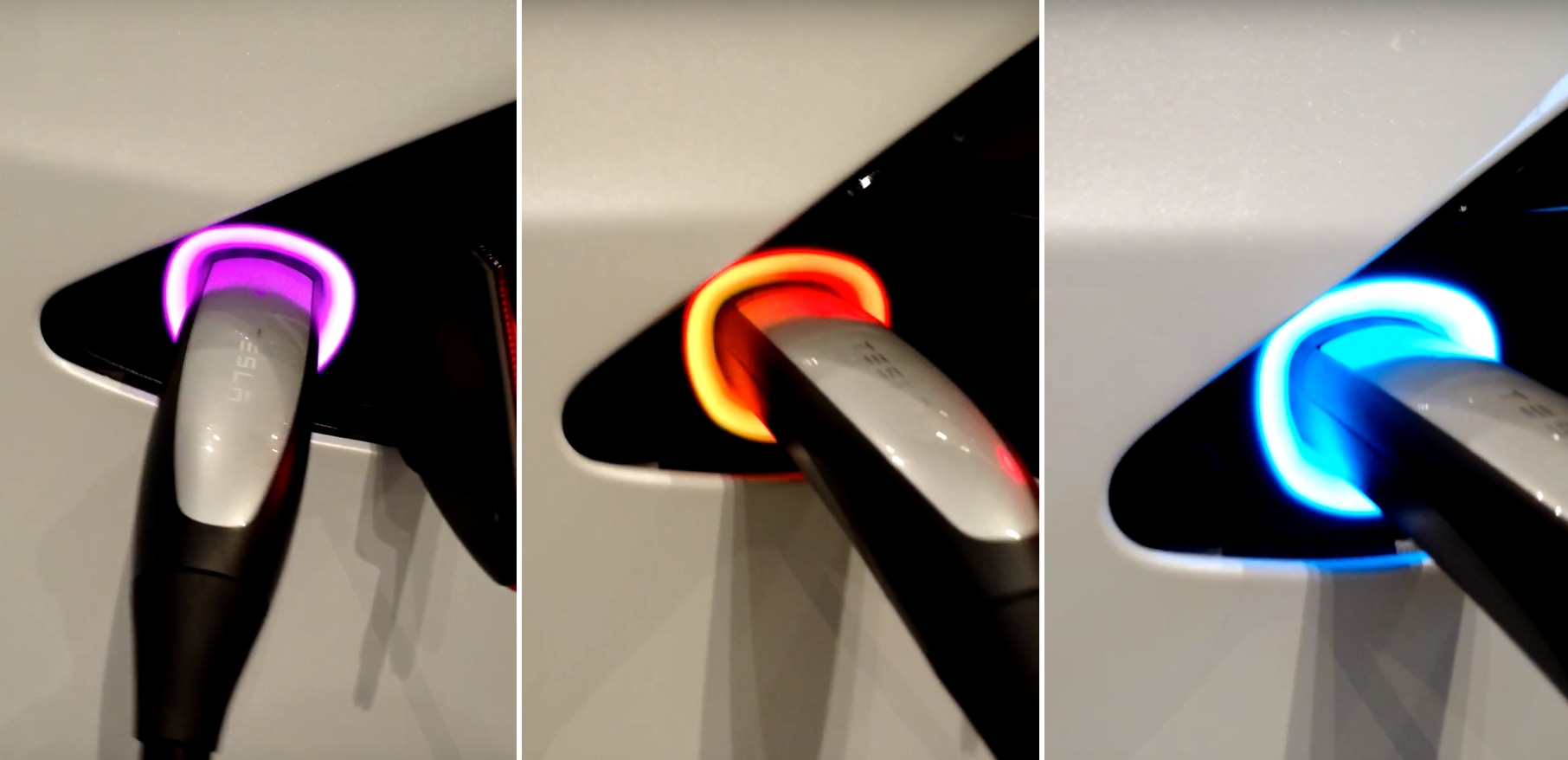 Once activated, the charge port light will cycle through all of the colors of the rainbow for several seconds before going back to the standard color.
This easter egg also works on the Model 3 and Model Y, although it is less impressive as only the "T" will cycle through various colors instead of the whole chargeport ring.
Writers Wanted
We're looking for a freelance writer who loves Tesla as much as we do. If that's you, we'd love to hear from you! Find out more.