This easter egg is exclusive to the Model X. It will create a holiday light show using its headlights, fog lights, turn signals and doors.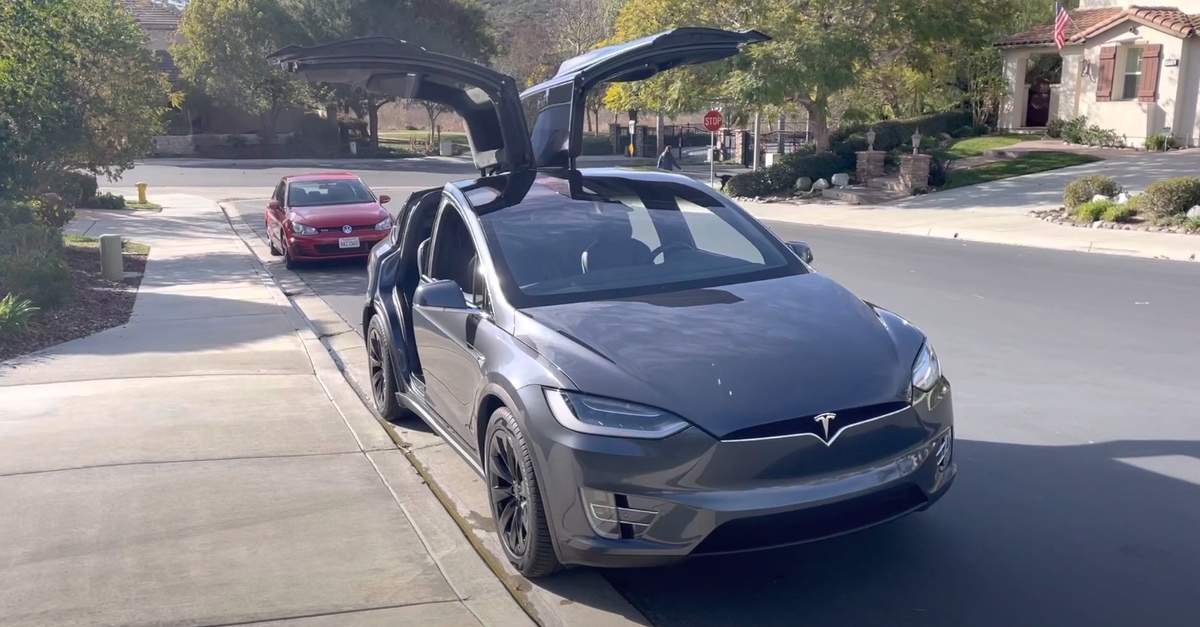 It's likely the most entertaining Tesla easter egg.
Upon activation, Wizards in Winter by the Trans-Siberian Orchestra will play and portions of the vehicle, including the front doors and the falcon wing back doors will open and close in time with the music, without assistance.
The side view mirrors will also open and retract in time with the music.
How to Activate
You can activate this easter egg by tapping the Apps icon, the icon that looks like a box with an up arrow, and selecting Toy Box. After opening the Toy Box, you can scroll down to Santa Mode and turn it on.
To activate this easter egg you'll need to go Car Controls then tap on Software. Once there, you'll want to tap and hold on the model name of your vehicle, where it says Model X for five seconds.
You'll see a small ripple after the five seconds letting you know you can remove your finger.
Once you remove your finger you'll see a text box appear for entering text.
The text box says "Please enter access code." This text box is mainly used by service centers and showrooms for things like service mode and showroom mode, but does also allow access to certain easter eggs.
You'll want to enter "holiday" or "ModelXmas" and press "OK". You'll then see a message that says, "The show will begin after you exit the car, close all doors and press the lock button on the key.
The show requires 6 feet of space above and around the vehicle.