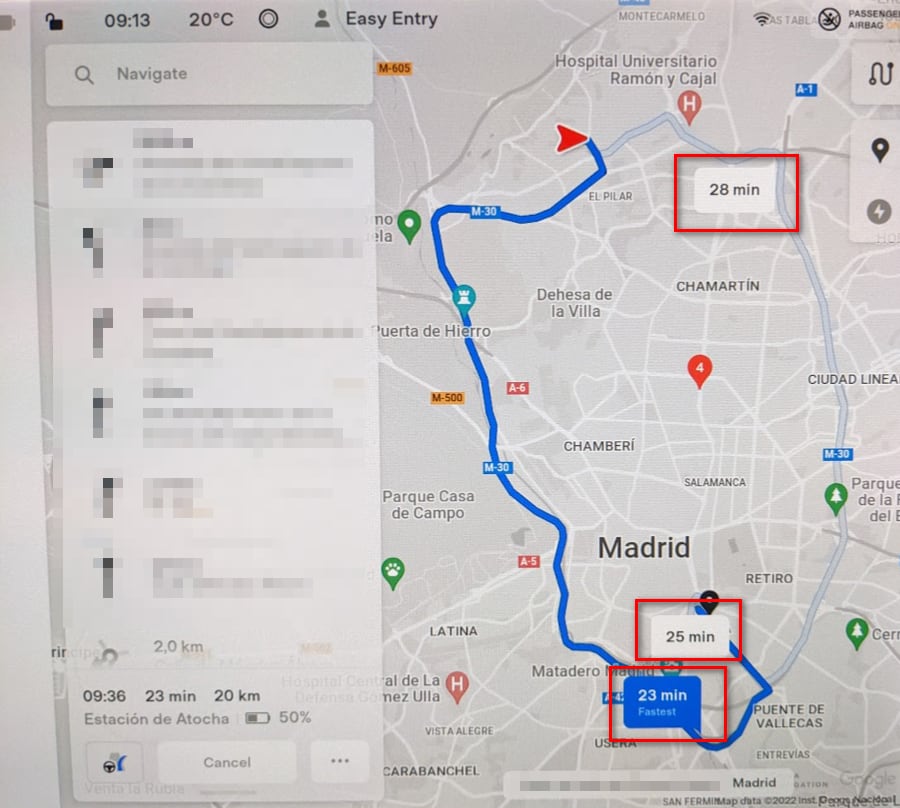 When @greentheonly "peeks" into Tesla firmware, we pay attention. The well-known Tesla hacker has alerted us to changes for years. While sometimes he provides deep analysis of what he finds, other times it can be as simple as a few words that cause the Tesla community to go down the rabbit hole. The latest revelations found in the 2023.38 software update, reveal some enticing upcoming enhancements.
Supercharger Congestion Fees
Tesla cleverly addresses Supercharger availability concerns by bringing congestion fees for those charging beyond 80% at busy stations. This is a way to optimize station usage and a countermeasure against users extending their charge to dodge idle fees. With this change, Tesla promotes efficient Supercharger use, ensuring more users can access them when needed.
Object-on-Road Detection & Communication
Tesla's vision system is set to redefine real-time road awareness. Taking a leaf out of Waze's playbook but enhancing it significantly, Tesla will employ its cars as the sensors to feed the rest of the fleet in the area. When a Tesla detects an obstacle or hazard, other Teslas will promptly display the hazard on the map. This leap in connectivity leapfrogs apps like Waze which requires users to input road construction or hazards manually through the app.
Such a feature synergizes with the recent Emergency Safety Solutions, Inc. partnership. This company developed the recently enhanced hazard light pattern system on Tesla models. But it also has the Hazard Enhanced Location Protocol (HELP) software. It is primed to send digital signals to pre-warn drivers of looming hazards.
Every seven minutes, a disabled vehicle is involved in a crash on American roads. An alarming 15,000 injuries or fatalities annually. Given the startling statistics around crashes involving stationary vehicles, Tesla's adoption of HELP is a monumental stride towards safer roads.
Dynamic Alternate Route Suggestions
An upcoming software update will dynamically offer alternate route suggestions. Building on last year's introduction of an alternate route feature, Tesla drivers will be kept consistently informed about potential route changes, reminiscent of the dynamic route updates offered by Google Maps.
Autodial Emergency Services
Safety remains paramount for Tesla. According to Green's findings, Tesla is also looking to introduce an option to autodial 911 if an airbag deploys. In places where e-call isn't mandated, the system can tap into a connected phone via Bluetooth, ensuring that help is always a button away, irrespective of the region.
Release Date
While these features were found in decompiled code in the 2023.38 update, they are still a work in progress and need further development before they're made available. While it's possible that Tesla is already testing some of the features internally, it's also possible that they'll scrap one or more of these features.
Thanks to Green's casual peek behind the curtain, many of us will be anxiously awaiting Tesla's next update and upcoming holiday release.