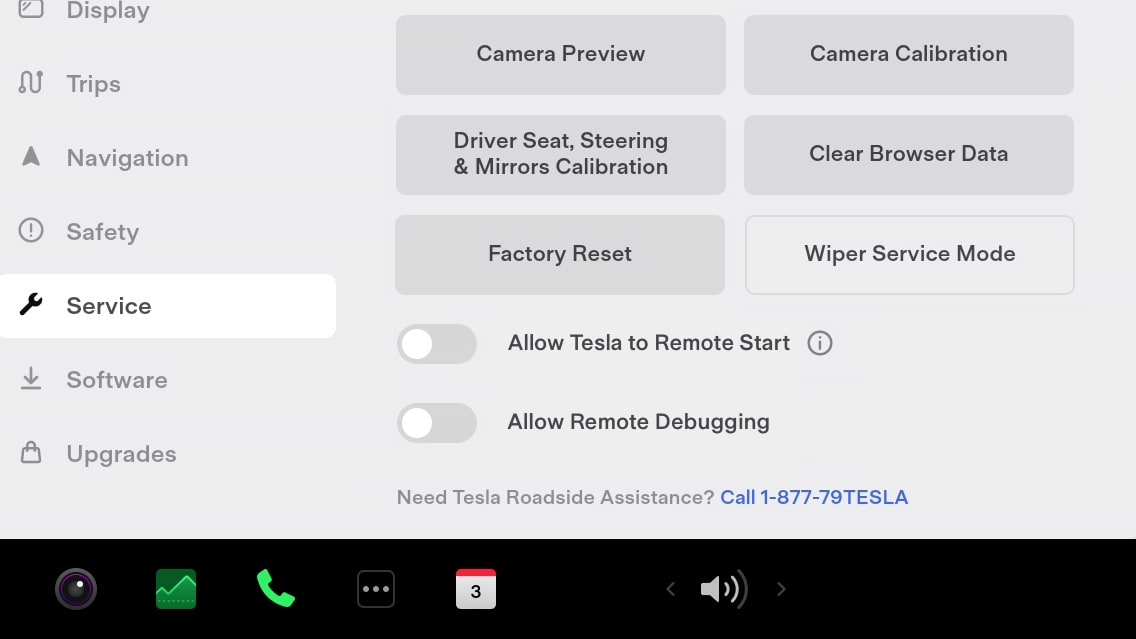 In Tesla software update 2023.38.6 Tesla is quietly adding two new options that gives owners better control over their privacy. In this update, Tesla is adding the ability to disable remote commands and the option to turn off remote debugging.
The move improves privacy and allows Tesla owners to gain greater control over who can access their vehicles and when.
Limit Remote Commands
Last week, we reported that a user was seeing a new option in FSD Beta 11.4.7.3 that allowed him to disable remote commands. This change allowed him to prevent Tesla from executing commands remotely, such as unlocking or starting the vehicle.
The change appears to have been added through a server-side configuration update, although most users with FSD Beta 11.4.7.3 still lack the new option.
Although giving Tesla the ability to execute commands remotely can be beneficial, such as if you're locked out of your vehicle, this new option gives more privacy conscious owners the ability to limit Tesla's access to their vehicle.
This new option is now also a part of Tesla's latest update, version 2023.38.6. However, it's important to note that this new option only limits Tesla's access to execute commands, and not any other third-parties that may have access to the vehicle through their own services.
Disable Remote Debugging
Owners are now noticing that Tesla has added another privacy-focused option in the 2023.38 update. In this update owners now have access to disable or enable remote debugging of their vehicle. Although it's not completely clear what Tesla considers "debugging," it seems that this new option will limit Tesla's ability to connect to the vehicle remotely to run specific commands or look at vehicle logs.
Privacy Comes First
Both of these new privacy options are enabled by default, but they can be changed by navigating to Controls > Service and looking for the new 'Allow Tesla to Remote Start' and 'Allow Remote Debugging' options at the bottom.
While these new options increase Tesla's transparency and privacy, they can limit Tesla's ability to help owners in certain situations. In most cases, the owners will have access to their vehicle and the ability to temporarily enable these options if they need Tesla's help to start their vehicle or help debug any potential issues.
Tesla vehicles are some of the most advanced vehicles on the market in terms of software and connectivity and this is an important step towards achieving a healthy balance between ensuring customer trust and maintaining the necessary access to deliver the exceptional and cutting-edge experience for which the brand is known.