Model S
Model 3
Model X
Model Y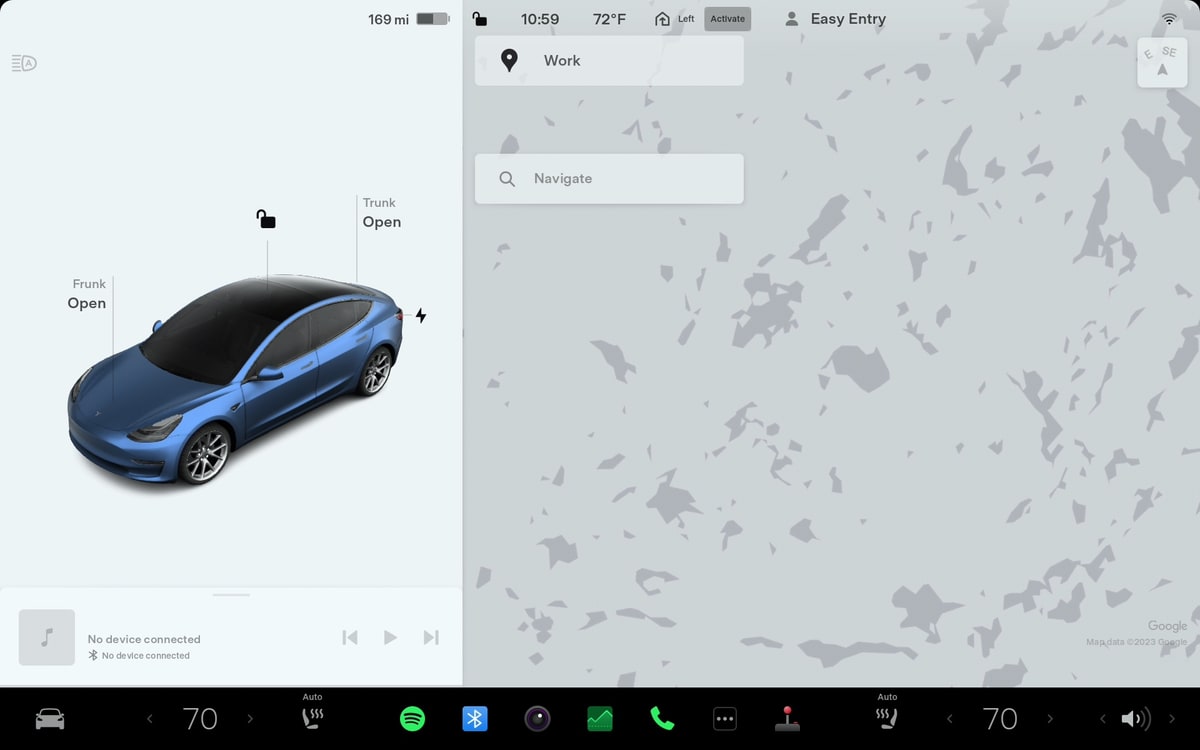 There are many shortcuts and swipes gestures in your Tesla to make common tasks a little more painless and quicker to execute. These are especially useful if you're driving and you want to minimize the time your eyes are off the road.
In order for this to work you will need to have Home or Work addresses saved. Once those are saved you can easily have the navigation direct you open by simply swiping down (or to the side) on the "Navigate" button.
Even better, if you're home, the Tesla will navigate you to work, and if you're at work it will navigate you home. This is one of the most useful and often used shortcuts in your Tesla.