There are some people who think they're smarter than the people who write the software for their Tesla. They even think they're more alert than their car's computer. Think again. The statistics show that you have about half as much chance of getting into an accident if you're in Autopilot than if you aren't using that feature of your Tesla.
Nobody can pay attention to every nearby car all the time. Nobody can even pay attention to what's right in front of them all the time. People are human. Cars aren't. Cars don't get distracted by billboards, Maseratis, or accidents on the other side of a divided highway. Cars don't text and drive or phone and drive. People get distracted by those things.
In an effort to prevent Teslas from getting in accidents that are the fault of the Tesla driver, Elon Musk has made autopilot a standard feature. You can use it on any road with clearly painted lines. It won't make turns for you even when you have the GPS turned on and giving you directions, but it will be watching out for all the other cars nearby. Of course, that works only when you have autopilot turned on by clicking the gear shift lever down twice in a row. If you're on a road without clearly pained lines, it won't work, and it will give you an unpleasant sound if you try to use it on a local road without lines.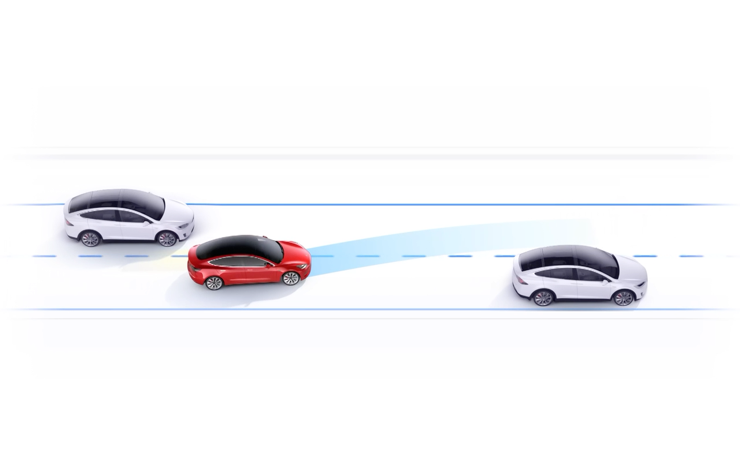 Lane Changing
On roads with lines, you can use Autopilot as long as you understand its limitations. Use it to change lanes by putting on the turn signal. The car will change lanes for you when it decides that it's safe to change lanes. Here are the limitations for this. Autopilot won't speed up past the limit you've set in order to change lanes. If there's a spot in the next lane that you have to speed up for, you need to do that yourself. Sometimes, Autopilot will start to change lanes, but then it will bring you back to your current lane for no apparent reason. That sort of behavior will probably decrease with further software updates.
Uncommanded Actions
Regardless of what Elon Musk says, there are some uncommanded actions that the car makes in Autopilot, and the driver needs to be aware that they might happen. I use Autopilot nearly all the time. After all, that's why I bought the Tesla instead of one of the less expensive electric cars. So what I'm about to say comes from personal experience,
Phantom braking happens every so often. So far, I haven't been able to figure out what sets it off, but it happens at times. Make sure your car didn't brake for a valid reason. If there's no danger ahead, just press lightly on the gas pedal until the car stabilizes.
Uncommanded acceleration does happen at times. There's one place near my house where I get uncommanded acceleration nearly every time I pass that way. Just press lightly on the brake, and the problem goes away.
Sharp Turns in the Road
Remember I said that Autopilot won't make turns for you even when the GPS is telling you to make a turn and you put your turn signal on? Well, it also won't follow a curve if it's a very sharp curve. There are some sharp curves near my house where I need to take back control every single time I go on those roads or else my Tesla would hit the guard rail. So if you want to use Autopilot on local roads, you need to be aware of this issue and take control.
Autopilot quits driving
Any time you need to take control of your car, Autopilot quits driving. There will be a two-note sound that you'll learn to recognize that tells you that you're the only person driving. Sometimes, that happens even when you didn't take control. The car may have just lost awareness of the road. Always be aware of that sound because if you ignore it, you may not realize that you're the one driving until it's too late.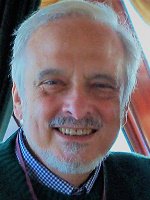 Henry Farkas is a retired country doctor. He bought his Tesla Model 3 in the middle of the pandemic.