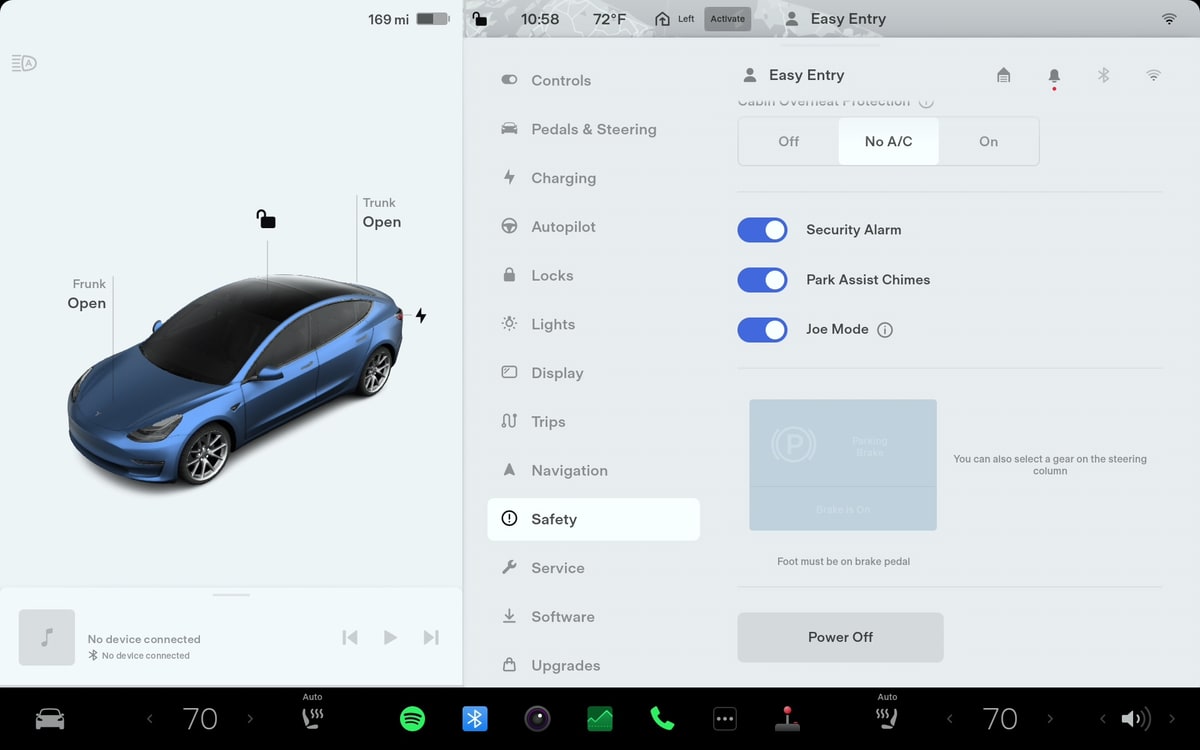 We have all been accustomed to turning cars on and turning them off when we're done driving. However, with Tesla there is no need to turn off your car in the traditional sense. There is no engine to start or stop.
If you have access to put the car into drive, by having an authenticated phone, a key card or key fob, then power is supplied to the electric motor and you can start driving. If you ask someone who has had a Tesla for a while, you may find that they sometimes get so used to not having to turn a car off that they'll leave gasoline powered cars running after leaving the vehicle.
Even though Teslas do not need to be turned off, there are HVAC and electric systems that turn on and off, but the car controls these systems automatically. The systems come on if a door is opened or if there is someone in the car.
Under normal operations, all you have to do is put your car into Park and close the door behind you. The car will turn off the screen and HVAC system immediately if there is no one in the car. The rest of the systems will power down after 15 minutes of inactivity.
Force a Tesla to Turn Off
However, if you'd like to turn off all systems to preserve battery life, restart the car's computer or for emergency reasons, you can do so by tapping on the Car icon on the lower-left of the touchscreen, then going to Safety & Security. There you'll see an option to "Power Off," which will force all systems to power down. Whenever you'd like the car to turn back on, you can simply open a door or tap the brake pedal. There are also other ways to restart your car.
Be sure to check out our How To section and Tesla Tips for more information about Tesla.