Model S
Model 3
Model X
Model Y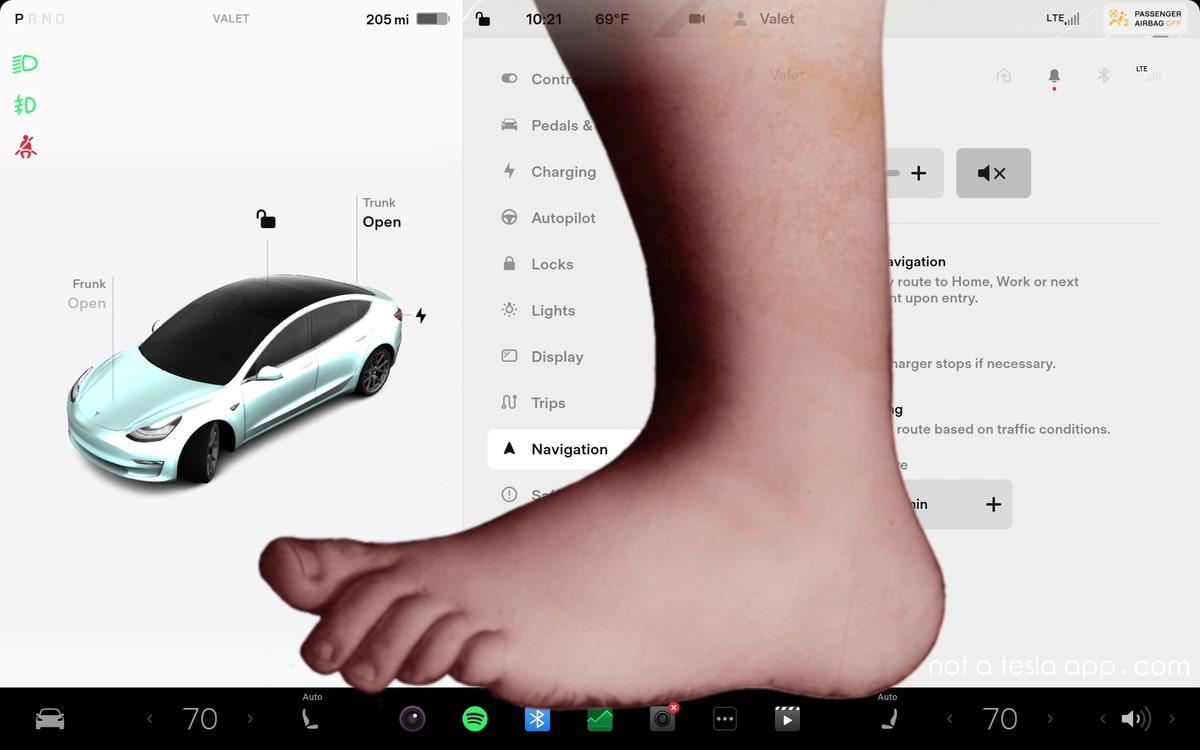 The Foot of Cupid will immediately drop down the length of the screen, pushing the "About your Tesla" menu out of the way in the process. The Foot of Cupid is a trademarked recurring gag in the Monty Python series, Monty Python's Flying Circus. The foot is accompanied by the sound of flatulence. The foot will disappear and upon opening Theater Mode,[41] a new Monty Python option will appear. This option is essentially the same as YouTube except that it opens directly to the Monty Python channel.
This easter egg works on the Models S, 3, X, and Y
To activate this easter egg: The name of each Tesla vehicle appears at the top right corner of the "About your Tesla" menu, which can be accessed by tapping the Tesla "T" at the top right of the touchscreen display. Tapping the car name gives a text box which says "Name Your Vehicle" with a text entry field below and button options "Cancel" and "Save" below that. Entering either "Patsy", "Rabbit of Caerbannog", "Mr. Creosote" (with or without the period), "Biggus Dickus" or "Unladen Swallow" and pressing "Save" will activate the Monty Python easter egg.