Model S
Model 3
Model X
Model Y
To activate this easter egg the vehicle needs to be at exactly 121 miles (or 121 km) of range. Then simply touch the battery icon inside the Tesla mobile app to launch the Easter egg.
All aspects of this easter egg occur within the mobile app.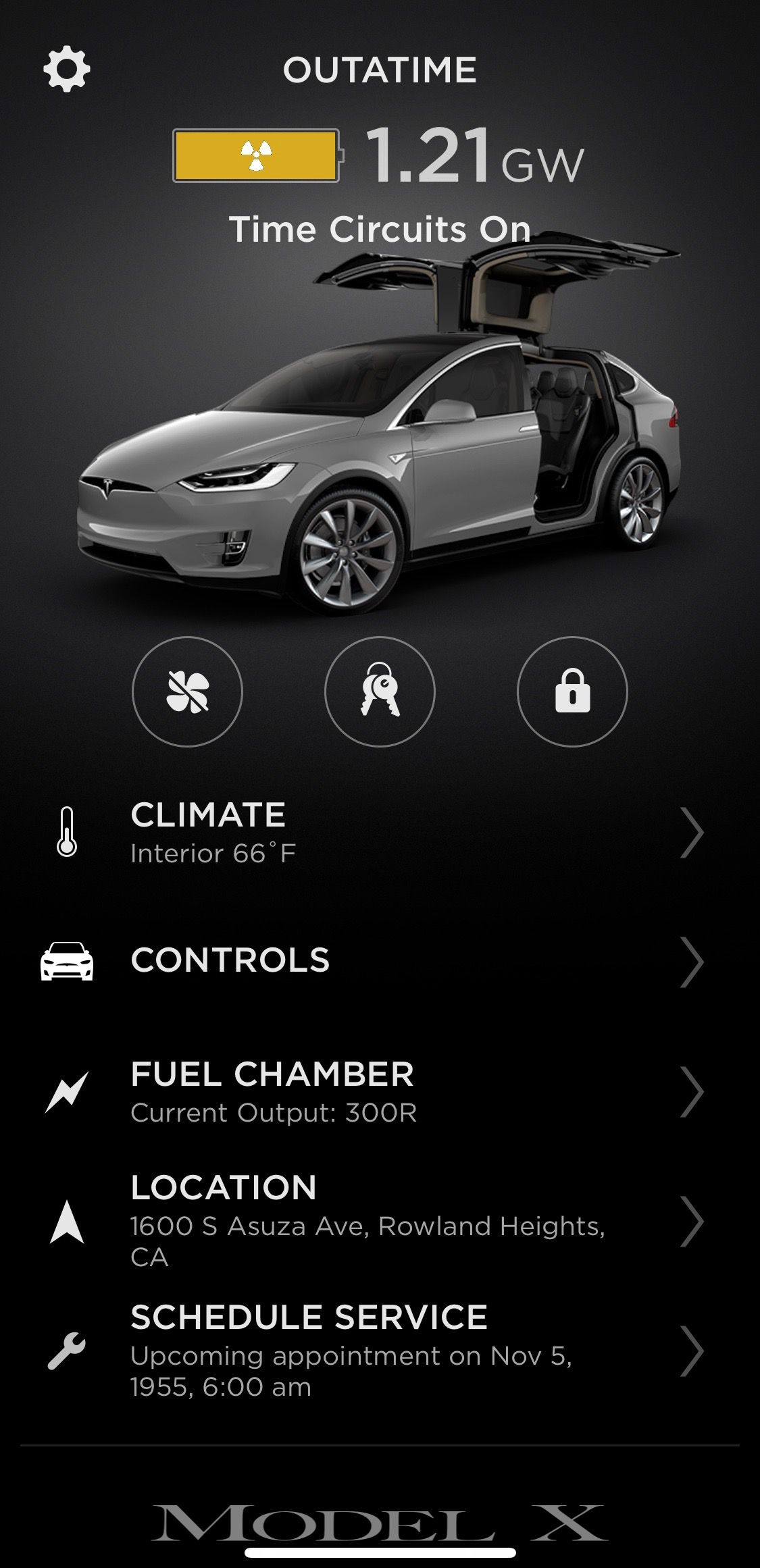 After activating the easter egg, the first thing you'll see is an alert that displays "Time Circuits Off" and "Be sure to reset your clock to account for temporal displacement".
There are a ton of little tidbits in this easter egg that tie it back to the blockbuster movie. Some of them include:
The name of the vehicle changes to "OUTATIME", referencing the license plate of the DeLorean in the movie.
"Charging scheduled" changes to "Time Circuits On".
"121 miles" changes to "1.21 GW," referencing the amount of energy required to travel back through time.
The "Charging" tab changes to "Fuel Chamber".
Below the now "Fuel Chamber" tab reads as "Current Output: 300R" which may refer to the number of Back to the Future replica cars being made per year by the DeLorean Motor Company.
The vehicle location display changes to "1600 S Azusa Ave Rowland Heights", one of the movie filming locations.
A service appointment appears to be scheduled for November 5, 1955, which is the date that Marty travels back to in the first Back to the Future movie.

Update: This easter egg is no longer active in version 4.0 of Tesla's new app.