Sometimes we just want to fill the outdoors with music. But it turns out that leaving music playing after exiting your Tesla isn't straight forward.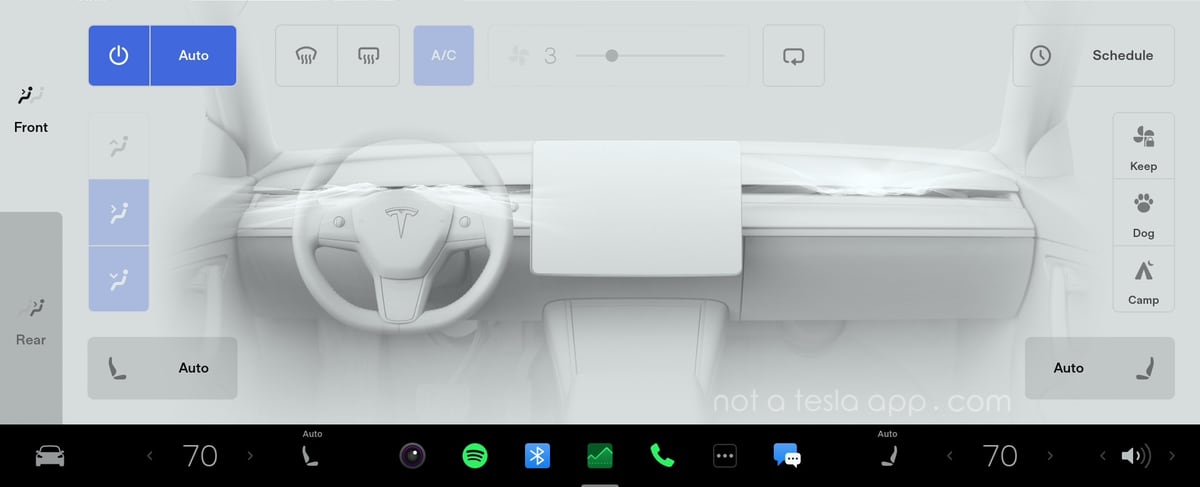 Under normal conditions, once you close the doors and exit the car, the music turns off. However, there are certain situations when you'd like the music to keep playing. Maybe you're enjoying some time outdoors with your Tesla nearby and want some entertainment, or maybe you're washing your car in the driveway.
There are a few ways to do this, but it turns out that the absolute easiest is to put your car into Camp mode (More details on Camp Mode). Simply tap the HVAC icon and choosing 'Camp' on the right.
This will do a few things. It will keep the USB ports powered on, keep your music playing, and keep the HVAC system on.
If you'd like to not have the HVAC AC or heater on, you can set it to a low temperature, like 60 and turn off the AC.
This will prevent the AC or heater from kicking on. Now you can go back to enjoying Rick Astley, I mean your music.