The user interface of Tesla vehicles includes an "About Your Tesla" menu which is accessed by tapping on the Tesla "T" icon at the top left of the display. Once the "About Your Tesla" menu is shown, pressing and holding the "3" of "Model 3" for about 10 seconds would bring up a picture of the Tesla development team that had worked on the Model 3.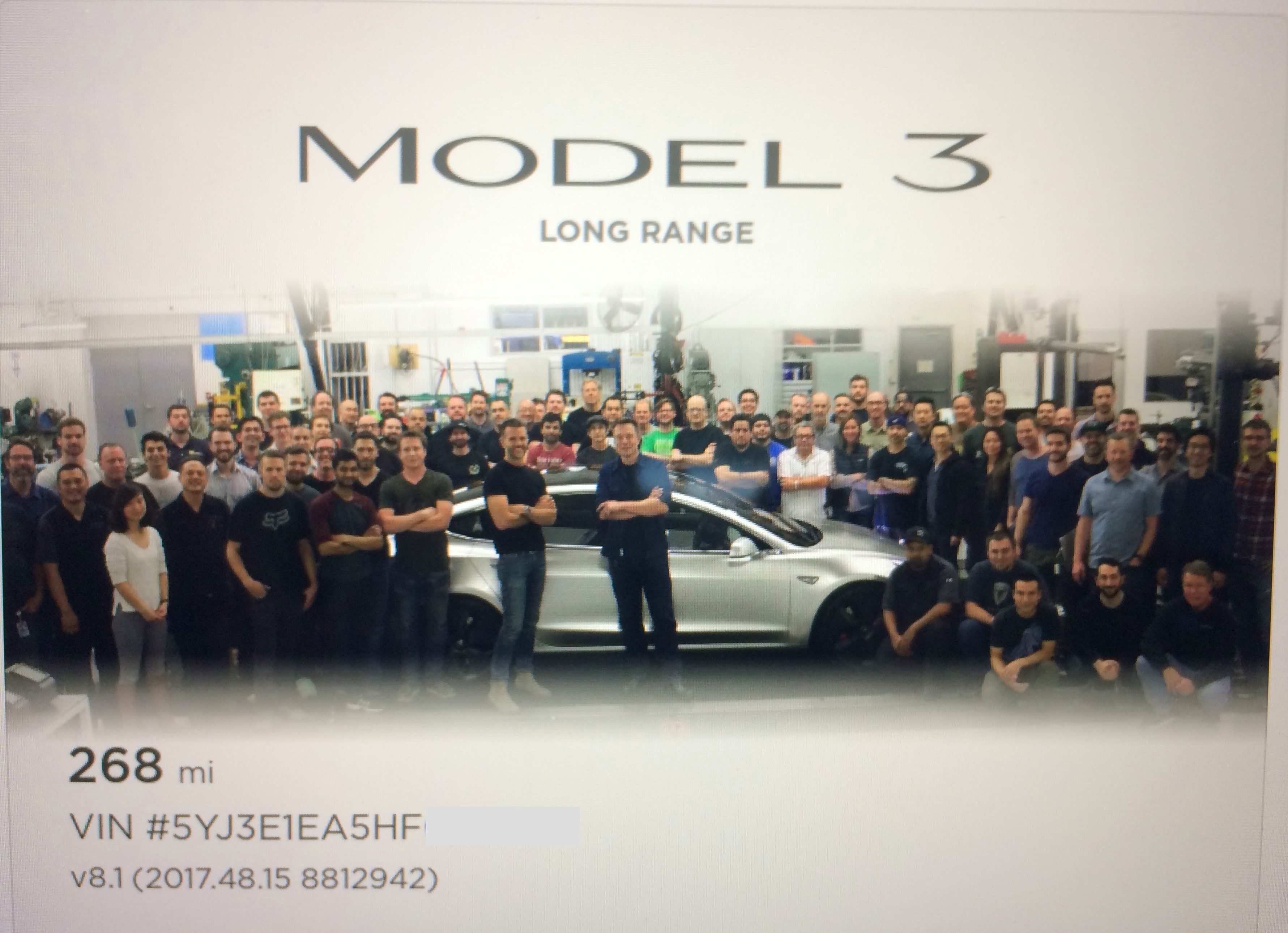 After some time, the Tesla team picture was removed by over the air software update. Instead, pressing the "3" for 10 seconds would cause the Model 3 depiction in the "About Your Tesla" menu to zoom away and be replaced by a black line silhouette of the Model 3. Neither the team photo nor the silhouette can be accessed currently.
This easter egg works on the Model 3
Ordering a New Tesla?
Consider using our referral code to help support our site and get credits toward Tesla Merch.