The Model S image will zoom away and be replaced with a picture of the development team for the vehicle.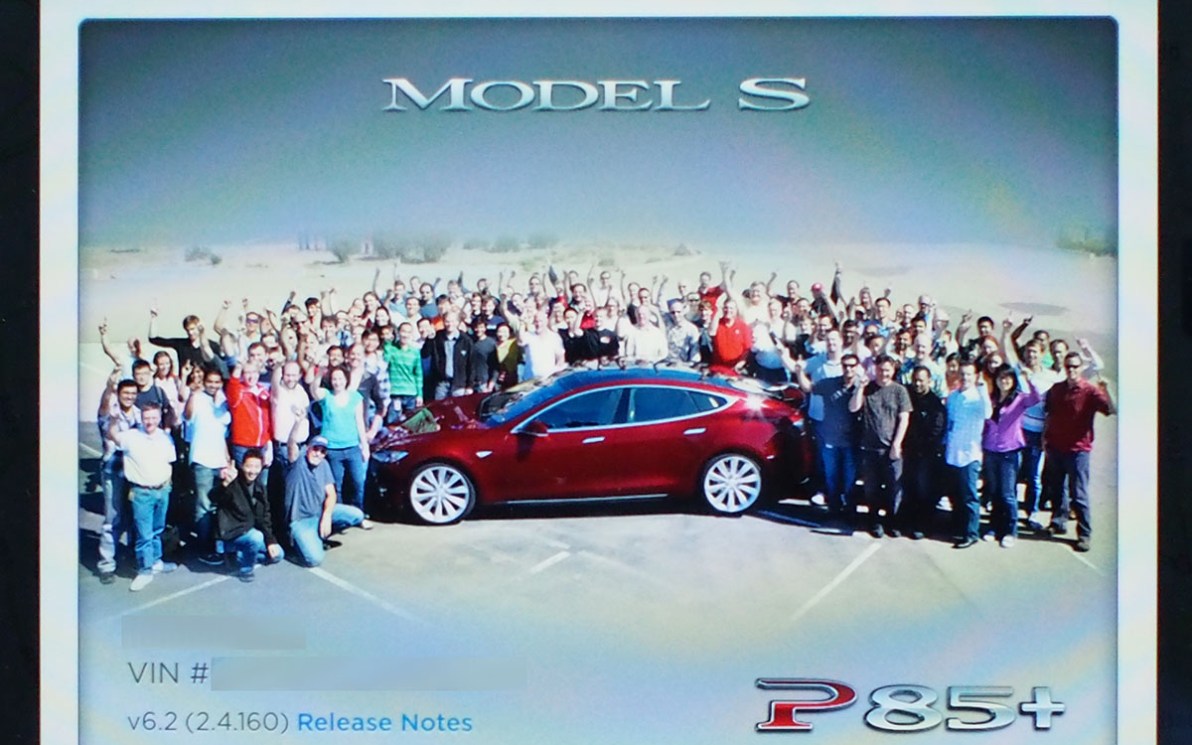 To activate this easter egg: The "About your Tesla" menu can be accessed by tapping the Tesla "T" at the top of the touchscreen display. Tap and hold the bottom right corner of the "About your Tesla" menu (model designation number).
The team photo cannot be accessed after a 2020 update.
Ordering a New Tesla?
Consider using our referral code to help support our site and get credits toward Tesla Merch.