Model S
Model 3
Model X
Model Y
We may all be familiar with the need to reset our PCs or phones. They may freeze or just not operate properly sometimes.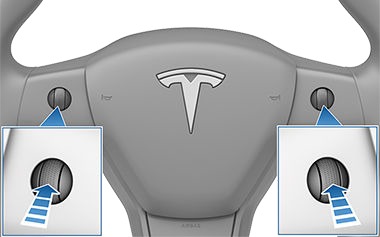 Since Tesla is heavily software based, the same need may arise. The Tesla manual lists 3 different ways of reseting or rebooting your car.
Reset Your Display
Most issues that you encounter with your Tesla can be fixed with a simple reboot. It works the same whether you have a Model 3, Model Y, Model S or Model X.
This will fix issues such as music not playing, the display being frozen and countless others. It's simple and quick to do and can even be done while driving, so it should be your first attempt of fixing any issues.
This reboot will only restart the infotainment center, it will not restart any components that are critical while driving. The one thing to keep in mind is that the display will turn off and need a few minutes to restart, so during that time you will not be able to see your speed, hear turn signals or other things that depend on the screen or sound system of the car.
To restart your display, hold down on both scroll wheels on the steering wheel until the display turns off.
The unit will restart and you'll soon see the Tesla T logo appear, followed by the screens coming back on.
The restart process should take no longer than 2-3 minutes.
Full Restart of Tesla Systems
For this type of reboot you'll need to be parked as it will restart various vehicle systems.
Use touchscreen and go to Controls > Safety & Security then tap the Power Off button.
The vehicle will start to reboot various systems. You'll want to wait for at least 2 minutes without interacting with the vehicle. Do not open door, touch the brake pedal or touch the screen. Doing so may prevent all systems from restarting.
After 2 minutes, press the brake or open the door to wake the vehicle.
You can view all of our Tesla Tips in our Tips section.