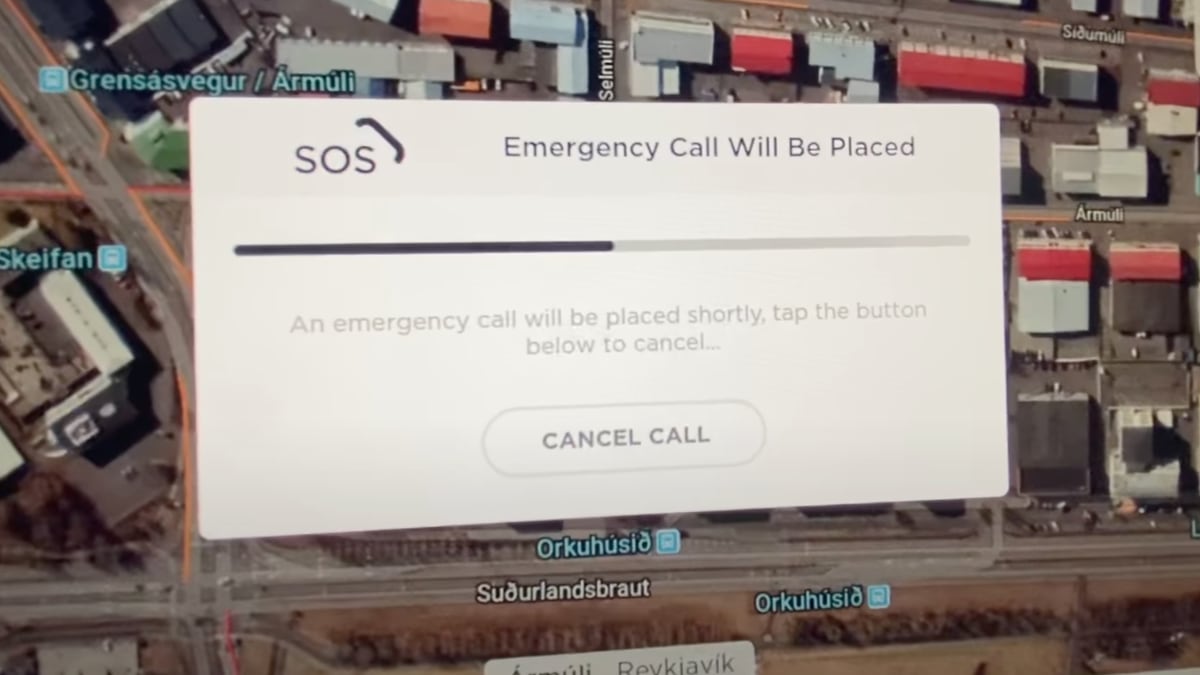 Dear Business Magnet Elon,
Like Tesla, safety is of the utmost importance for me when it comes to selecting a vehicle. Owning a Tesla has been a dream of mine since the Model 3 was announced in 2016. As you and the company made wide improvements to the vehicle and their safety, I "bit the bullet" and leased a Model 3 in January 2021.
Last month, Apple announced its new flagship lineup of devices. The most notable feature is emergency calling if a car crash is detected. The device will notify emergency services and contacts once activated, but Tesla doesn't have such a feature available in the U.S.
It's well documented across various social media accounts that Tesla owners love their vehicles. They drive them over long distances (and some people [like myself] look for reasons to drive long distances). While Tesla's active safety features constantly remain on and are always improving, it would be a welcomed feature for Tesla to add emergency calling once airbags are activated in the event of a car accident.
I feel strongly that this would greatly improve Tesla's vehicle safety, as emergency services would likely be able to get to the scene much quicker with the car's location data and immediate SOS response after airbags are discharged.
There's a lot of data Tesla could share with emergency services that could aid in an accident, such as the speed of the vehicle on impact, whether airbags were deployed, footage of the crash, vehicle location, number of occupants in the vehicle and possibly other information related to the battery to assess the risk of fire, etc.
I trust that my Model 3's active safety features and structure will spare me and my passengers from any serious harm. However, in the event of getting in an accident that doesn't allow me to call for help, I would appreciate the vehicle automatically doing this in an effort to get emergency services on scene as quickly as possible.
It's important to note that vehicles in Europe already have an eCall feature that lets a vehicle occupant place an emergency call with the tap of a button. Some vehicle information such as GPS coordinates and VIN are also transmitted to emergency services.
In addition, the vehicle will also place an automated call if the vehicle is involved in a crash. However, this feature is limited to vehicles in the European Union and is not available in North America and many other regions.
How Tesla's eCall Feature Works
In May of this year, I did a cross-country road trip from Los Angeles to Minnesota and back. The trip was around 6,000 miles in total. I went through multiple terrains and plenty of spots where cell service was questionable and I wasn't at all familiar with the area. Had my vehicle been equipped with an "eCall" feature like the UK, I would've had an additional sense of security and safety during my trip.
I assume I'm speaking for the greater Tesla community, when I say I commend you and Tesla on everything you've done to build and manufacture the safest vehicles on the road. And I feel the Tesla community would strongly benefit from an SOS/eCall feature in their vehicles in North America, much like the one that is already available in Europe.