By Gabe Rodriguez Morrison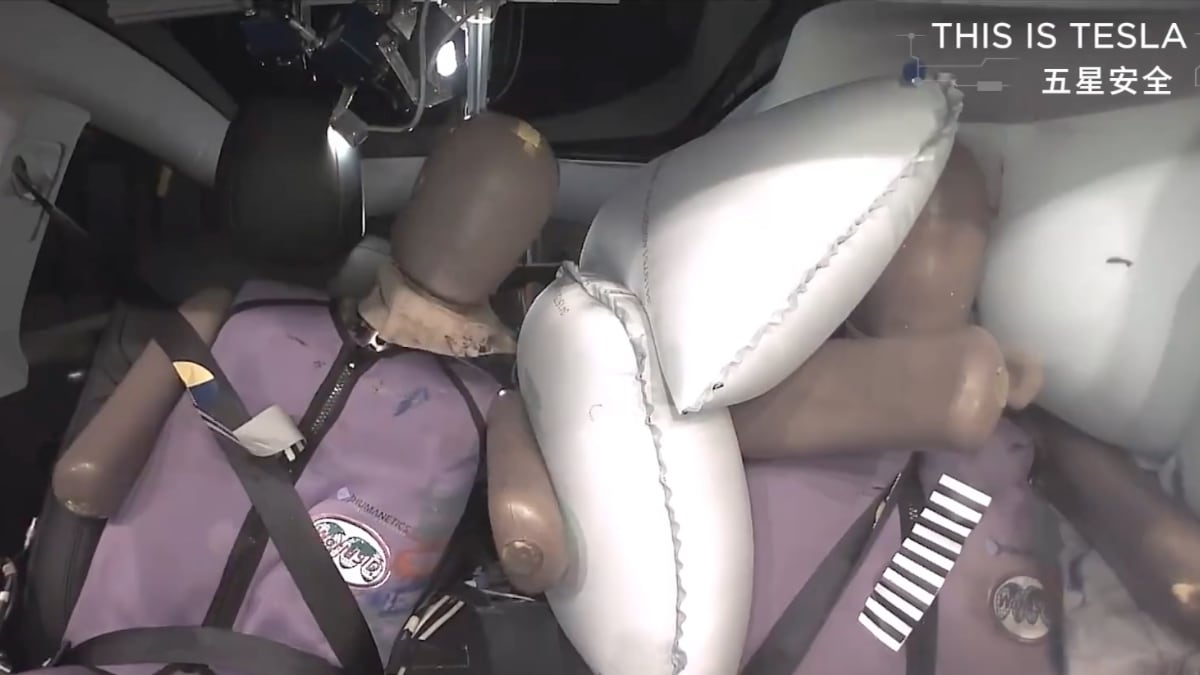 The Model Y is one of the safest production vehicles because Tesla is constantly taking steps to further its outstanding safety ratings.
The latest safety improvement comes from Tesla China where Gigafactory Shanghai has started rolling out Model Ys with an additional airbag.
The new airbag optimizes the all-around safety of the Model Y and can help prevent front passengers from colliding with each other. With the new update in place, Giga Shanghai-produced Model Y's now come standard with an extra far-side airbag.
Tesla officially announced the addition of the new airbag on China-made Model Ys on Weibo. The translation reads:
"Design with safety first! Tesla China's intelligently-made Model Y has been equipped with "remote airbags" as standard equipment to protect your travel safety in an all-around way. #Tesla uses intelligent safety to protect every consumer, and the safety gene is always the same #ThisisTesla
The additional side airbag is mounted on the inside of the driver's seat. When deployed, the airbag can significantly reduce contact injuries between front occupants during a side crash. According to the Euro NCAP, about 25% of crash injuries in traffic accidents result from side crashes.
This update could make a substantial difference during side impact crashes, whereby occupants usually get thrown into each other.
The addition of the new airbag in Made in China (MiC) Model Ys is likely one of many recent upgrades to the Model Y production line in Gigafactory Shanghai. Based on this, we could soon see an extra far-side airbag added to the made in China Model 3, whose production lines in Giga Shanghai were also recently upgraded.
We could also see this upgrade come to other Gigafactories globally in the near future. As we've seen with other Tesla features, Tesla will often add a feature in one factory and will then update other factories when possible.
Watch Tesla China's video on the Model Y's far-side airbag in the video below.