If you have a car seat installed in the back of your Tesla you have likely been nagged by the car to fasten the seat belt in the back. Even without an infant or toddler in the car seat the warning will likely be triggered due to the weight of the car seat itself.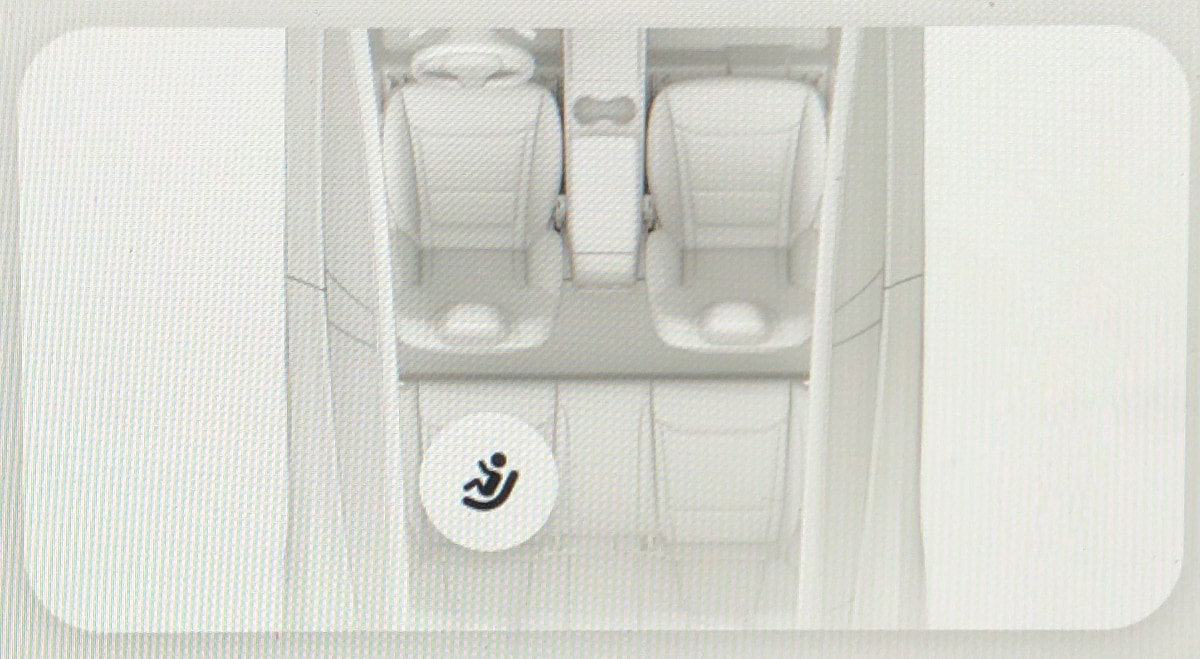 You can easily disable this warning (in the US only unfortunately) by simply tapping on the round seat belt warning on the screen. The seat belt warning indicator will change into a child seat letting you know it has been activated.
A child booster seat can also trigger this warning even without the child in it, but you obviously won't want to enable this feature for that child since you would want to be warned if he/she isn't buckled.