By Gabe Rodriguez Morrison
When Tesla revealed the "Smart Summon" feature in September of 2019, the potential for automated parking was engineered into existence. Smart Summon is a Full Self-Driving feature that allows owners to bring their car to them using the mobile app. The feature is useful in helping owners safely summon their vehicle from tight spaces, especially narrow parking spots. While Tesla owners have had mixed reviews of Smart Summon, the convenience of this feature became abundantly clear in a viral 2020 video that shows a Tesla Model Y exiting a flooded parking spot with ease.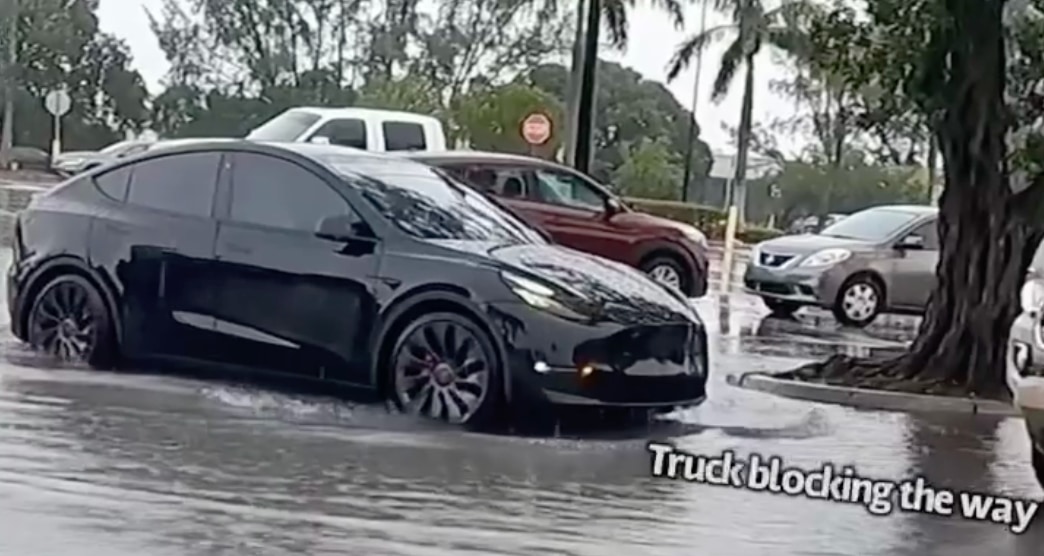 This video proved the practicality of the Smart Summon feature, which allowed the user to retrieve their Model Y in a sticky situation where access was obstructed by unforeseen weather conditions. Although Tesla's current Smart Summon feature is a step in the right direction for fully automated parking, Tesla owners are more enthusiastic about Reverse Summon. Reverse Summon would allow an owner to get out of their vehicle at the entrance to a building and have the vehicle automatically find a parking spot and park itself.
When asked about the feature in March of 2020, Elon Musk responded: "We need to finish work on Autopilot core foundation code & 3D labelling, then functionality will happen quickly. Not long now." A year later, Autopilot & 3D labelling have improved drastically but not much has been said about the new feature. New information from an unsubstantiated Reddit post reveals that we could see the Reverse Summon feature in an upcoming update very soon.
In the Reddit post, user u/110110 states that Tesla's "Reverse Summon" feature has supposedly been made available to engineers for testing, meaning it's getting closer to wide release. The insider also mentions that the feature would include parking options such as "closest to the door", "near cart returns", or "end of the parking lot". This makes Reverse Summon a much more dynamic feature than Smart Summon in that the user is able to pick how and where the vehicle is parked, based on their preference. Thus far, Tesla engineers' reviews of the feature have been "quite good". Based on this news, we could soon see reverse summon released as "Smart Park, or Self-Parking" later this year although the feature name and release date is yet to be officially confirmed.
While the Smart Summon feature is advantageous for retrieving a parked car, reverse summon could prove to be a more useful and practical use of the vehicle's full self-driving capabilities. This feature would enable the vehicle to find an appropriate parking spot for the owner which would effectively accomplish fully automated parking.