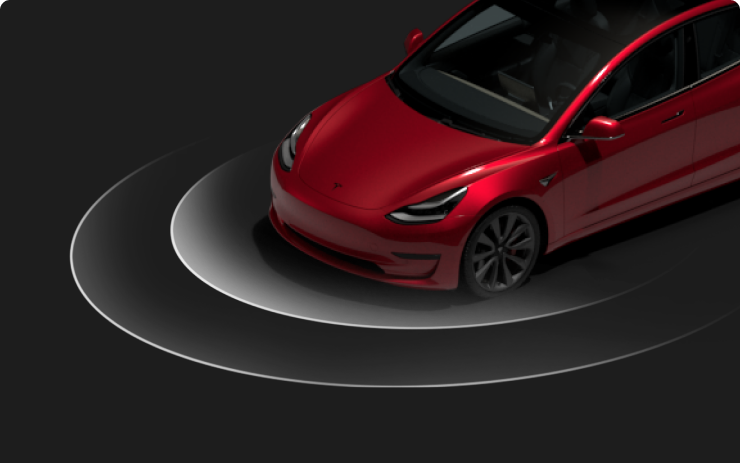 In the tech-driven landscape of the automobile industry, Tesla remains a key player, consistently introducing features that shape the future of mobility. This trend continues, as seen in the most recent update to the Tesla app, thanks to the in-depth analysis by @Tesla_App_iOS.
This Twitter account specializes in reviewing and interpreting updates from the Tesla app on the Apple AppStore. Its latest findings include references to promising features such as Boombox v2 and Self Park Standby Mode, providing clues to the possible roadmap of Tesla's development.
Boombox v2: Reinventing Tesla's Acoustic Signature
A nod to "MOBILE_APP_FEATURE_BOOMBOX_V2" within the decompiled code piques curiosity. It indicates that Tesla's unique Boombox feature, which allows drivers to personalize their vehicle's horn and driving sounds, may be in line for an upgrade. Furthermore, this hint within the app suggests that Tesla plans to allow users to control this feature directly from their mobile devices.
Self Park Standby Mode: Taking Autonomy to New Heights
Also among the uncovered codes is a reference to "Self Park Standby Mode." This term aligns with the previously hinted Park Seek feature, indicating a future where Tesla vehicles could drop passengers off at the door and then autonomously find a parking spot. This highly anticipated feature, expected to be activated through the app, will further enhance the autonomous capabilities of Tesla vehicles.
Tesla Stories: A New Frontier for Engagement?
Within the decompiled code, there were intriguing entries related to Tesla Stories. The details remain unclear, but the name hints at the possibility of a feature allowing owners to share their Tesla experiences or adventures. This could even evolve into a platform within the Tesla app for owners to connect and engage with each other.
Delving Deeper into the Code
Among the various updates unearthed in the decompiled code, several others stand out:
GUI_ENABLE_BLIND_SPOT_CAM
This suggests a future feature enabling owners to activate additional camera settings, such as blind spot cameras, directly from their mobile devices.
APP FSD SUSPEND STATE
This term suggests an app-based view into the Full Self-Driving suspension state, potentially offering users more information on their suspension status.
GUI_ADAPTIVE_RIDE_REQUEST and GUI_LANE_ASSIST_LEVEL: These intriguing entries hint at adaptive ride request capabilities and enhanced lane assist controls, potentially signaling further enhancements to Tesla's user interface and autonomous driving features.
MCU_BOARD_NAME and FEATURE_EGG_WOT_ENABLED
Although these terms remain cryptic, they hint at hidden features ("Easter Eggs") and possible hardware updates, reinforcing Tesla's reputation for continual innovation.
With each app update, Tesla showcases its focus on advancing the automotive user experience. The anticipated upgrades, such as Boombox v2 and Self Park Standby Mode, speak to this commitment. However, the transition from code reference to implemented feature often involves future development, QA, and refinement. Therefore, it remains to be seen how these potential updates will translate into the day-to-day use of Tesla vehicles.