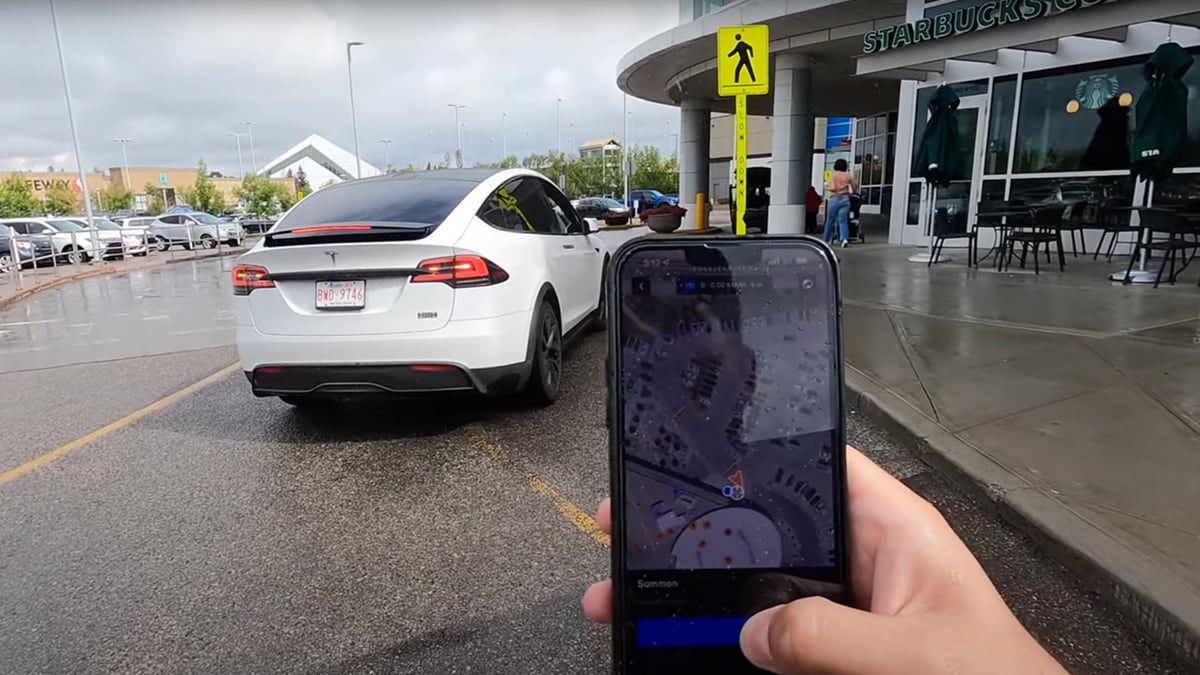 Tesla's Smart Summon is nearing a significant upgrade. According to Elon Musk, Actually Smart Summon, yes, with the acronym ASS, is nearing completion. The CEO was asked if Full Self Driving (FSD) Version 11 would include the feature; Musk tweeted: Going without saying that we all want ASS (Actually Smart Summon) ASAP!!
Enhancing Smart Summon
He's right. ASS would change how many Tesla owners interact with their vehicles daily and move the brand further ahead of the competition. ASS would be an enhanced version of the Smart Summon that is currently available. By pressing the Summon button on the Tesla app, the vehicle will use the smartphone's GPS coordinates to find its driver. This feature has the potential to be a game changer for people who have to walk through cold, deserted parking lots late at night. It will help increase convenience as well as safety, however, it has a long way to go from its current implementation.
Smart Summon in Action
Is Park Seek Included?
It's unclear if the improved version of Smart Summon will just be an enhancement to what's available or if it will include Park Seek. It's been referred to as Reverse Summon for years, but now named Park Seek enables a Tesla to drop off its occupants, including the driver, and then go park all by itself. While the driver doesn't need to be in the vehicle while it finds a parking spot, they can pick preferred spaces. There will be three modes in Park Seek: closest to the entrance, near a cart return, and at the end of the parking lot.
Autopilot Team Believes its Program is Ready
Tesla's Autopilot team spoke in detail during A.I. Day 2022 about advancements in Full Self Driving, including navigating parking lots. A lot of the improvements came through developing a single stack, or one code base, to operate the car on highways, city streets and parking lots.
Tesla's director of the Autopilot program, Ashok Elluswamy, said, "FSD beta software is quite capable of driving the car. It should be able to navigate from parking lot to parking lot, city street driving, stopping for traffic lights and stops signs, negotiating with objects at intersections, making turns and so on."
Paril Jain, the Manager of Autopilot Motion Planning, added timelines to the program "we do expect to also include the parking lot stack as a part of the FSD stack before the end of this year. So, that will basically bring us to you sitting in the car in the parking lot and drive till the end of the parking lot, at a parking spot, before the end of this year."
FSD Version 11, with a single stack, started to roll out on November 11 at 11:11. Musk said it would take a few weeks before it goes to Beta and then a few more weeks before it goes for a wide release to the United States and Canada. If and when that happens, there will be more than 1 million FSD users. Those users will also be able to have their Tesla pick them up and drop them off.