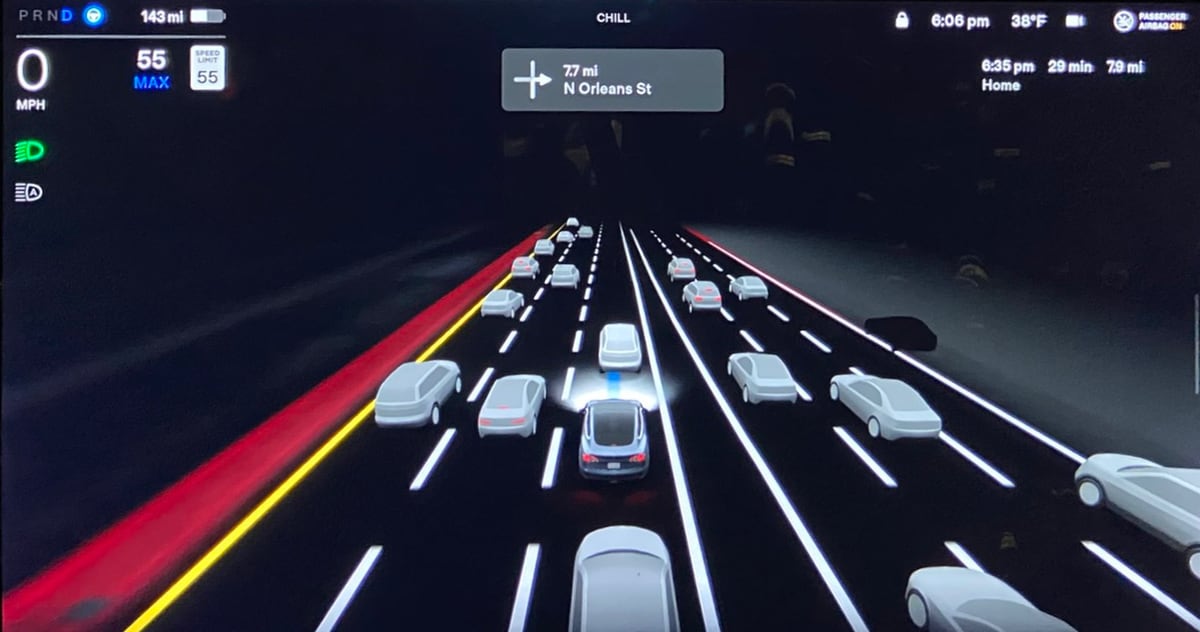 Tesla's Full Self Driving (FSD) Beta Version 11 was released at 11:11 on November 11 as a possible nod to our veterans. As one of our readers pointed out, World War I officially ended on the 11th hour of the 11th day of the 11th month. It was a nice touch by Tesla. All those ones fit brilliantly with FSD transitioning to a single stack, a system the Autopilot team has been working on for some time, and Elon Musk has stated his confidence. V11 spent the weekend with a limited number of users, believed to be some Tesla employees, but this version is expected to be operational in thousands of vehicles by the end of the year.
Musk did commit that everyone who has FSD in the U.S. and Canada will be able to access the program by the end of this year, possibly this month. However, a recent tweet by Musk sounds like it's going to be a tight deadline to make it before 2023. Musk posted: Given all that is in V11, it will take a few weeks to expand the beta, then another few weeks to go wide release to US & Canada.
The final V11 release notes will likely require a few pages. However, we did post the information that is available at this time, which includes moving to a single-stack solution and improved occupancy networks:
Enabled FSD Beta on highway. This unifies the vision and planning stack on and off-highway and replaces the legacy highway stack, which is over four years old. The legacy highway stack still relies on several single-camera and single-frame networks, and was setup to handle simple lane-specific maneuvers. FSD Beta's multi-camera video networks and next-gen planner, that allows for more complex agent interactions with less reliance on lanes, make way for adding more intelligent behaviors, smoother control and better decision making.
Improved Occupancy Network's recall for close by obstacles and precision in severe weather conditions with a 4x increase in transformer spatial resolution, 20% increase in image featurizer capacity, improved side camera calibration, and 260k more video training clips (real-world and simulation).
The highly anticipated and publicized 10.69 version will apparently not be the one that goes as the wide release. Musk jumped several numbers when naming the last FSD update. He thought it was so special it deserved a 69. Nevertheless, after a few significant updates to the .69 version, FSD has outgrown that number, and a new version name is needed.
The latest beta is version 10.69.3, although it's currently only available to employees and the original 1,000 public testers.
Next Beta
The plan was for beta 10.69.3 to slowly go out to all public testers, however, rumor has it that Tesla found several issues that need to be fixed before the beta is expanded further.
At this point, it's not clear whether Tesla will fix these issues with a minor update such as beta 10.69.3.1 and resume rolling out the beta or if Tesla will instead focus on updating users to v11.
If Tesla plans to have v11 on everyone's vehicles before the end of the year, they'll need to move quickly as there are roughly seven weeks before 2023.
When Tesla decides to expand FSD Beta v11 beyond employees, they'll likely be looking for feedback for any improvements needed. Due to the number of changes in v11 we may see this beta roll out slower than usual. I'd also expect v11 to have multiple revisions with fixes and minor improvements before it's released to the many owners who have never used FSD Beta before.
From Elon's comments on Twitter, it sounds like Tesla will gradually add more users to the FSD Beta until it's eventually available to everyone in the U.S. and Canada.
FSD Beta is expected to be available to more than 1 million users before the end year, more than 6x the number of users who have access to it today.
If we're lucky, we'll all be using one of Tesla's biggest enhancements to FSD Beta this time next month.