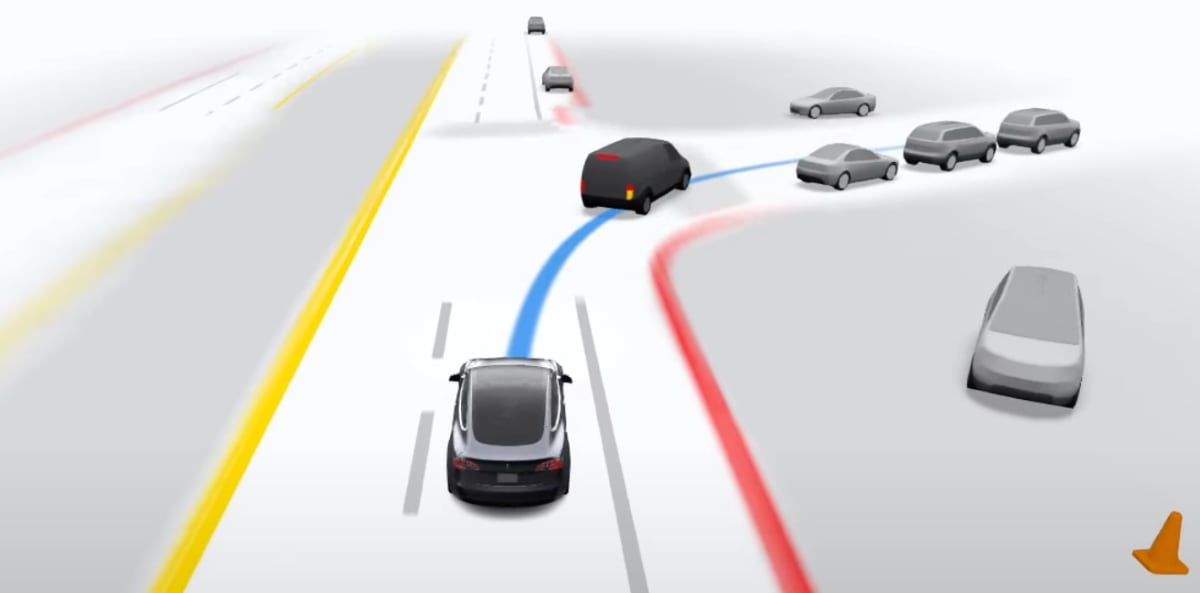 Tesla's FSD Beta is amazing, and while it's far from perfect, it's certainly impressive what it can do today.
However, FSD Beta is only using Tesla's latest technology improvements for city driving. Highway driving still relies on the current production version of 'Navigate on Autopilot.'
Elon has previously said that Tesla will eventually merge highway and city driving into a single stack.
A technology stack refers to the technologies used to build a system.
A single-stack refers to using the same technologies for multiple applications, instead of having separate technology stacks for each one.
A single-stack will allow Tesla to apply everything it has learned in city driving to its Navigation on Autopilot highway feature.
When Tesla trains and adapts its FSD Beta neural nets to highway driving, we may see drastically smoother merging and cornering on the highway.
While the addition of a single stack has been talked about as far back as FSD Beta 10.1, it appears that Tesla continues to make progress.
This is pretty good. 10.12 will have major improvements for tricky unprotected lefts & heavy traffic in general. We're also making good progress with single stack.

— Elon Musk (@elonmusk) March 27, 2022
Latest Status
Yesterday Elon said that he's now using an alpha version of FSD Beta that includes highway driving. While he admits it's not ready for prime time yet, he believes that it could be ready for consumers this summer.
While Elon can sometimes be overly optimistic on timelines, it's reassuring that Tesla continues to make progress on its single stack solution.
This news likely means that we'll not only see FSD Beta 10.13 (everything coming beta 10.13), which Elon has already talked about, but we'll likely see several more versions before a single stack solution arrives in FSD Beta 11.
I'm driving an alpha version of FSD on highway and it's not quite ready. Probably ready for wide release this summer.

— Elon Musk (@elonmusk) June 15, 2022