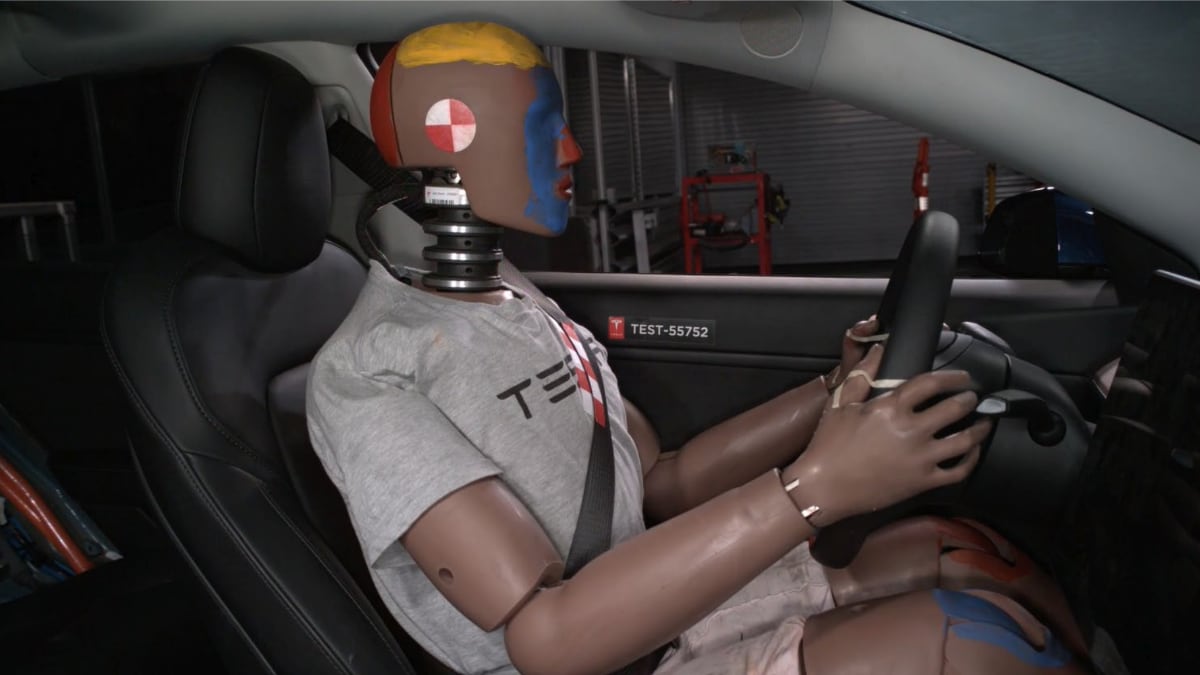 Elon Musk used Tesla's quarter two earnings call to highlight several accomplishments made by his company in recent months, including one that may have gone under the radar.
In the 2022.20 update, Tesla introduced a Seat Belt System Enhancement. Musk expanded on the upgrade and its importance to the auto industry.
Installed on 0% of vehicles
Last updated: Oct 4, 5:00 am
"Our safety team also introduced a feature that tension seat belts if the vision system detects an imminent collision, which has never been done before," said the CEO as he described the predictive, vision-based seat belt tensioning program.
While the seatbelt is considered the single most effective safety technology in the history of the automobile, it has a fundamental flaw as it only provides tension when there is an impact.
However, Tesla's advanced camera system has made seat belts safer. "The car has got to be crunching to trigger the seatbelt tensioner, but because we have the vision, we can actually see that a collision is about to occur with 100% probability before it actually happens."
Tesla's Q2 document shows a chart that displays the seat belt tension performance in three different scenarios, belted, belted with a pre-tensioner and belted with the vision system. The vision system mirrors the vehicle's deceleration closest and shaves off milliseconds to better restrain the occupants.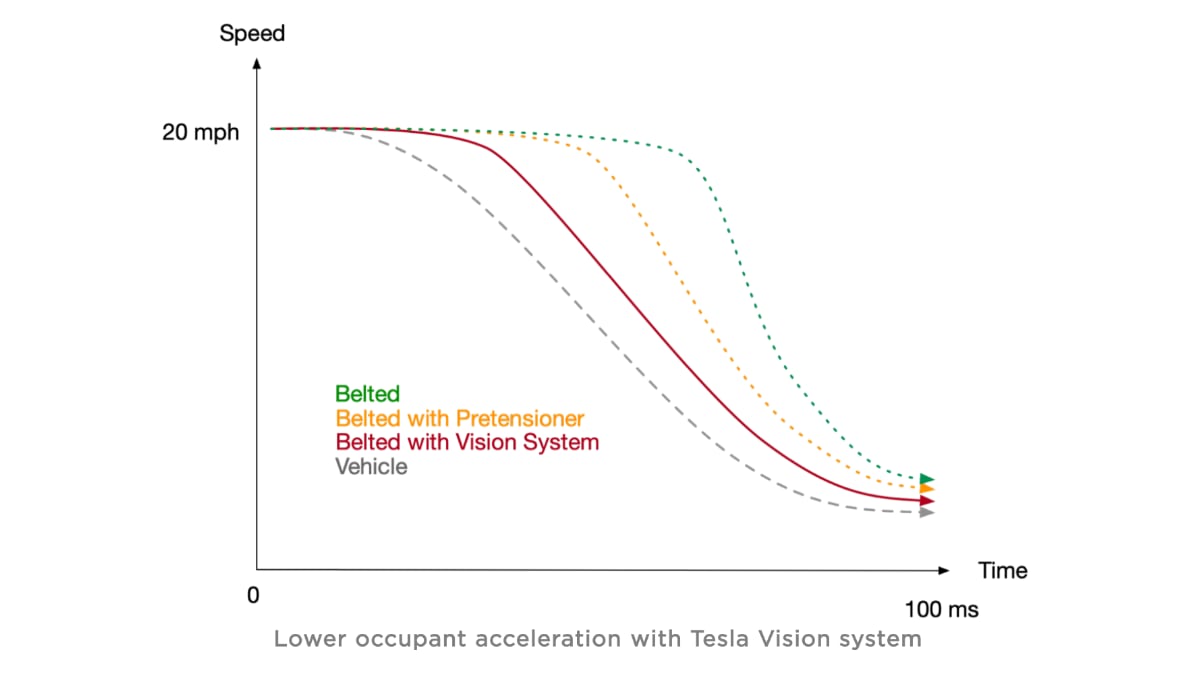 "This is a fundamental safety advantage that Teslas are now able to offer. And there is also an over-the-air update, so this is something that will be in place in all cars that have at least AP3 hardware," said Musk. This latest update further enhances its outstanding safety features; it provides a pretension to the seat belt and can adjust the airbag deployment faster.
The Seat Belt System Enhancement is available in update 2022.20 and higher and the feature is available for all newer Teslas, which includes the new Model S and Model X, all Model Ys, and newer Model 3s.
Tesla prides itself on developing the safest vehicles on earth. The Model S, Model X and Model 3 scored the lowest overall probability of injury of any vehicle ever tested by the U.S. government's New Car Assessment Program. The NHTSA has assessed Teslas with a 5-star safety rating. In addition, the Insurance Institute for Highway Safety (IIHS) has given Teslas the top safety pick numerous times. Most recently, calling the Model 3 the Top Safety Pick of 2022, IIHS gave high marks in every category, including superior scores for front crash prevention.
This latest safety improvement, yet another trailblazing moment for the automotive industry, will surely draw more kudos and, hopefully, save more lives.