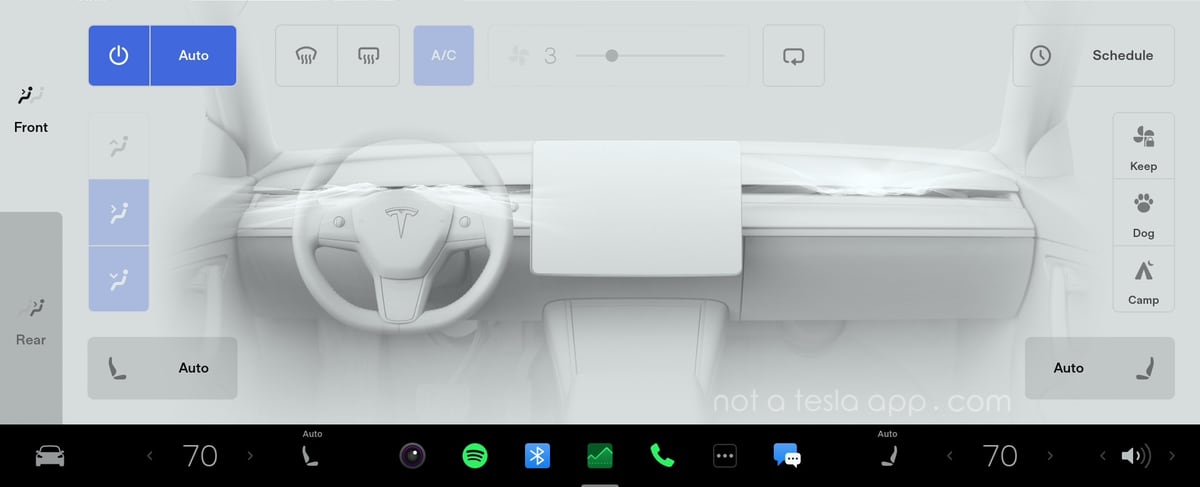 Tesla CEO Elon Musk recently committed to enhancing the safety features of Tesla's electric vehicles following a conversation with a concerned owner on Twitter. The upcoming improvement will focus on better occupant detection and maintaining comfort levels within the cabin.
A Tesla owner voices concerns
The discussion began when a Tesla owner shared her experience leaving her children in the vehicle while running an errand. Upon exiting, the car shut down, and her older child had to interact with the infotainment system to reactivate it. @Tesladiva99 expressed concerns about the potential implications for young children if left unattended.
She tweeted:
"@elonmusk, I left my teenager and little in the car to go into the store. The car instantly shut off, and my oldest had to touch the screen to turn it back on. If an infant was left, the car would shut down. Can y'all do something to detect people in the car and keep temp on?"
Musk responds with a pledge to enhance safety
In response to the tweet, Musk explained that Tesla vehicles are designed to maintain a safe temperature within the cabin even when the car appears to be "off," a feature meant to protect infants and pets known as Cabin Overheat Protection. However, the feature can be turned off by the owner to reduce battery consumption. Musk acknowledged that the current system could be improved and committed to making the necessary changes.
"Tesla car temp is automatically kept within a safe range, even when the car appears 'off,' in order to protect infants & pets. That said, it would be more convenient to keep the car 'on' for entertainment & comfort if the camera detects occupants. We will make that change," Musk replied.
According to Musk's statement, Tesla will likely implement the new safety feature through an upcoming software update. It is important to note that this update will likely only apply to Tesla vehicles equipped with a cabin camera.
In the meantime, owners could use Camp Mode.
Tesla may choose to automatically activate one of its 'stay-on' climate system features when it senses an occupant in the vehicle. However, since Camp Mode disables the walk-away locking feature of the vehicle, it's not clear whether Tesla will instead automatically activate 'Keep Climate On' or allow the walk-away door lock feature while in Camp Mode.
The significance of social media in customer-company communication
This latest interaction between Musk and a Tesla owner demonstrates the value of the Twitter platform for addressing customer concerns and driving product improvement. Musk has repeatedly stated how companies can leverage Twitter to receive customer feedback and make necessary changes to enhance their products and services.