By Gabe Rodriguez Morrison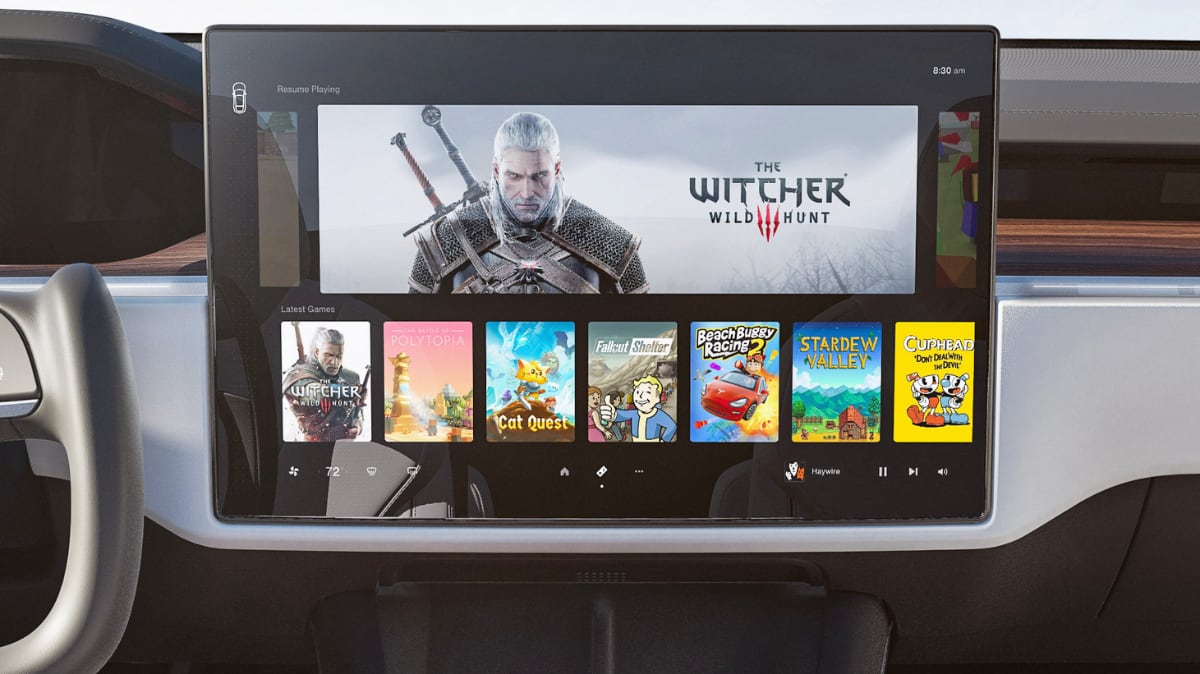 Tesla CEO Elon Musk says that the company is getting closer to integrating Valve's Steam gaming platform into its in-car gaming console. This integration would result in a huge array of video games inside Tesla vehicles.
Elon says that Tesla is making progress on Steam integration and the automaker is aiming for a demonstration next month.
Coincidently Tesla has its AI Day 2 event scheduled for September 30th, which was pushed back from its original August 19th date. Tesla plans to show off its humanoid robot among other "many cool updates." This may be a good time for Tesla to share its progress on Stream integration as well.
We're making progress with Steam integration. Demo probably next month.

— Elon Musk (@elonmusk) July 15, 2022
Tesla's current in-car gaming adds a lot of value to the Tesla ownership experience, but the automaker has bigger plans for gaming inside its vehicles.
Elon recently stated that "entertainment will be critical when cars drive themselves," which he believes Tesla can achieve later this year.
In addition to Steam integration, Tesla offers video games inside its vehicles through "Tesla Arcade", which could eventually compete with other gaming platforms such as Apple's AppStore, the Playstation Store, or the Xbox Marketplace.
The new Model S and Model X feature a new gaming computer that is capable of 10 teraflops of processing power, enabling in-car gaming on par with today's newest consoles.
The new gaming system is integrated and connects to both the front and rear screens inside the Model S and Model X.
Elon also revealed that the new computer has more storage to store more games on the platform. Tesla's Bluetooth controller compatibility will allow gaming from any seat.
The website videocardz compared Tesla's specs with next-gen consoles, showing that at least spec-wise, Tesla's gaming platform in the Model S and X is on-par with the latest generation of gaming consoles.
Tesla owners are excited about the potential for Steam integration coming to their cars soon. While this has been an exciting development, according to Tesla hacker @GreenTheOnly, only the new Model S and X feature the discrete AMD GPU that provides "next-gen" level graphics.
MCU 3-based Model 3 and Model Y vehicles do not include the discrete GPU, which means that some games may be exclusive to the Model S or X.
It's not clear whether Steam integration will be available for MCU 2 vehicles, although Tesla has a history of creating software that supports as many of their cars as possible.
Tesla still occasionally updates their original 2012 Model S vehicles with UI improvements and new features.
Tesla previously highlighted high-end games such as The Witcher and Cyberpunk 2077. We should know more soon.