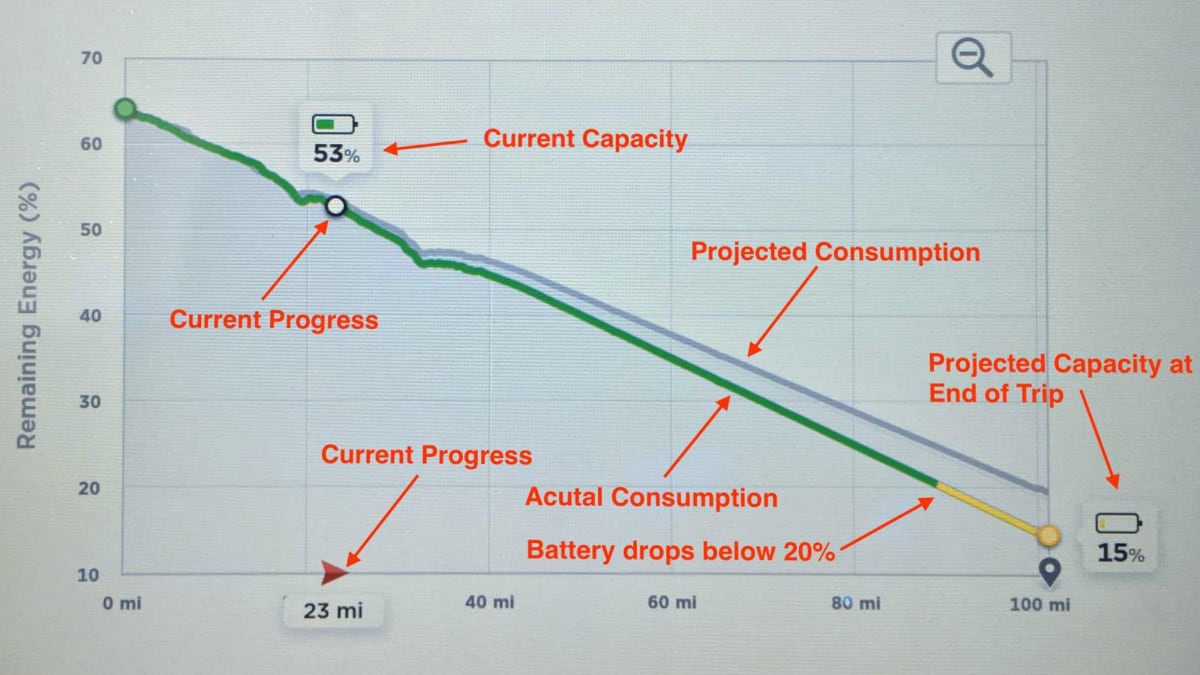 Tesla is making insane improvements to range prediction
Tesla is implementing a number of impressive changes to further increase the accuracy of range prediction in its vehicles.
In update 2022.20, Tesla added factors like wind direction and humidity to better estimate the range of the vehicle. Now the automaker is taking it one step further to more accurately display range and destination arrival percentage.
Tesla hacker and software engineer @greentheonly took to Twitter to say that "2022.20.7 seems to go into insane details to improve range predictions. Even tire pressure is taken into account (amongst many-many other extra variables just added)."
Greentheonly adds that the vehicle's software will factor in the energy loss for phone charging and 12V accessories, battery heating/cooling, and air density.
The number of passengers inside the vehicle are now also taken into account, not only to account for the additional weight but to also account for the additional energy that the A/C has to use in order to maintain the cabin's desired temperature.
Version 2022.16 was launched in mid May and made calculating energy consumption more accurate. 2022.16 also introduced automatic Supercharger rerouting when the current Supercharger destination was congested.
Range anxiety is becoming a thing of the past, especially with EV owners who are very familiar with their vehicles. But for new owners, it's still a thing.
These new improvements being implemented by Tesla in version 2022.20.7 are very much welcomed. Having the most accurate information to predict what percentage you'll arrive at your destination is crucial, especially in the times when you won't have charging readily accessible and for road trips.
It will be interesting to watch and see how these changes and considerations for range happen in real world scenarios. While these vast improvements will hopefully increase range transparency across Tesla's entire fleet.