Based on a recent Tweet by @greentheonly regarding update 2022.16, it appears Tesla has been adding visual icons and code to support some additional features in 2022.16 and upcoming releases.
Notably, a new icon has appeared in the firmware that indicates 'wind on the route'. This new icon in 2022.16 will let you know when there is wind that could affect your vehicle's energy usage.
Installed on 0% of vehicles
Last updated: May 27, 10:49 am
One of the more helpful features buried in the code (but unreleased) is an icon/notice of a congested Supercharger when the car is actively routing to one.
This notification may allow for drivers to reroute to a less congested Supercharger.
In addition, it may indicate how long of a projected wait there may be for that Supercharger station.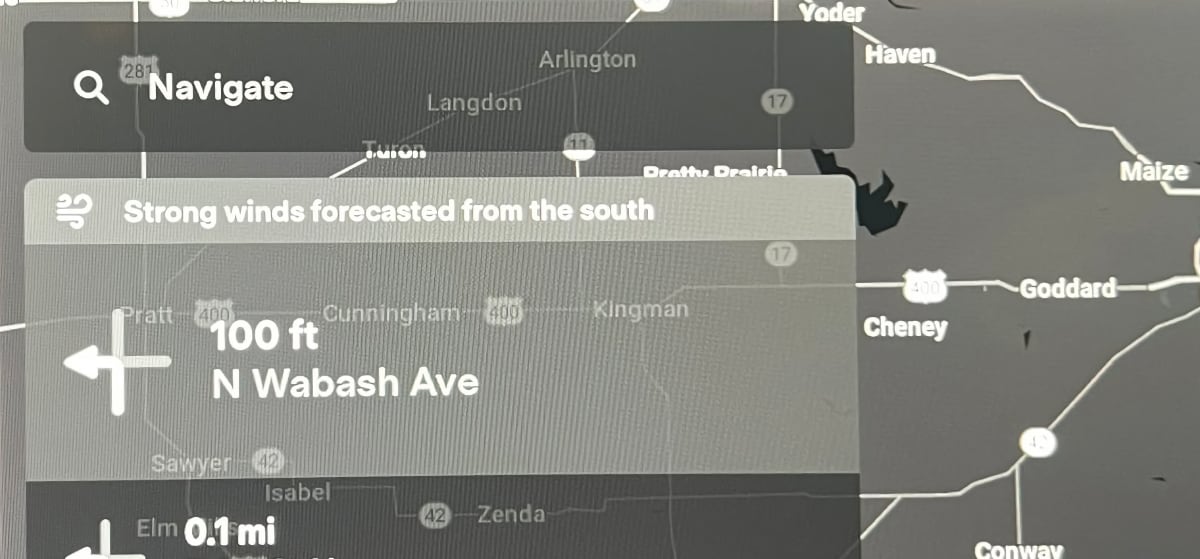 Tesla only knows how many vehicles are currently charging, but it can possibly also estimate the wait time for a Supercharger based on how many Teslas are nearby with a low state of charge.
This feature would be a small penance for Tesla's recent choice to open up the Supercharger network to other car brands (possibly causing more instances of Supercharger congestion).
Tesla plans to solve Supercharger congestion by tripling the size of their network in the next few years.
With over 30,000 Superchargers (3,500 stations) reported at the end of 2021, Tesla undoubtedly operates the largest and most successful fast-charging networks.
In fact, Tesla now plans to add CCS (Combined Charging System) plugs to US-based Superchargers in order to make them even more compatible with other EV manufacturers.
In the near future Tesla drivers may not only have a heads up that their intended Supercharge station is congested, by possibly be offered other Supercharger options that could reduce their total travel time.