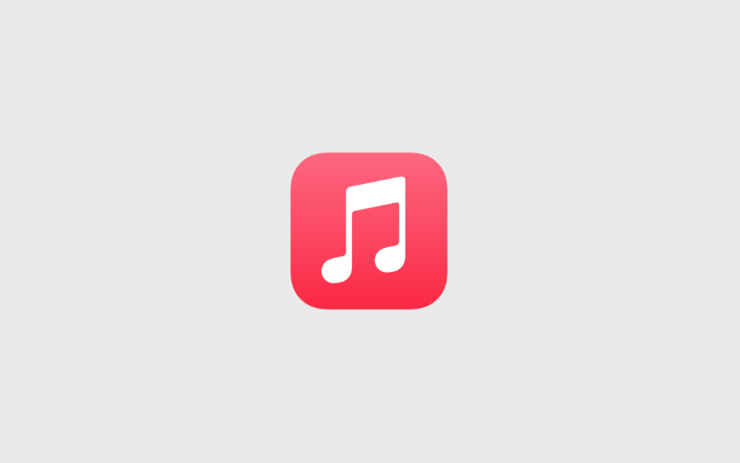 After many years of waiting and anticipation, Tesla is finally adding Apple Music to its cars.
Aaron Cash shared photos via Twitter of Tesla's new exhibit at the Petersen Automotive Museum in Los Angeles, which opened November 20, 2022. Aaron found that Apple Music was included in one of Tesla's vehicles.
At the exhibit, Tesla has the interior of the new Model S set up, complete with a center console, steering wheel and infotainment system so that attendees can experience the yoke steering wheel and its blazing-fast processing for maps, games, and entertainment.
The 'vehicle' was running a developer version of Tesla's OS with version number 2022.40.50, and this is where Apple Music was found.
Tesla's notorious for leaving Easter eggs and hints about upcoming features in their software, and having this vehicle run a developer version with Apple Music appears to have been intentional. We first speculated that Apple Music was coming when an icon was spotted during Zoom's conference where they showcased their video conference running in Teslas.
According to the software menu in the vehicle, the vehicle's VIN was set to 'P3TERS3N1P000BUCK.
Integration
Tesla will be integrating Apple Music into their music player, instead of actually running an Apple Music app, which has both, positives and negatives. On the positive side, the UI will be consistent and similar to Tesla's other music offerings, and its expected to support Tesla's voice commands as well. However, it could mean that not all Apple Music features may be available.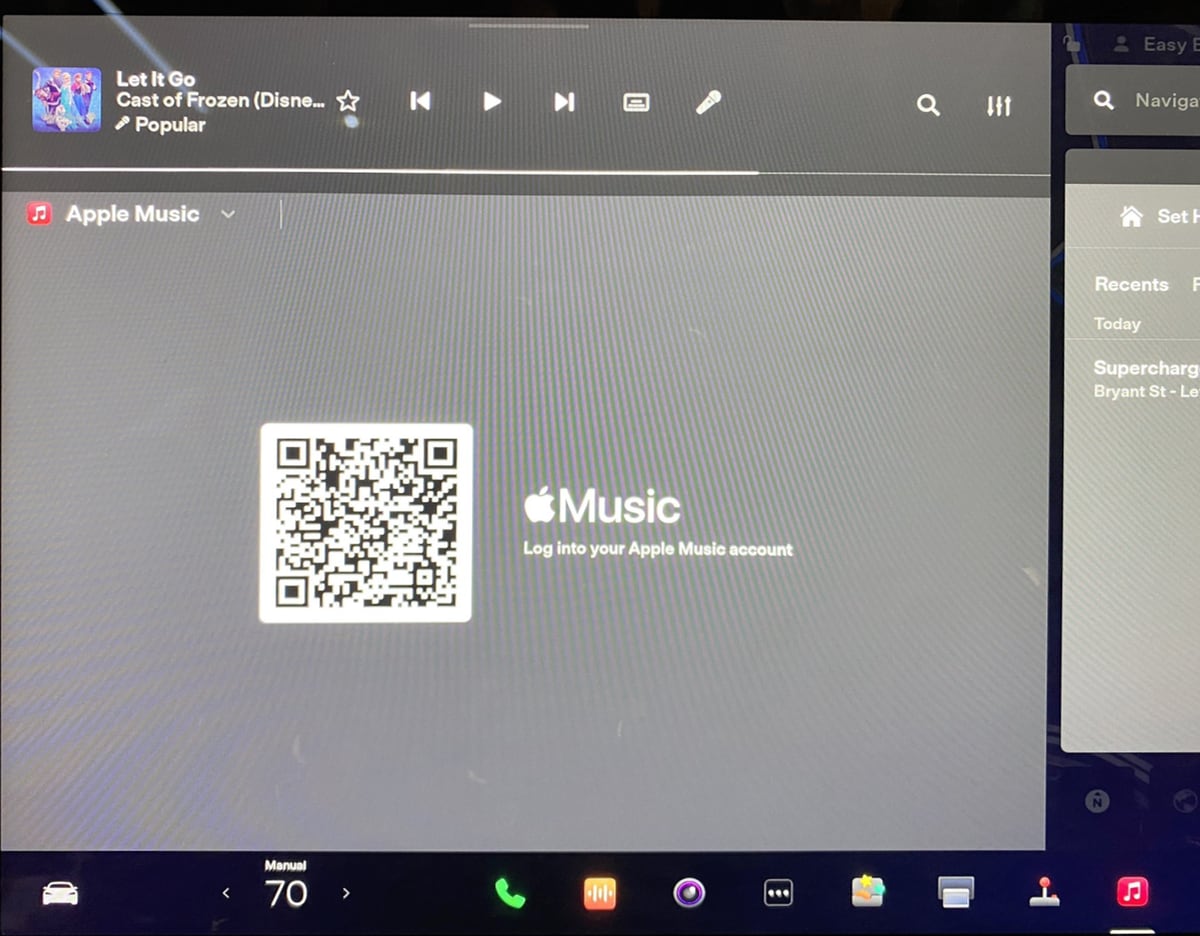 Spatial Audio
Apple recently announced that Apple Music would support Spatial Audio in some vehicles. In addition to Spatial Audio, Apple Music also supports lossless audio for a variety of music. Apple describes these features as creating an immersive audio experience that produces "true multidimensional sound and clarity."
It's not clear whether Tesla is implementing Spatial Audio or lossless audio support in their implementation of Apple Music, but we may be limited to the core features. Tesla currently supports high-quality audio with TIDAL.
Release Notes
The Tesla release notes for the inclusion of Apple Music have been shared on Twitter by TeslaRaj. Although they don't reveal much, it does confirm that you'll need Premium Connectivity to stream Apple Music over cellular, or use WiFi, either while parked and connected to a local access point or using your phone as a hotspot. You'll also need a subscription to Apple Music. It does not mention Dolby Atmos or lossless audio, so it's a real possibility that those options are not included, at least upon Apple Music's initial release. Tesla's release notes are as follows:
Stream over 100 million songs and 30,000 playlists ad-free. Listen to your entire library, discover more music, and tune into live radio stations. To access Apple Music, tap the Apple Music icon in the Application Launcher, scan the QR code with your mobile device, and login with your Apple ID.
Note: A Premium Connectivity subscription is required to stream Apple Music over a cellular connection.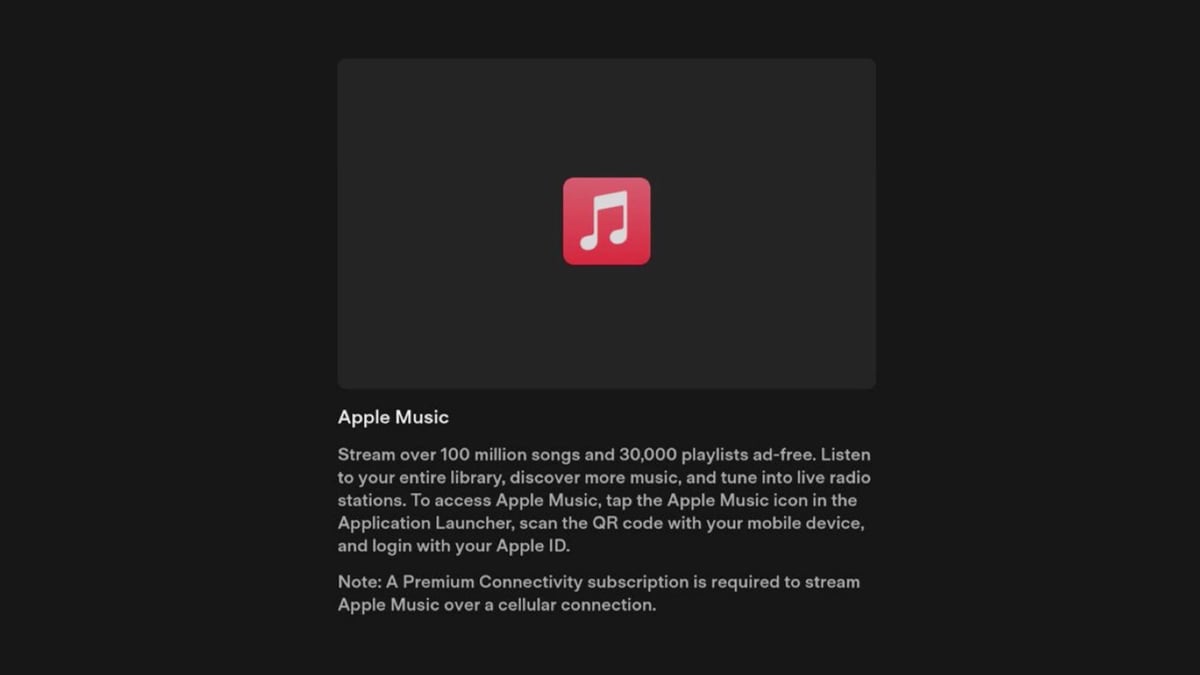 Release Date
There is no official release date for Apple Music, but the wait should not be long. It's highly anticipated that Tesla will add Apple Music with this year's holiday update, which is expected later next month.
Last year Tesla released a holiday update that included the ability to create custom light shows, a new UI, a customizable launcher, the addition of the blind spot camera and more. This year's holiday update is expected to include a variety of new features as well.
Apple Music, which surpassed 100 million songs back in October, is one of the last major streaming services to be added to Tesla's vehicles. Currently, Tesla offers Spotify, TIDAL, Slacker Radio, TuneIn, and SiriusXM (Model S/X only). To stream music through any of these services you'll need to be subscribed to Tesla's Premium Connectivity for $9.99/mo.
Ordering a New Tesla?
Consider using our referral code to help support our site and get credits toward Tesla Merch.