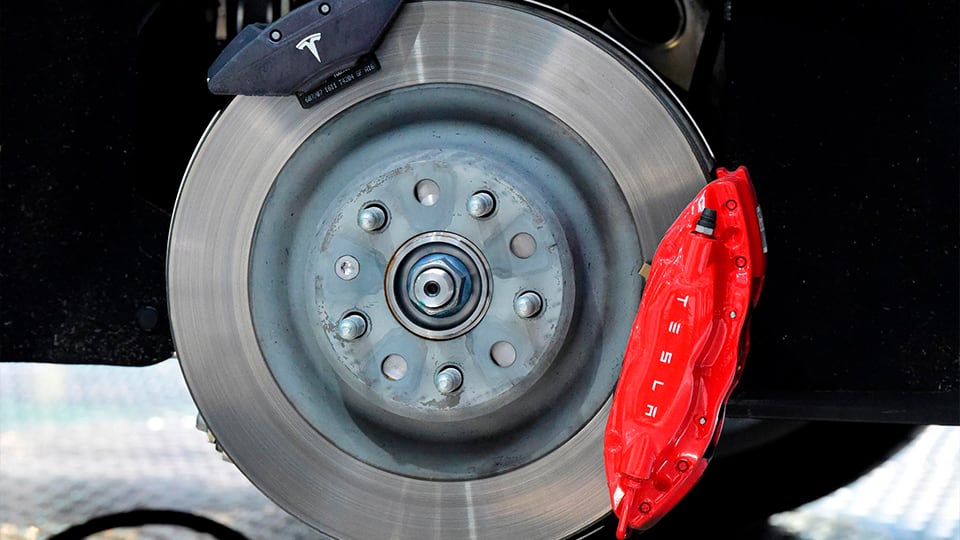 It's challenging to determine Tesla's best feature or the one that has changed driving habits the most, but regenerative braking must be high on the list for anyone who owns an electric vehicle.
After getting accustomed to the system, the brake pedal becomes obsolete.
However, that piece of metal to the left of the accelerator is quickly remembered during cold temperatures or when the battery is fully charged and regenerative braking is reduced or not available.
A feature found in Tesla's latest update (2022.16) appears to address that issue by adding an option to make the car perform the same with or without regenerative braking.
When regenerative braking is reduced and the driver lets off the accelerator pedal the car will automatically apply its regular brakes. This gives the driver a consistent driving experience whether regenerative braking is fully available or limited.
Regenerative braking is one of the most significant factors that make electric vehicles so efficient. While in motion, if the driver applies less pressure to the accelerator or lifts their foot nearly off the pedal to decelerate, most EVs will slow down like the brakes are being applied, but they are not.
This one-foot driving style saves the use of brake pads and sends a charge back to the battery, creating additional energy. Tesla believes this is such an important feature it made the strongest regenerative braking mode standard in 2020.
However, if the car is fully charged, the battery will not take more energy. This system has also been known to act differently in cold climates.
Now, thanks to the 2022.16 update, during those circumstances, specific Tesla's Model 3s and Model Ys will perform the same without the ability to engage regenerative braking.
In the release notes, Tesla stated, "Your car can now automatically apply regular brakes for consistent deceleration when regenerative braking is limited due to battery temperature or state of charge."
According to @greentheonly, this feature is only available on limited Model 3s and Model Ys with specfic hardware. It's possible that Tesla is testing out the feature on very limited hardware or specific vehicles before making it available more broadly in a future update.
Understandably, some drivers may be turned off by the car blending in the brakes without the driver specifically pressing the brake pedal, so Tesla has made this feature optional.
If drivers want to be reacquainted with their brake pedal, then they don't need to enable the new feature; for those who do: tap Controls > Pedals & Steering > Apply Brakes When Regenerative Braking Is Limited. But, again, this is only available for select Model 3 and Model Y vehicles.
There's no news on when it will be made available for more broadly.
Another change came through on the latest over-the-air update, so subtle you may not have realized it was there.
After reading this, you may want to check out the display's top left corner. There is a line that is directly above the speedometer. Maybe you've noticed it before and not given it a second glance, but the line provides some valuable information.
The line is in the center if the car is not using or gaining energy, but it turns black during acceleration and green during regenerative braking.
You're not alone if you haven't noticed it or ignored it, as Tesla has made the line thicker and easier to see. This update is also only available for Model 3 and Model Y Teslas.