By Gabe Rodriguez Morrison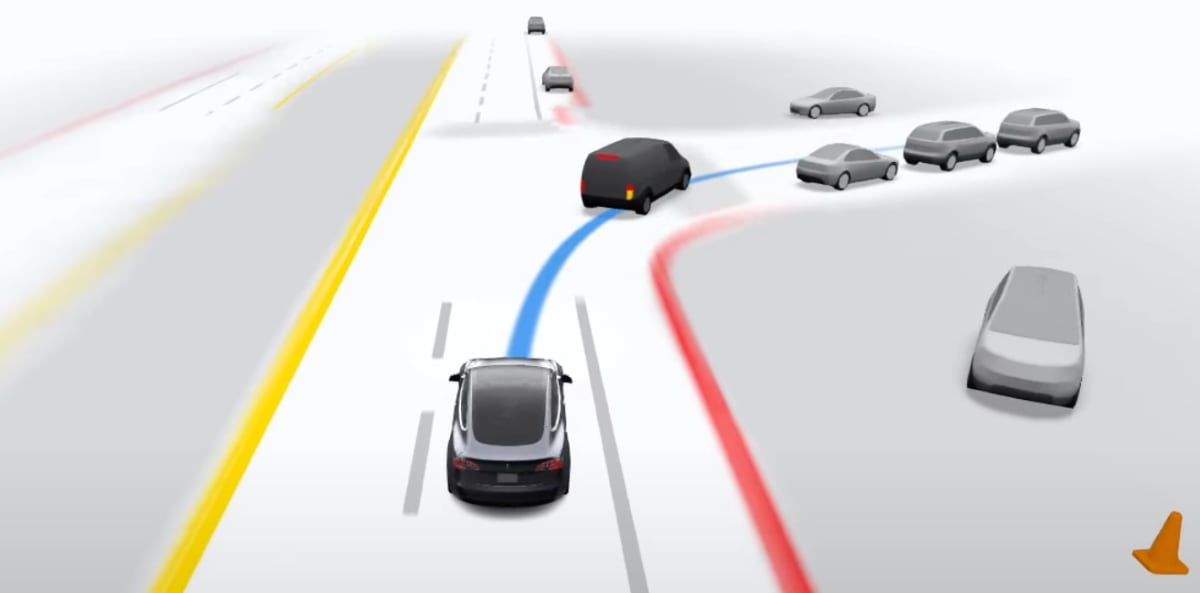 FSD Beta 10.12 introduced many improvements, including an upgraded decision-making framework for unprotected left turns, improved creeping, and enhanced geometric accuracy.
Now, users are waiting on the next update (version 10.13) that's expected to be even more substantial with improvements to roundabouts and navigating without map data.
Tesla is simultaneously working on the next release of FSD, v11.
FSD Beta v11 will be the next major update that is expected to contain significant improvements.
Single Stack for Improved Highway Driving
FSD Beta is currently using Tesla's latest technology improvements for city driving. Highway driving still relies on the current production version of 'Navigate on Autopilot.'
Elon has previously said that Tesla will eventually merge highway and city driving into a single stack.
A technology 'stack' refers to the technologies used to build a system.
A single-stack system uses the same technologies for multiple applications, instead of having separate technology stacks for each application.
A single-stack version of FSD would allow Tesla to apply everything it has learned in city driving to its Navigate on Autopilot highway feature.
When Tesla trains and adapts its FSD Beta neural nets to highway driving, we may see drastically smoother merging and cornering on the highway. While the addition of a single stack has been talked about as far back as FSD Beta 10.1, it sounds like we may finally be able to experience it in FSD Beta v11.
Reverse Creep
An additional feature we could see in version 11 is the ability for the car to move backward. For example, if the car is stopped at an intersection and doesn't have great visibility, it'll now creep forward for a better view, just like a human driver would.
However, with v11, the car could also creep backward if it senses danger.
With 10.1, it will creep forward with more confidence & quickly reverse back a little (just as a person would) if it sees danger

— Elon Musk (@elonmusk) September 12, 2021
Release Date
When asked about FSD Beta v11, Tesla CEO Elon Musk revealed that he's currently driving an alpha version of FSD Beta 11 on the highway.
Musk admits that the software is not ready, estimating that Tesla FSD Beta version 11 could be released by the summer of 2022. Currently, Beta testers are waiting for the release of FSD Beta 10.13.
I'm driving an alpha version of FSD on highway and it's not quite ready. Probably ready for wide release this summer.

— Elon Musk (@elonmusk) June 15, 2022