By Gabe Rodriguez Morrison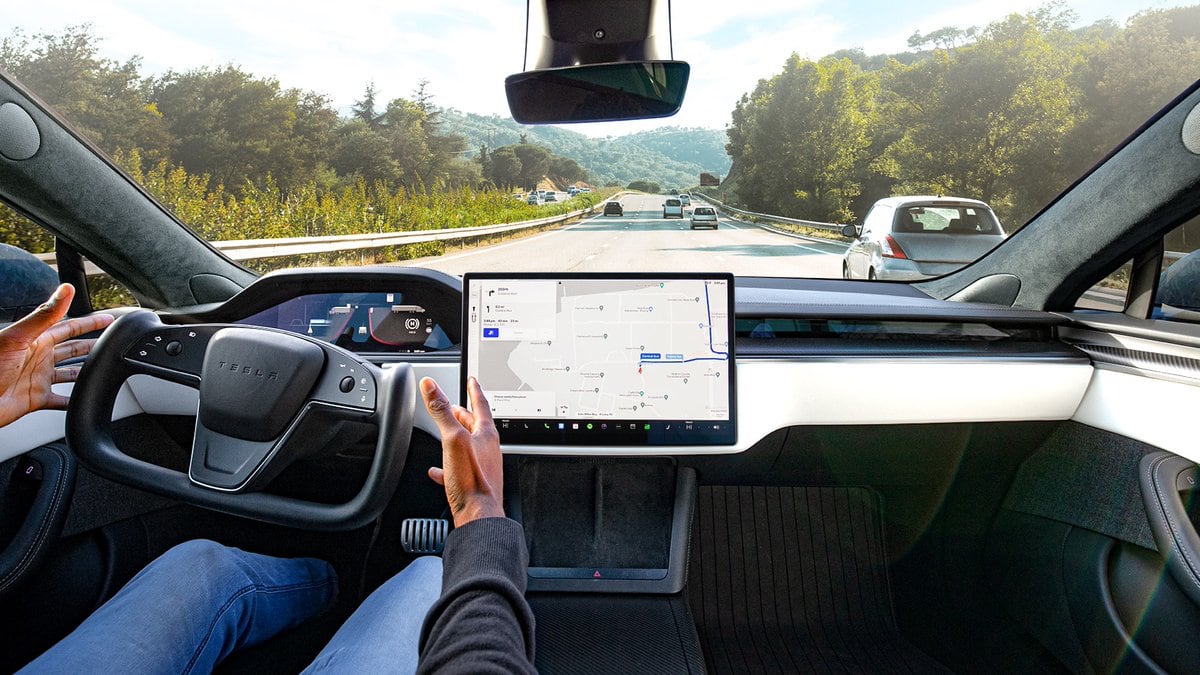 Elon Musk confirmed that Tesla vehicles will no longer require the driver to apply force to the wheel while using FSD Beta. All Teslas currently require drivers to apply resistance to the wheel at certain intervals to confirm attentiveness. However, with the addition of the cabin camera in 2017, this requirement may soon go away.
Elon confirmed the change in response to a tweet from @WholeMarsBlog, who asked if users with more than 10,000 miles driven using FSD Beta software, could have the option to disable the tedious steering wheel nag.
Elon replied, "Agreed, update coming in Jan."
While using Autopilot, drivers are alerted to put their hands on the wheel after 30 to 70 seconds of not applying torque to the wheel. The amount of time varies depending on situations and models. If a driver fails to apply force after being alerted, Autopilot could be suspended for the remainder of the drive, or access to FSD Beta could be removed.
FSD Beta allows drivers to get up to five strikes before Tesla disables the feature for an extended period. For vehicles without a cabin camera, the number of strikes is limited to three.
Possibilities
It's still unclear what Elon meant by agreeing to the 'option to turn off steering wheel nag.' Tesla may be able to more accurately gauge hand tension in an upcoming update, or they may switch to using the vehicle's cabin camera. While many are expecting the use of the cabin camera to replace detecting tension on the steering wheel, Tesla may have simply improved the ability to detect hand tension. Tesla recently added the ability to detect defeat devices, so it's obvious they're making some improvements in that area.
If Tesla transitions to only using the cabin camera, this change would leave out Model S and Model X vehicles manufactured before 2021, since they don't contain a camera inside the vehicle.
If the nag is ultimately removed, this is a huge step forward for Autopilot and FSD Beta use, as it would truly offer a hands-free experience.
Since Autopilot was first introduced in 2014, it has relied on the application of force as a sign of driver attentiveness. Removing the nag would be a huge step forward for FSD Beta and the level of autonomy that self-driving Teslas can have.