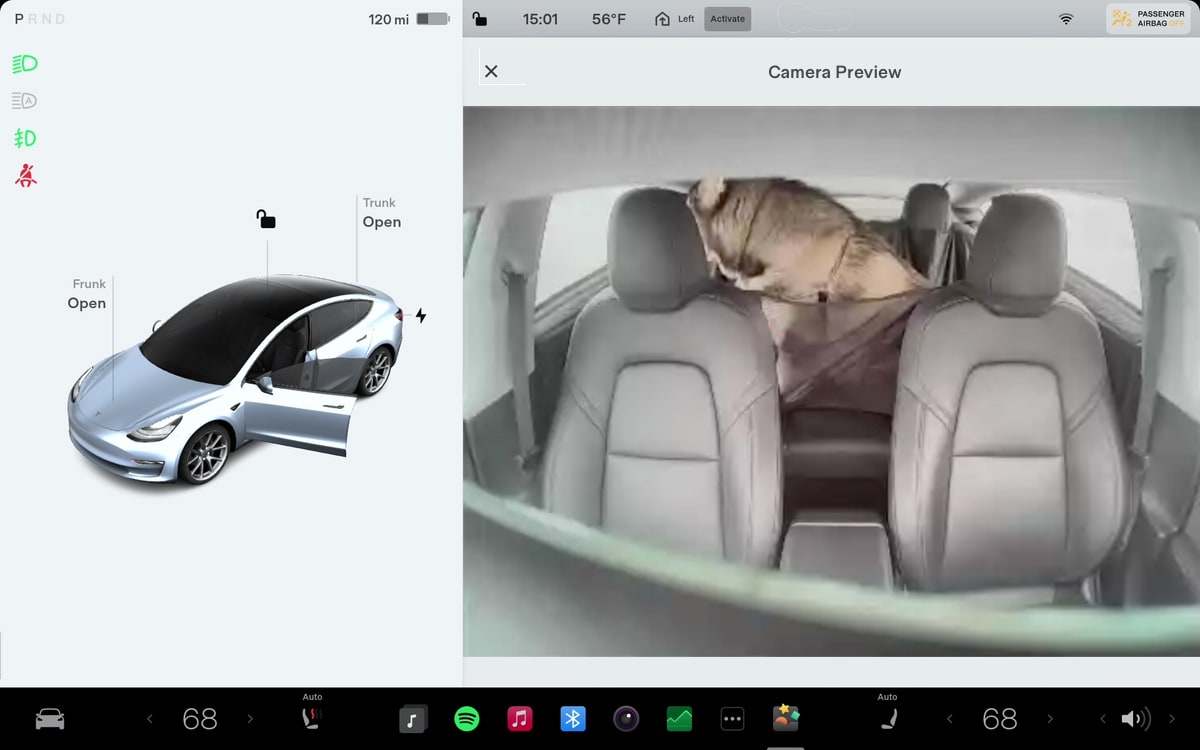 With the first update of 2023, Tesla has provided a useful undocumented feature, the ability to view the cabin camera from within the vehicle.
In update 2023.2 (release notes), Tesla will allow owners to view their cabin camera directly from the vehicle. This will give users an idea of what the camera can and can not see when activated, hopefully providing peace of mind.
To view the live cabin camera feed, you'll be able to navigate to Controls > Service > Camera Preview, once you've received this latest update.
Once you turn on the live feed, it will take up the entire right portion of the screen on a Model 3 and Model Y, letting you view the feed in the detail.
There does not appear to be a purpose for this feature besides making owners more aware of what is being transmitted to a remote viewer, or possibly to view your own camera feed before starting a Zoom meeting.
In version 2022.44.30.10, Tesla enabled users to view the cabin camera remotely while the vehicle's Sentry Mode or Dog Mode features are activated. Previously, the cabin camera was only used for driver monitoring while Full Self-Driving or Autopilot were engaged.
If the cabin camera is being viewed remotely while Sentry Mode or Dog Mode are enabled, a message will appear on the screen letting any individuals inside the vehicle know they're being viewed.
Prior to these recent additions and improvements owners were unable to access the cabin camera themselves. Tesla has said that all video and pictures captured by the camera are processed by the vehicle and never transmitted to Tesla, unless you enable the data sharing feature, which is used to further improve the feature.
"By default, images and video from the camera do not leave the vehicle itself and are not transmitted to anyone, including Tesla, unless you enable data sharing," reads the Model 3 Owner's Manual. "If you enable data sharing and a safety critical event occurs (such as a collision), Model 3 shares short cabin camera video clips with Tesla to help us develop future safety enhancements and continuously improve the intelligence of features that rely on the cabin camera."
If you want to adjust your data sharing preferences, head to Controls > Software > Data Sharing > Allow Cabin Camera Analytics.