The inside of a car can get extremely hot in summer months. It doesn't take much before the temperature inside of a vehicle becomes dangerous. For you, your loved ones or your little furry friends.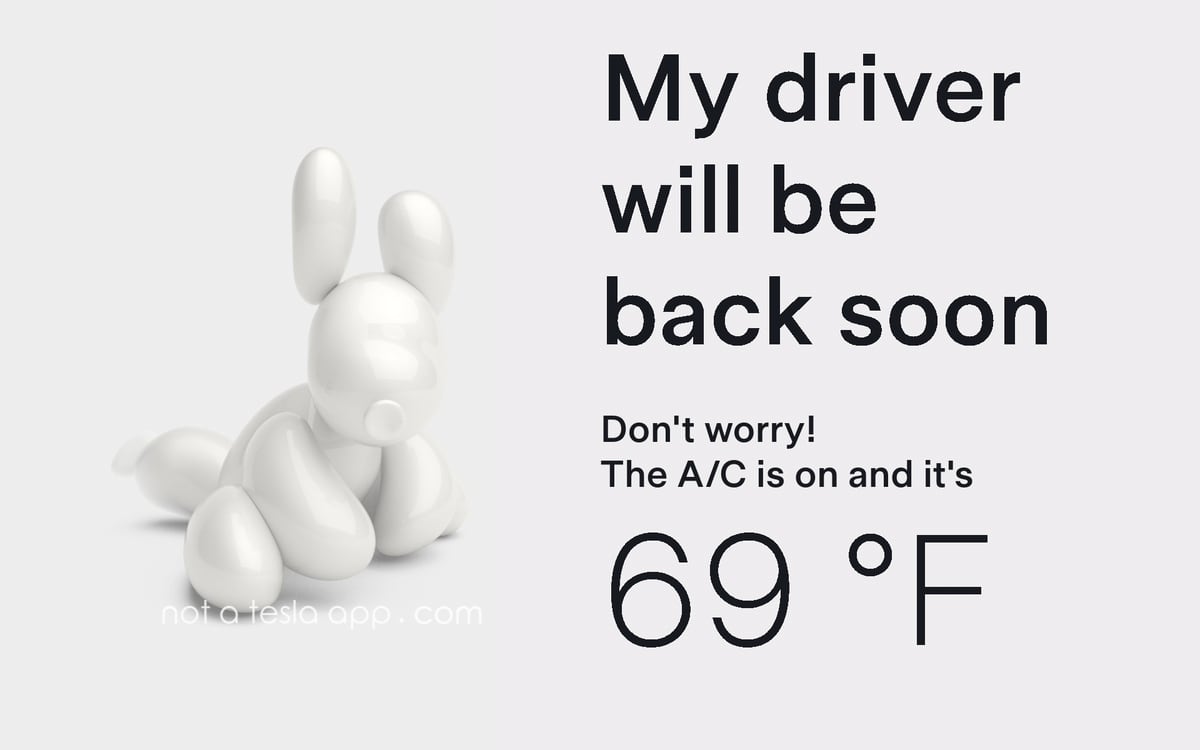 Sometimes you may find yourself in a situation where you have a pet with you, but you need to run to a store. Even with your windows cracked, it's a bad idea to leave your pet in the car on warmer or cold days.
Introducing Dog Mode
Tesla solves this problem with Dog Mode. Since Teslas are electric, there's no engine that needs to run, meaning you can run any system in the car without needing the car to remain on. This includes the heater and air conditioner.
Dog Mode allows you to set the temperature in the car, just like you'd set it at home, and the car will keep the interior of the vehicle at that temperature until you return. It doesn't matter whether the cabin needs to be heated or cooled, the car will control the HVAC to keep the vehicle at the selected temperature.
Letting Others Know Your Pet is Safe
Since leaving your pet alone in a vehicle isn't normally a good idea and people may not be familiar with Tesla's Dog Mode, Tesla also displays a message on the screen.
Tesla does a great job at letting bystanders know that your pet is safe inside of the car. Once Dog Mode is activated, a message will display on the car's large center screen letting people know your pet is safe.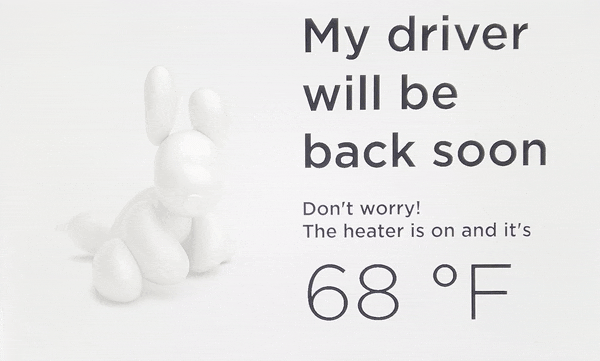 The screen will show a cute picture of a dog and display a message that states, "My driver will be back soon." It will furthermore let them know to not worry, and that the heater or AC is on and it will display the current temperature inside of the car.
What Happens If the Battery Gets Low
The car will only let you activate Dog Mode if your charge level is above 20%. This is to be sure that there's enough of a charge to keep your pet cool or warm and a buffer for you to get home.
If you have enabled Dog Mode and the battery reaches 20%, Tesla will send you a notification on your phone letting you know that the battery is getting low and that you should return to your car.
Dog Mode will remain on as long as possible until the car runs out of battery.
How Long Can You Leave Dog Mode On
The heater or air conditioner is getting power directly from your car's battery. Besides driving, climate control is one of the largest draws of power. The amount of power actually consumed, or the amount of time your car can remain in Dog Mode is entirely dependent on the outdoor temperature and how much energy the car needs to use to keep the cabin at the selected temperature.
A rough estimate is that your car will use about 4 miles of range per hour in which the climate system is on. This will differ based on whether you're using the heater or AC, your Tesla model and the outside temperature.
Which Models have Dog Mode
Dog Mode is a standard feature available in Tesla Model Y, Model 3, Model S and Model X. You do not need to have Tesla's Premium Connectivity in order to receive notifications from your Tesla or to control your Tesla from the Tesla app.
How to Turn On Dog Mode
To activate Dog Mode you'll need to be inside of the vehicle. Tap on the fan icon along the bottom navigation bar and you should see the HVAC screen come up. Toward the top right corner, you'll see different modes, such as On, Dog and Camp.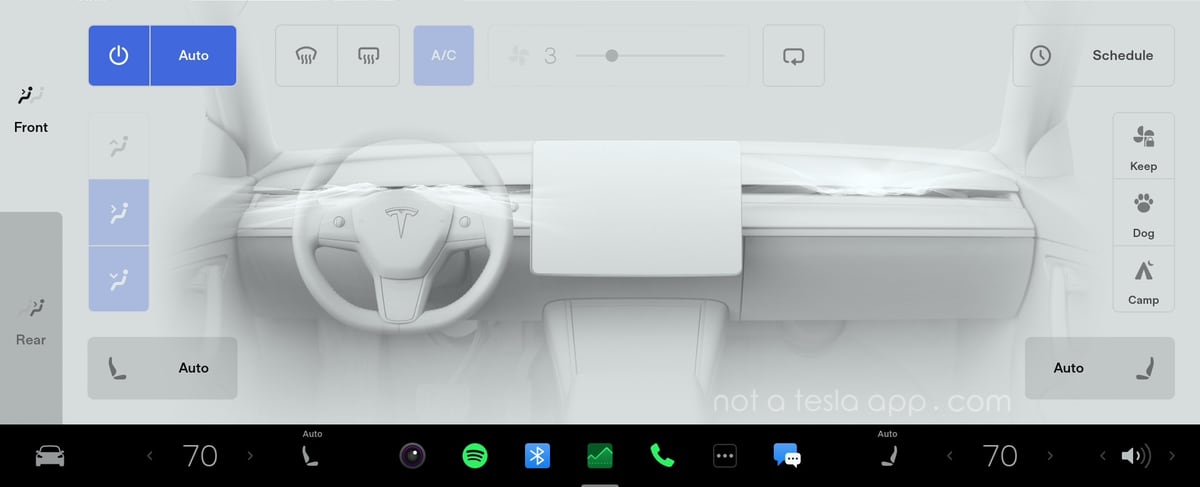 Touching Dog Mode will activate it as soon as you leave the car. Just set your temperature and you're all set.
How to Turn Off Dog Mode
Once you get back in the car and start driving, Dog Mode will automatically turn off. If you come back for just a minute and leave again, Dog Mode will remain on.
Dog Mode is a fantastic feature and shows a clear benefit of electric cars, where you don't need to have the engine on in order to power the HVAC system. Please use it with caution and don't leave your dog or pet unattended for long periods of time.
Also be sure to check out our in-depth look at Camp Mode if you haven't already.
For a comparison of how Dog Mode compares to Camp Mode and Keep Climate On, check out our article on the feature comparison between the three climate modes.