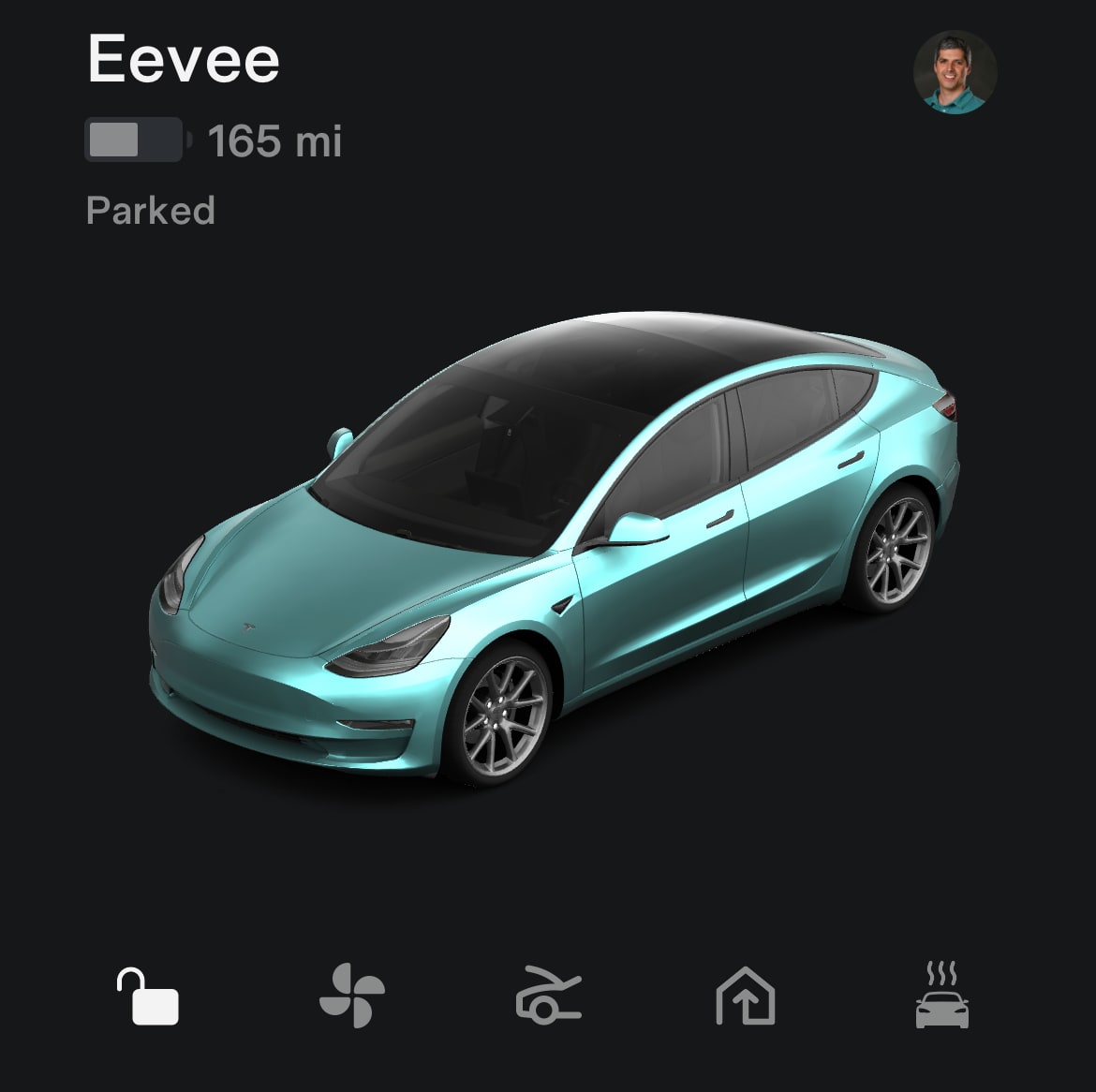 Today Tesla updated their iOS app to version 4.8. In this update Tesla added back the ability to manage your vehicle's lease.
Tesla also introduced the ability to view the status and updates for service requests related to Tesla energy services.
Features Under Development
However, there were several other underlying changes to the app for features that are currently in development.
Tesla now allows the ability to charge compatible non-Tesla vehicles at select Superchargers in some regions (why this is a smart move).
However, the Superchargers list displayed in the app currently doesn't offer a way to filter by non-Tesla compatible stations. It appears that Tesla will soon offer this as a feature in the app.
Another feature that Tesla is working on is the ability to transfer car ownership directly in the app. This feature will arrive in a future update, but some of the underlying code is already there.
Instant Vehicle Data
However, agruably one of the biggest features to the Tesla app appears to now be under development.
In the future, the Tesla app may be able to instantly display information about your vehicle. If this development comes to fruition, you will no longer have to wait for your vehicle to wake up before being able to view the car's range or state of charge. This information will be displayed almost once you open the app.

A new API found in this update will allow the app to retrieve cached vehicle data. Your car will send information to Tesla in the same manner it does today, but it will now do it automatically before falling asleep.
This change could allow for several big improvements.
Instant Data
The app could use this new API to display the latest vehicle data without having to wake up the vehicle first.
This means that once you open the Tesla app, you'll instantly have the latest battery state of charge, vehicle range, open door/window information, odometer reading and everything else, all without having to wait for the vehicle to wake up first.
Less Phantom Drain
This change will allow the vehicle to sleep longer, therefore reducing the vehicle's energy consumption, often referred to as phantom drain.
When this feature is ready to go live, Tesla will likely not wake up the vehicle every time the app is opened.
Today the Tesla app is used for much more than just vehicle information. We have charging statistics, insurance informaiton, Tesla Solar, Tesla service and more.
Waking up the vehicle every time the app is opened causes unnecessary energy lose.
Since the latest vehicle data will be displayed in the app without the need to wake up your vehicle, Tesla will likely wait for the owner to issue a command, such as turning on the climate system, before waking up the car.
Having your car data appear as soon as you open the app will be a huge improvement. It's very much a first world problem, but the instant access to your car's information will make the app much more useful.
Writers Wanted
We're looking for a freelance writer who loves Tesla as much as we do. If that's you, we'd love to hear from you! Find out more.