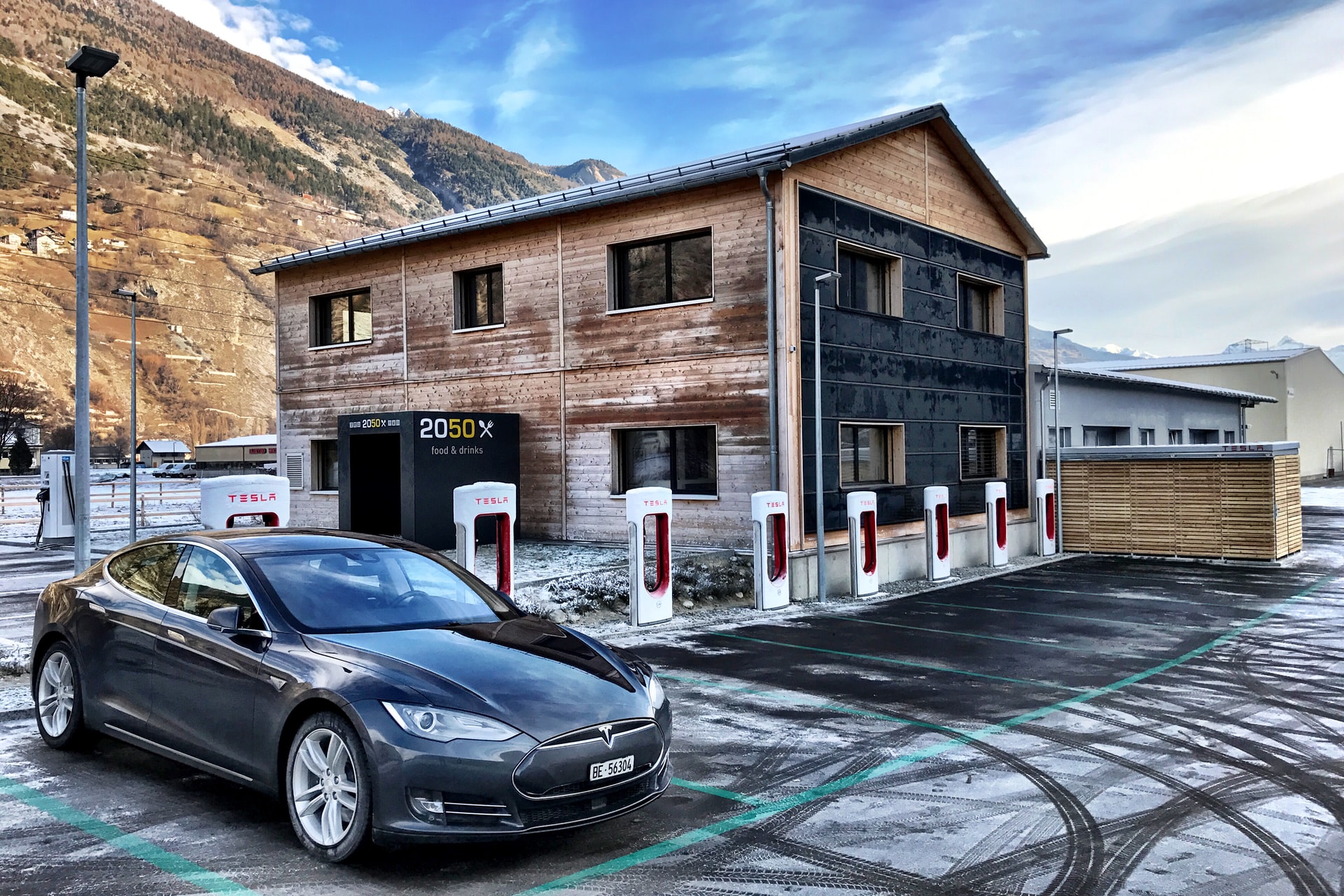 We previously covered how Tesla plans to open up Superchargers in Norway, but Elon Musk has now said that Tesla plans on opening up Superchargers in all countries over time. We'll explain why this can be an absolutely brilliant move by Tesla.
In Europe Tesla uses a universal CCS port on their cars and chargers, making it much easier for owners to charge elsewhere without the use of an adapter. In this case though, it will also help Tesla open up their Superchargers to others.
In the US and other regions where Tesla uses their proprietary connection, it will be a little trickier. Tesla would likely need to develop an adapter from CCS to Tesla's port. It'll be a hurdle for any customers wanting to use Tesla Superchargers.
Why is Tesla doing this?
So here's where it gets interesting. Why is this Tesla opening up Superchargers to others when they're already congested in some areas? Tesla built their proprietary cable connection and their Superchargers because they had no other choice. Fast charging DC stations were simply not available when Tesla released their first Model S in 2012 (the original Tesla roadster used a different connection). So if Superchargers are not a revenue stream for Tesla, then they'll likely be surpassed as the leader in fast charging stations.
So what I believe Tesla is thinking here is that they can get actually two hugely important things out of opening Superchargers to everyone. First, they create a new revenue stream for themselves. They're not giving out this energy for free, and they'll likely charge a premium for it. Secondly, with this additional revenue, they could use it to continue building out their Supercharger network and become the de facto standard for car charging. Something that surely would please Tesla owners as they can keep the simplicity of charging at Tesla's chargers, and don't need to buy an adapter when charging. Having a greatly expanded Tesla charging network would be a great form of advertising for Tesla and would surely help sell Tesla vehicles.
However, there is something Tesla needs to solve. Today, Superchargers communicate with the vehicle to transmit information such as how much energy was transferred and it leaves the authentication and payment details to the car.
Over time, all countries

— Elon Musk (@elonmusk) July 20, 2021
In order to allow other vehicles to charge at Superchargers Tesla would need to change or add a way for other cars to authenticate at the Supercharger and pay for the charging session.
I still remember my first experience at a Supercharger and being in awe with the simplicity of the whole thing. The first time I used one I thought I'd need to authenticate at the charger, or maybe even on my phone. I was even ready to pay for it manually, like at a gas station. Tesla absolutely nailed this experience for its customers so I don't believe they're going to want to change any of that, nor should they.
Instead I believe they'll create a payment system where a non-Tesla vehicle could go up to a Tesla Supercharger and open up the Tesla app to start a charging session. Very similar to what some gas stations do today. You simply log in, choose your pump and start pumping. The charging session would be automatically terminated when the charger is removed from the car. This will again force non-Tesla vehicles to use Tesla's system, instead of the opposite where Tesla owners would need to use someone else's chargers, possibly interrrupting the simplicity of charging that exists today at Superchargers.
By having non-Tesla owners use the Tesla app to authenticate their charging session, Tesla also gains a unique opportunity to sell them on a Tesla, right there while they're waiting for their car to charge. Clever move.
CSS port?
So as Tesla expands their Supercharging network and offers non-Tesla vehicles fast DC charging, we face the question, why is Tesla still using their proprietary adapter? Sure, it was necessary in 2012, but in 2021 where so many things have changed, it doesn't add many benefits over a CCS connection. It prevents Tesla owners from charging at CCS stations, it prevents some non-Tesla owners from their at Tesla chargers and it requires Tesla to build and manage multiple parts for their cars.
We believe Tesla will announce that all future Teslas will come with a CCS charge port, instead of the Tesla port. They will slowly switch over Superchargers to use a CCS connection and offer an adapter at the station for non-CCS Teslas.