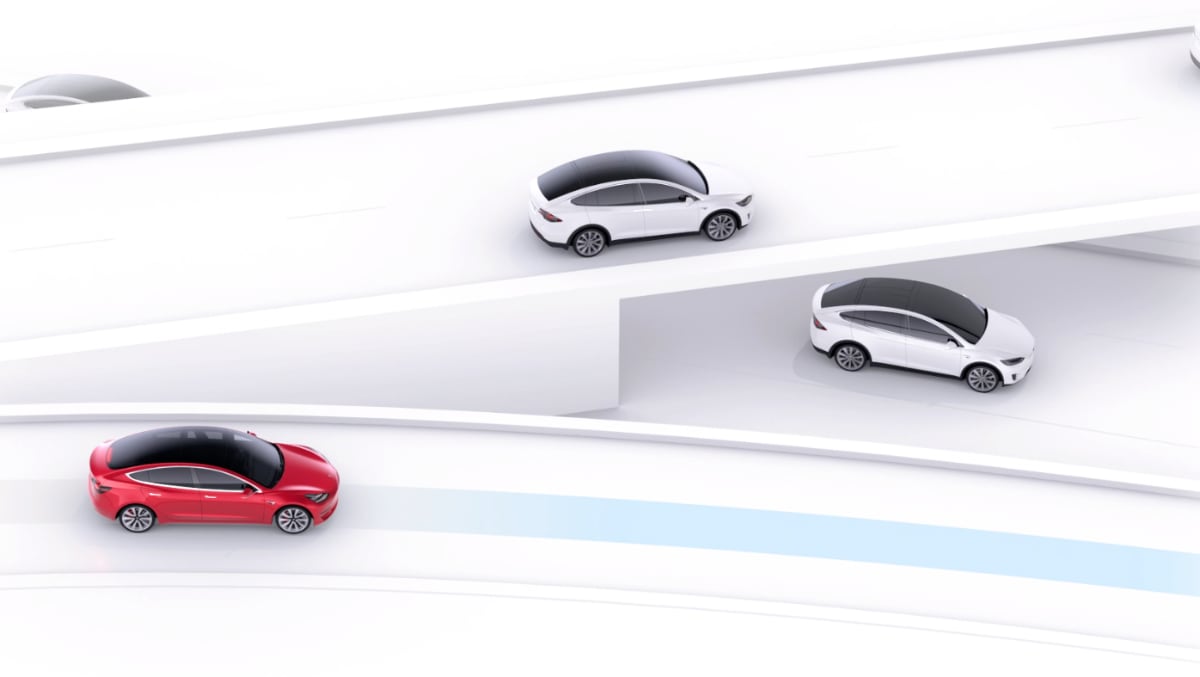 As the features of Tesla's Full Self Driving (FSD) option have improved over time, Tesla has also increased the cost of the package.
FSD was priced at $5,000 in April of 2019, and its cost has slowly increased to the current $12,000. The last price increase was in January 2022.
While many drivers find the included Autopilot (the stripped-down version of FSD) feature to be sufficient for their daily highway driving needs, one can't deny that FSD has the potential to be a life-changing product that places an AI-powered chauffeur behind the wheel of your car.
For those confused by the terminology, Autopilot currently features the ability for the car to maintain its lane (Autosteer) while using Traffic-Aware Cruise Control to maintain a set speed (and slow down or stop for slower traffic/hazards).
While it works better than many lane-keeping assist options from other car manufacturers, it still requires the driver to make lane changes (and take navigational actions like make a turn or obey a traffic light). It is effective primarily on highways and lacks the ability to navigate cities/towns.
For those seeking automated lane changes or city driving, one has to upgrade to the FSD package (and hope they have a sufficient safety score to enter the FSD Beta trial). Until now.
For those interested in more automation and less driver input without breaking the bank, it appears that Tesla will once again offer a mid-tier package called Enhanced Autopilot (EAP) that features some of the abilities of FSD.
Tesla used to offer Enhanced Autopilot and FSD as separate packages, but 2019 Tesla restructured their offerings and included a slimmed down version of EAP free with every vehicle.
At that point, EAP was removed, and the FSD package became the only driver asisst add-on.
Tesla has now brought back the EAP option in Australia for roughly half the price of the FSD package.
Enhanced Autopilot includes everything in basic Autopilot and adds on Navigate on Autopilot (automated lane changes and on ramp/off ramp navigation), as well as Smart Summon and AutoPark.
Noticeably absent from EAP is city/town navigation with navigation skills like obeying traffic lights, turning corners, and navigating traffic circles.
For those who seek an automated highway driving experience that dramatically lessens the driver's attention-load, EAP might be priced as a more affordable option for Tesla owners.
It should be noted that Autopilot, Enhanced Autopilot, and FSD still require the driver to maintain both hands on the wheel at all times and be ready to take over driving immediately.
Update: Enhanced Autopilot is now available for purchase in the US.
Ordering a New Tesla?
Consider using our referral code (nuno84363) to help support our site. Model 3 and Y buyers will receive credits toward Tesla Merch, while Model S and X buyers will receive $1,000 off and 3 months of FSD for free.