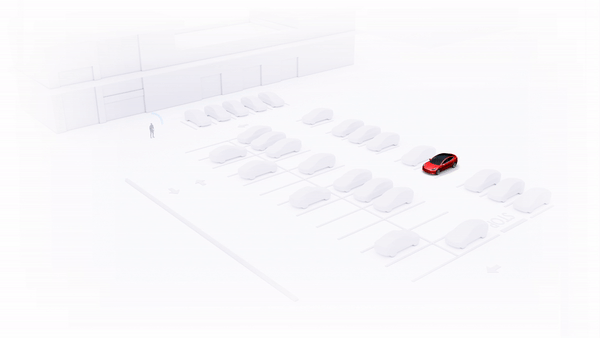 Following the return of Enhanced Autopilot (EAP) to Australia and other countries, Tesla has once again begun offering the package in the US.
Enhanced Autopilot is priced at $6,000, exactly half of Tesla's FSD package.
Longtime Tesla owners are no stranger to EAP and its functionality. Enhanced Autopilot was offered as an option in the US several years ago, but the option was removed in 2019 when Tesla restructured their Driver Assitance System (DAS) options.
Prior to 2019, Teslas did not include any Autopilot features with their vehicles, but offered two paid add-ons, Enhanced Autopilot and FSD.
In 2019 Tesla introduced basic Autopilot that came standard with every vehicle.
| Date | FSD Cost |
| --- | --- |
| April 2019 | $5,000 |
| May 2019 | $6,000 |
| August 2019 | $7,000 |
| July 2020 | $8,000 |
| October 2020 | $10,000 |
| January 2022 | $12,000 |
Basic Autopilot includes traffic-aware cruise control and lane keeping, basically allowing your vehicle to drive on the highway. Basic Autopilot however does not include the ability for your vehicle to change lanes based on traffic or your route.
When Tesla introduced basic Autopilot, Enhanced Autopilot was removed as an option and the FSD package became the sole add-on.
The FSD option has slowly increased in price as Tesla has increased its capabilities. With the last price increase in January 2022, FSD now costs $12,000 in the US.
With FSD's increased capabilities and price, there was now a large gap between basic Autopilot and FSD, in terms of function and price. This made it an ideal time for Tesla to reintroduce Enhanced Autopilot.
Subscription
Tesla also offers a FSD subscription for $99 - $199, depending on your current Autopilot package.
For vehicles with EAP, the FSD subscription costs $99, while for those with basic Autopilot, it's a $199/month subscription.
The subscription requires your vehicle to have the FSD computer (hardware 3.0).
Enhanced Autopilot and FSD packages are non-transferrable (tied to the car, not the driver), but the monthly subscription can be stopped on one vehicle and added to another at any time. There is currently no monthly subscription for Enhanced Autopilot.
What's Included
Enhanced Autopilot, Tesla's new mid-tier option, offers several features that are not available in basic Autopilot, including:
Auto lane change: The ability for your vehicle to perform lane changes on the highway and take on ramps and off ramps automatically (driver will need to confirm by applying tension on the steering wheel).
Autopark: Your vehicle will be able to park itself when it detects an available parking spot.
Summon: The ability to retrieve your car from a tight parking spot by having it move forward or backward.
Smart summon: Your vehicle will be able to drive to you in a parking out.
The only major self-driving feature missing from Enhanced Autopilot is the ability for the car to navigate city streets, which is only included in the FSD package.
While the parking and summoning features of Enhanced Autopilot are fun, the biggest advantage to upgrade to EAP is to have automated lane changes on the highway and the ability to subscribe to a cheaper FSD subscription.
Enhanced Autopilot is available for purchase now through the Tesla app.