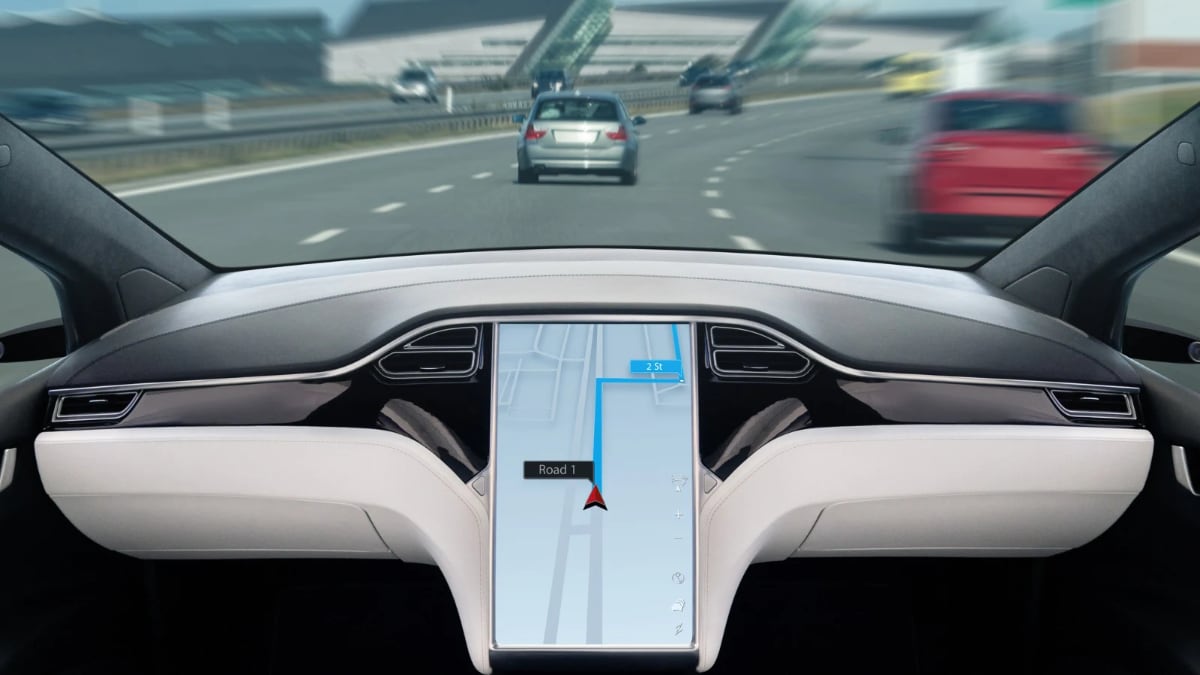 Tesla's Q2 earnings presentation listed products in production and development, and interesting enough, Robo-Taxi appears on the last line as being 'in development.'
Elon Musk publicly discussed the idea of a fully autonomous vehicle at the Giga Texas opening in April. Two weeks later, he briefly talked about Robo-Taxi in his 2022 first-quarter earnings call .
The product was not mentioned during this quarter's earnings call, but Robo-Taxi could not be missed in the report to investors.
In April, Elon Musk said, "But it's fundamentally optimized to achieve the lowest fully considered cost per mile or cost per kilometer, accounting for everything. And so it's, I think, going to be a very powerful product." Musk says his vision of Robo-Taxi is a fully autonomous vehicle without a steering wheel or pedals, and he thinks it could be coming soon. "Where we aspire to reach volume production of that in 2024. So, I think that really will be a massive driver of Tesla's growth."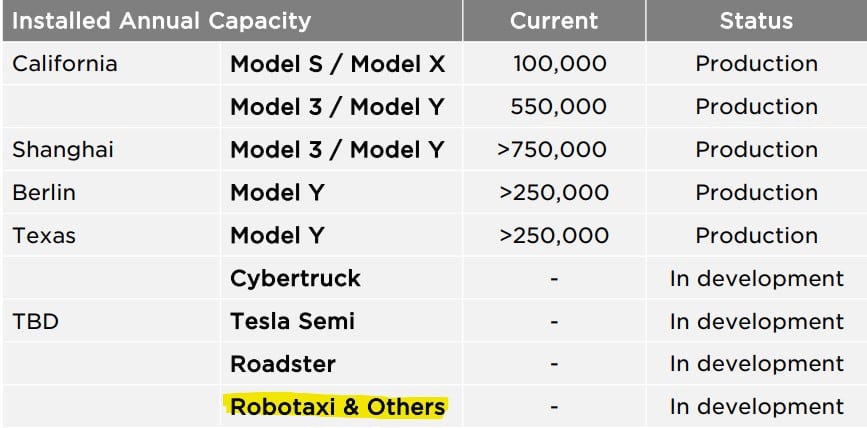 Of course, for Robo-Taxi to succeed, Full Self Driving (FSD) will have to be completely functional, which is closer to reality, according to the CEO. "We have now deployed our FSD beta with city streets driving capability to over 100,000 owners.
They are very happy with the capability of the system, and we will continue to improve it every week." Musk says Tesla has now driven more than 35 million miles with the beta FSD. He believes that is more miles than all other vehicle manufacturers combined, "so, that mileage is growing exponentially." said Musk.
The in-development project explains recent comments Musk made to the Tesla Owners of Silicon Valley interview (interview below).
Elon said FSD is the difference between the company being worth a lot or not very much. "Autonomy is a monumental breakthrough," said Musk.
He also spoke candidly about FSD, "the sheer amount of work required to do this boggles the mind." Musk admitted FSD is a bigger challenge than he originally predicted, "I've seen a lot of tough technology problems and solving real-world AI such that a car can drive itself is one of the hardest problems I've ever seen. It is way harder than I originally thought, by far."
Even admitting how complex and challenging FSD is, Musk is still confident that it will be fully operational this year. If that happens, Robo-Taxis will be hailed soon as well.