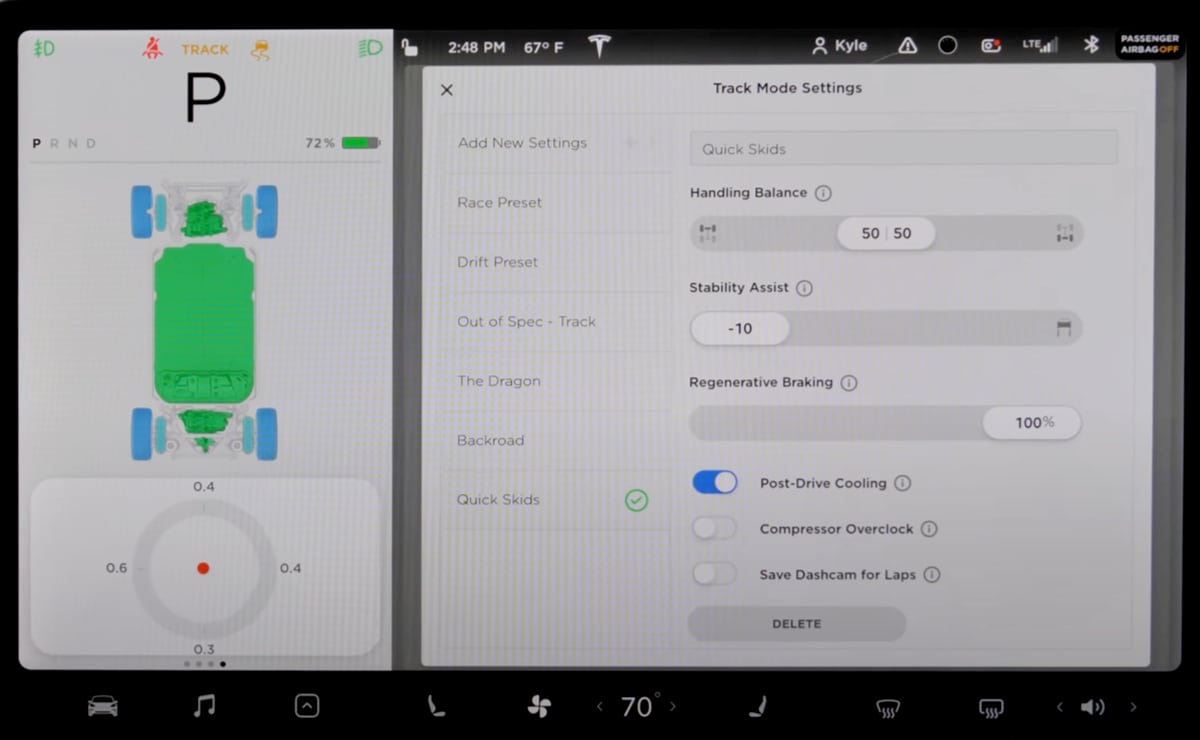 Once again, Elon Musk has committed to making Track Mode available for the Tesla Model Y Performance. This request has been popular since the Model Ys started rolling off the production line in 2020. Tesla's CEO responded to the latest call for track mode on Twitter by stating: This is harder than it sounds but ok.
Tesla Owners of Silicon Valley made the latest request; it was a repeat of an initial request by the same group back in July 2020.
Musk often responds to this club's tweets. He's now committed to Track Mode on the Model Y Performance three times. On February 20, 2022, @_bennettm_ tweeted: "Could 3/Y owners with Acceleration Boost upgrade get Track Mode, or at least a traction control disable function? Would be helpful for some of us who want to track our cars. Thanks." Musk responded ok, which generated more than eight thousand likes.
Clearly, this has been on Tesla's to-do list, and enthusiasts eagerly await the upgrade. Given that Track Mode was made available on Model 3 Performance in 2020 and for the new Model S in 2021, many likely assume adding it to the Model Y would be reasonably straightforward. However, Musk's response, "This is harder than it sounds but ok," gives a glimpse behind the scenes. The hold-up or the complication is unclear, but it sounds like it may be ready soon.
There's a good reason the company wants to get this enhancement to Model Y. At the Tesla shareholders meeting in August, Musk said the Model Y is on track to be the best-selling vehicle worldwide by revenue in 2022 and will be the best-selling by volume in 2023. That's a lot of owners and potential buyers who would like to take their Tesla to the track.
Track Mode gets rave reviews for its effectiveness on the Model S Plaid and the Model 3. It allows drivers to modify several features in the car to get it track-ready. These adjustments are significant; for example, the user can put more bias to the rear motor to correct a loose corner entry or exit.
A look at Track Mode
Alternately there is the front-biased setup to correct under-steering. Users can also select how much assistance they want with stability or the level of regenerative braking. The post-drive cooling mode also keeps the vehicle decreasing the heat in parts lit up on the track. Plus, the system saves and times laps to a USB drive. It even shows g-force! Of course, the company warns that track mode is for closed circuit courses.