By Gabe Rodriguez Morrison
Tesla's Track Mode gives the driver even more control over their vehicle by giving them the ability to adjust various settings.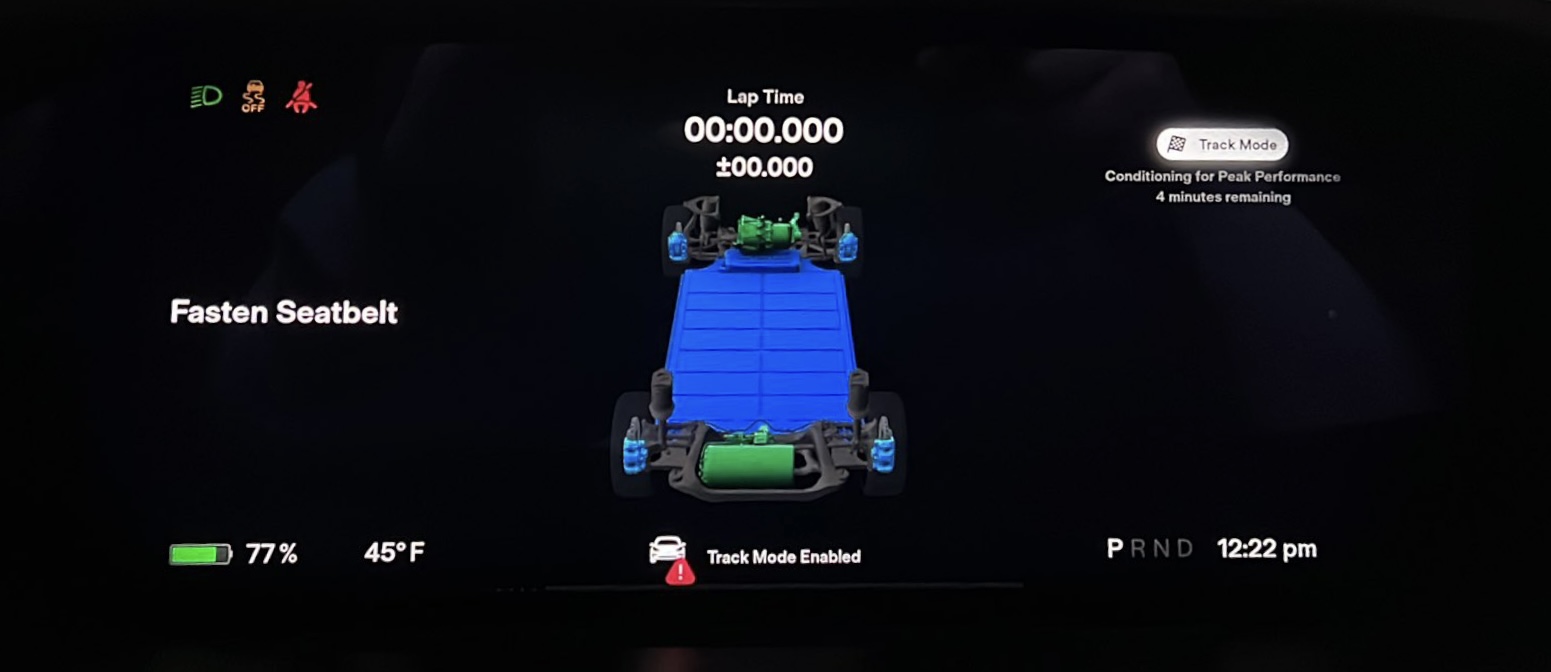 The driver can adjust the handling, traction control, and regenerative braking of the vehicle. These settings can improve the handling and acceleration of the vehicle when turning corners.
With Track Mode drivers can also modify the balance of the car to favor a full rear-wheel-drive layout.
In addition to being able to adjust these settings, Track Mode also shows additional visualizations. For example, there's a g-force graph that allows the driver to see the amount of g-force when turning corners, and you can also see the temperature of the tires, motors and the battery pack.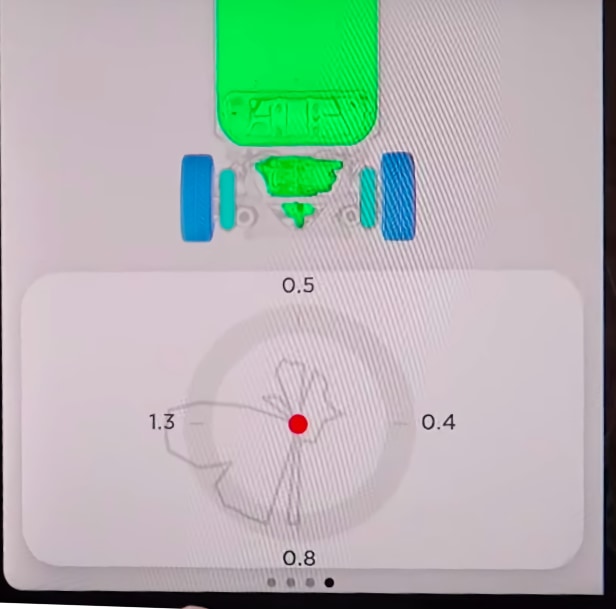 Until now, only Performance or Plaid models have been able to take advantage of Track Mode, but this could soon change.
Track Mode was originally designed and calibrated for the Performance Model 3 which is equipped with performance brakes and tires. It is still not available for the Performance Model Y despite being announced last July. With the recent software update 2021.44.30, Tesla rolled out Track Mode to the Model S Plaid, so it's possible the Model Y may be next.
In addition to customizing how the vehicle handles, the increased performance cooling, and the visualizations, Track Mode also includes some additional features.
Track Mode will let you set start and finish markers on the map. When these markers are set, the car will automatically display lap timings and record each lap through the car's cameras.
The cameras used during track mode are the same ones that are available when using the Dashcam. However, when using Track Mode, the car will automatically save each lap as a separate video to your USB drive.
According to Elon, we will see Track Mode become available for non-performance versions of the Model 3 and Model Y.
In a recent Twitter conversation between @_bennettm and Tesla CEO, Elon Musk, it was revealed that Track Mode will be available for non-performance models. When asked if Model 3/Y owners with Acceleration Boost upgrade could get Track Mode, Musk responded "Ok".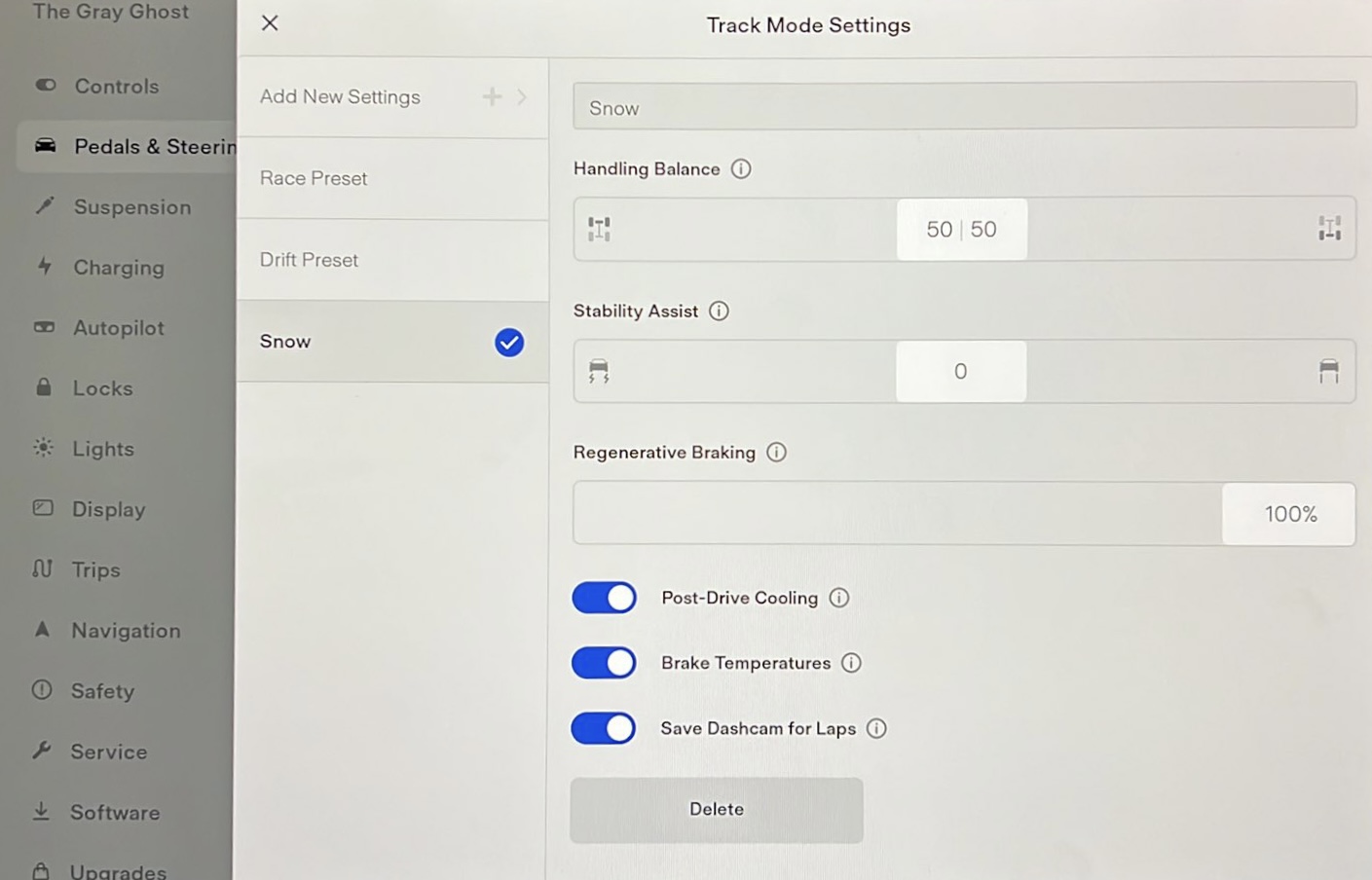 Ok

— Elon Musk (@elonmusk) February 21, 2022
While Track Mode is said to come to non-Performance models with the Acceleration Boost upgrade, it may soon be available in some capacity for all models. Over-the-air performance upgrades are nothing new for the automaker. Tesla launched a $2,000 Acceleration Boost upgrade for some select vehicles last year.
Track Mode on Model 3
Owners with Acceleration Boost, and maybe even those without it can expect Track Mode to become available in a software update in the near future. It's also a good possibility that Tesla may release Track Mode for the Model Y at the same time.
Ordering a New Tesla?
Consider using our referral code (nuno84363) to help support our site. Model 3 and Y buyers will receive credits toward Tesla Merch, while Model S and X buyers will receive $1,000 off and 3 months of FSD for free.