By Gabe Rodriguez Morrison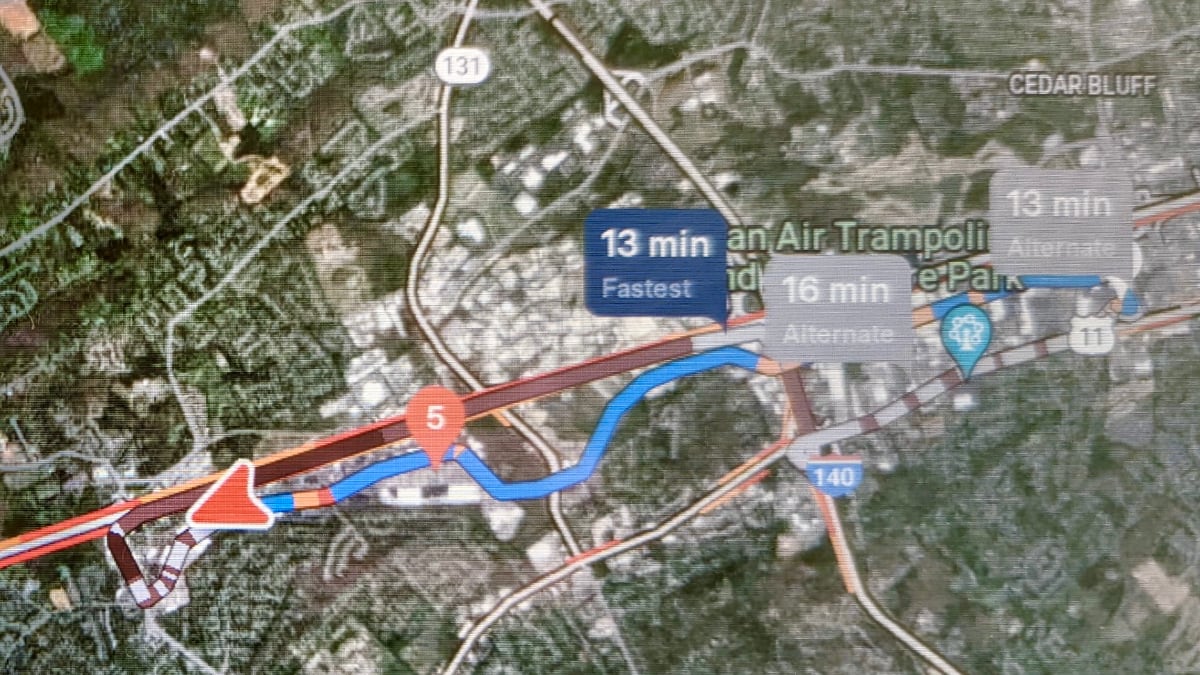 A recent tweet from twitter user @greentheonly revealed that the Tesla navigation system will now offer alternate routes to your destination.
The navigation displays two alternate routes and indicates the fastest route to the destination.
This feature was added in the 2022.12 release. The release notes for 2022.12 noted that it was only available in Japan, but some users in the US are seeing it as well. It is possible that Tesla is testing out the feature as it only shows up in certain scenarios.
Alternate routes are a popular feature that is now standard in most navigation apps, including Google Maps and Apple Maps. Google Maps now even lets you pick between the fastest route and the eco-friendly route.
The ability to pick from multiple routes has been available in China for some time and most recently in Japan, but it looks like this feature may now be coming to additional regions. It's possible it may officially be released in Tesla's upcoming 2022.20 update.
Another navigation feature that has recently been added in 2022.16 is the ability to reroute to a less busy supercharger. If the Supercharger you selected becomes too congested, the navigation system will now reroute you to another Supercharger location that's within range.
This is According to a recent tweet by @cybrtrkguy, which shows a picture of their trip planner and the message, "Rerouting to a less busy Supercharger" in Sheffield, Ohio.
Tesla drivers will now know when a Supercharger is congested and will have the option to change their route to reduce their total travel time.
It is great to see Tesla improving the car's software and the navigation system in particular. Recently, Tesla CEO, Elon Musk made comments about improving the cars software.
"I think we've got a lot of work to do actually with the basic software in the car. Our web browser sucks," Musk said during an interview with Tesla Owners Silicon Valley.
"If you try to use the web browser in the car, it takes a long time to load and it's a trash browser. It's worse than some iPad from five years ago, by a lot."
Musk did not specify improvements to be made, but employees are seeming to get the message, improving the navigation features and the overall software of the car.
video of of selecting an alternative route resulting in a change to the route display. pic.twitter.com/rPdkWzJjhn

— green (@greentheonly) June 29, 2022