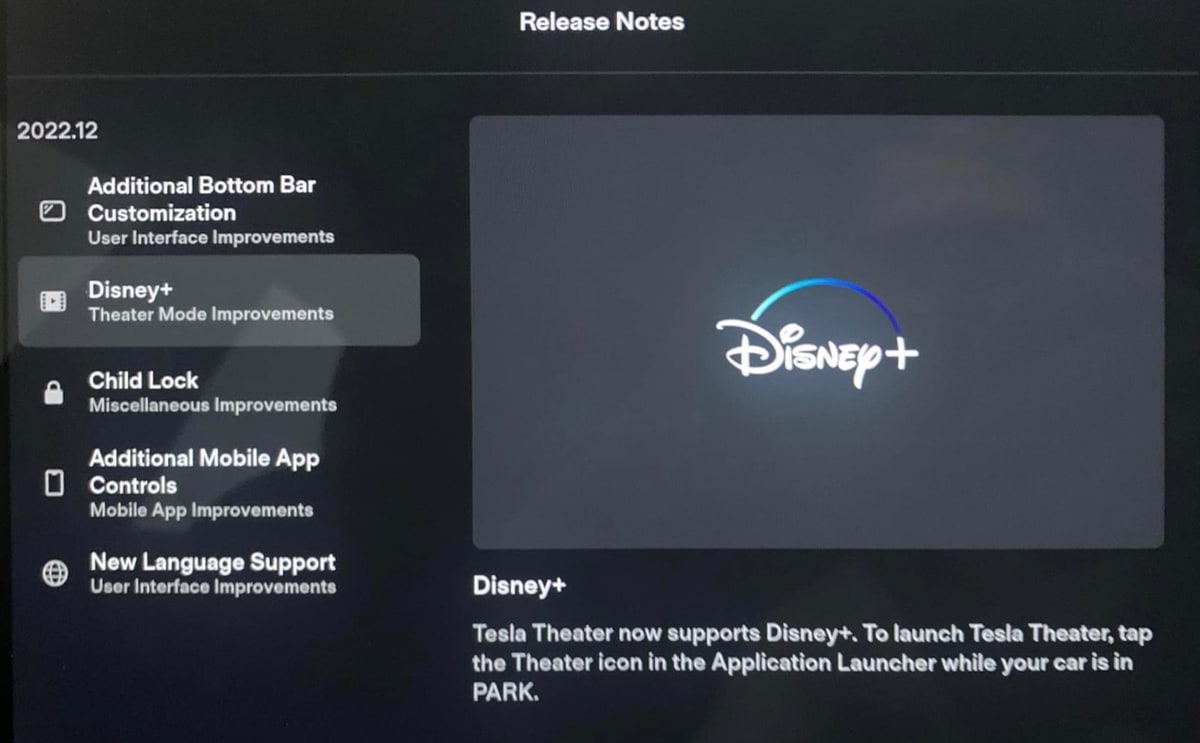 Tesla releases a major software update about once every four weeks. The latest public update is 2022.8. About 65% of owners are now on 2022.8, while others are still on 2022.4 or 2021.44.
However, we're now getting our first glimpse into what will be in the next major release, version 2022.12.
This update is likely an early access version or internal build, as it's not available publicly yet.
TechAU has shared some images on Twitter that show off some of the features available in 2022.12.
It appears that this vehicle is located in Australia due to the Disney+ pricing shown and the fact that it's a right-hand drive vehicle.
Additional Bottom Bar Customization
Tesla is adding additional ways to customize the bottom bar, known as the launcher. The additional customization will likely come in the form of more apps or buttons.
We'd expect to see Tesla include some buttons that were previously removed such as wipers, window defrost, and possibly seat heaters.
For more information, check out our coverage of additional launcher customization.
Disney+
Disney+ is going to be introduced into additional markets. Since first being introduced, it has been limited to the US, but with 2022.12 it will be added to additional markets.
Child Lock
Child Lock is a feature that makes it so that the rear doors can not be opened from inside the vehicle. It's useful with young kids, but it can bring its own annoyances as well.
It's not clear what the improvement to child locks will be, but it could be that Tesla will allow you to pick which door should have the child lock, instead of locking both from the inside.
Additional Mobile App Controls
We know that Tesla is adding additional climate options to the app. According to code found in 2022.8 and in a previous app release, we believe that the additional mobile app controls mentioned here are the inclusion of Dog Mode, Camp Mode, and Climate Keeper to the mobile app.
New Language Support
2022.12 will also include additional language support. Tesla recently started adding support for two languages in the past. These haven't become available yet, so we see Hindi or Turkish introduced in 2022.12.
There aren't a lot of details about this next update yet, but it looks like it'll include some of the improvements we've been hoping for.
Keep in mind that there may be additional features in 2022.12 that are not shown here.
Features are often only available in certain regions or for certain models. The release notes for a particular vehicle may not include all the features in the update.
Update: Release notes for 2022.12.1 are now available. Be sure to check out all the features in this release.