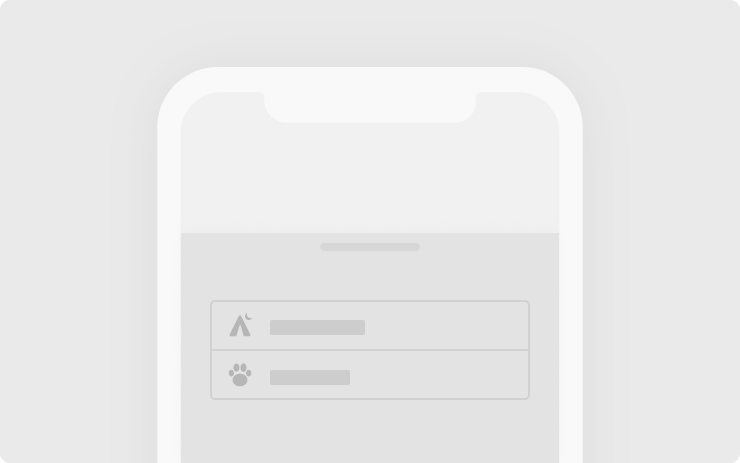 According to code found in Tesla's 4.7 app update, and now with an image found in Tesla's latest vehicle update (2022.8.2), we can now confirm that Tesla is going to be added additional climate features to the Tesla app.
An upcoming app update will make it easier for owners to manage their car's climate control settings, specifically by adding the ability to turn on Dog Mode, Camp Mode, and Climate Keeper through the Tesla app.
The latest feature update will be accessible in the climate section of the app by dragging the slider upward.
Dog Mode, Camp Mode, and Climate Kepper will appear next to the cabin's overheat protection setting, which currently protects the car's interior from overheating during warmer days. This new app update will make it easier for Tesla owners to manage their vehicles.
Dog Mode
Dog Mode allows you to set the temperature in the car, just like you'd set it at home, and the vehicle will keep the interior of the vehicle at that temperature until you return. It doesn't matter whether the cabin needs to be heated or cooled; the car will control the HVAC to keep the vehicle at the selected temperature.
Camp Mode
Camp Mode allows your cabin to maintain the interior lighting, temperature, airflow, powered USB ports, and other theater features.
Climate Keeper
The Climate Keeper feature ensures that the temperature in your cabin is maintained for an extended period, depending on the current battery charge percentage.
All features work when the vehicle has a charge capacity of at least 20%. Once your vehicle hits 20% battery, Tesla will send you a notification via the Tesla app letting you know that the battery is getting low and that you should return to your car.
Currently, Dog Mode, Camp Mode, and Climate Keeper are all features that are only available by toggling them on from within the climate control menu, while the vehicle is in park. They can not be toggled on while the vehicle is in drive, reverse, or neutral.
Adding the functionality for Tesla owners to turn these on from the comfort of their home or anywhere in the world is a highly anticipated mobile app feature that will be available across all Tesla vehicles.
The Tesla app gives you seamless access to your car and energy products from anywhere in the world and is another reason why so many people choose Tesla compared to other companies.
Tesla's mobile app was first released in 2012 and received a warm reception from Tesla owners. However, over the past few years, Tesla has made numerous improvements by adding features that enhance the daily lives of Tesla owners.
When this app update is released it'll require your vehicle to be on a recent vehicle version as well. Stay tuned for these new climate features in an upcoming update.